Review: SHAZAM #6
[Editor's Note: This review may contain spoilers]
Writer: Geoff Johns
Artist: Marco Santucci, Dale Eaglesham, Scott Kolins
Colours: Mike Atiyeh
Letters: Rob Leigh
Reviewed By: Derek McNeil
Summary
Shazam #6: Billy Batson finds himself face to face with the one person who could tear apart his family: his father! But when Billy discovers the trouble he's father is in and the reason he's sought him out, he'll have to not only use the power of Shazam to help him, but also fend off the lethal team of Dr. Sivana and Mr. Mind!
Positives
The Shazam movie was largely based on the New 52 reimagination of the character that was previously known as Captain Marvel, which is the version featured in this current title. Keeping that in mind, I find it fascinating to see how the comic follows along or diverges from the movie, and Shazam #6 manages to do both.
One of these developments is the appearance of Billy's father, C.C. Batson. The movie changed the original concept of Billy being an orphan, revealing that he had been abandoned by his mother and that his father was currently in prison. Billy's backstory appears to be much the same in the comic so far.
However, instead of Billy tracking down his mother, here it is his father that tracks Billy down. Plus both Billy and C.C. are happy to be reunited, where the movie Billy is crushed by his mother's cold and disinterested reaction.
Another important diversion from the movie comes when Mary reveals the kids' secret identities to their foster parents Victor and Rosa. It will be interesting to see the fallout of this decision, as it will likely fundamentally change the dynamics of the youngsters' superhero careers. Instead of the Shazam family acting behind Victor and Rosa's backs, the two will now be able to exert parental authority over them – or will they?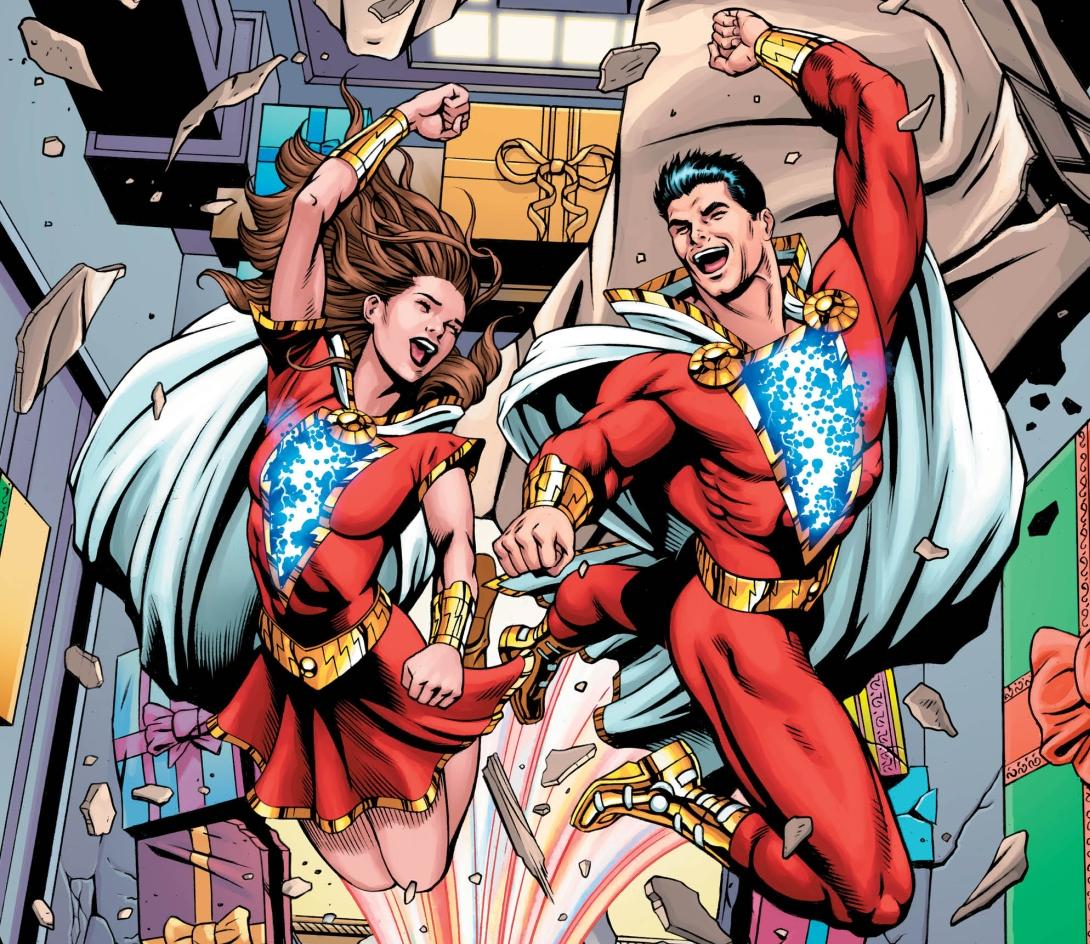 Positives Cont.
There could be some interesting family conflicts in the near future. Parents often have their authority challenged by regular teenagers, but what happens when the teenager is also an adult part of the time? To make matters even more confusing, what if that adult has the wisdom of Solomon? Given that the Vasquez's have six such teens to deal with, they may have quite the task ahead of them.
If things weren't bad enough for the family, Black Adam is defeated by Sivana and Mister Mind, and it looks likely that he will be drafted into the Mind's Monster Society of Evil. Any of these villains could pose a dangerous threat on their own, but Adam, Sivana, and Mind working together could prove to be an unbeatable alliance.
Meanwhile Pedro and Eugene are still stuck in the Gamelands, where they have a surprising character. While attempting to escape a conflict, they are rescued by the wizard Shazam, who is supposed to have died as part of Billy's origin story. In the classic Captain Marvel stories, the wizard occasionally would appear in the stories, but only at the Rock of Eternity in spirit form. Here, he is present in the flesh and away from his throne room. However, it appears we will have to wait to find out how this is possible.
Negatives
Unfortunately, with all that is going on this issue, we don't get any update on Freddy and Darla's situation in the Wildlands as they first encounter Mr. Talky Tawny. While it is understandable that there isn't enough pages to catch up with all the characters, I think it underscores a significant problem with this title.
Quite simply, I believe the book is too crowded. Currently, Geoff Johns is juggling six heroes, four villains, two foster parents, Billy's father, the Wizard, and Talky Tawny. Perhaps he might be biting off more than he can chew with the current storyline and spread some of the plotlines into separate story arcs.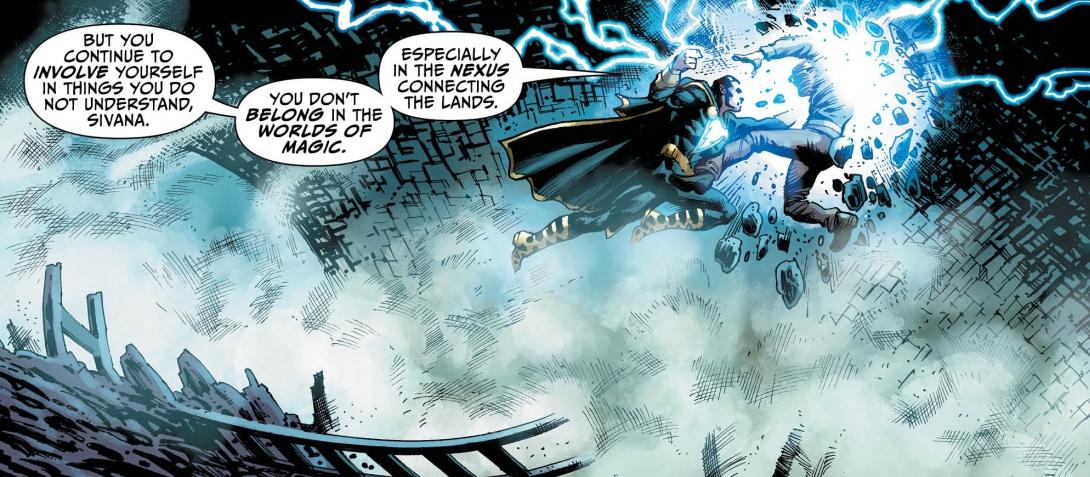 Negatives Cont.
Ideally, I think the book should focus on Billy, with Freddy and Mary making semi-regularly appearances. The other three should only join them in particularly dire situations when sheer force of numbers is required.
Likewise, I can't help wondering if it's wise for Johns to be putting his eggs in one basket by using all of Shazam's best known villains this early in the series. Once the family has defeated them, what credible threat can Johns come up with for them to face next?
Also, with the Wizard's return, that makes two characters in the book using the name "Shazam", which could be confusing. I could point out that this would be a good point for Billy to take up the classic name "Captain Marvel", I realize at this point that it's not going to happen. However, it is well overdue for the Mary, Freddy, and the others to adopt actual superhero names.
Verdict
Even though Shazam! has many of the trappings, of the classic Captain Marvel, it is best seen as its own thing. The differences are wide enough that it will likely turn off staunch traditionalists. However, if you can look at it as its own thing, a new interpretation for a new era, then it is a quite fun and enjoyable reading experience. Where a lot of the DC line has been veering away from the renewed optimism promised by Rebirth, Shazam! is doing a wonderful job of keeping that positive spirit alive.