Ahead of its October premiere on the CW, more Supergirl season five news has broken according to Deadline.
First, Supergirl (Melissa Benoist) will be sporting a new Kryptonian suit, her first costume change since season one. Executive producers Jessica Queller and Robert Rovner said in a statement:
"We're beyond excited to update Supergirl's iconic suit. We think her new image is strong and powerful. We hope the fans are as excited about it as we are."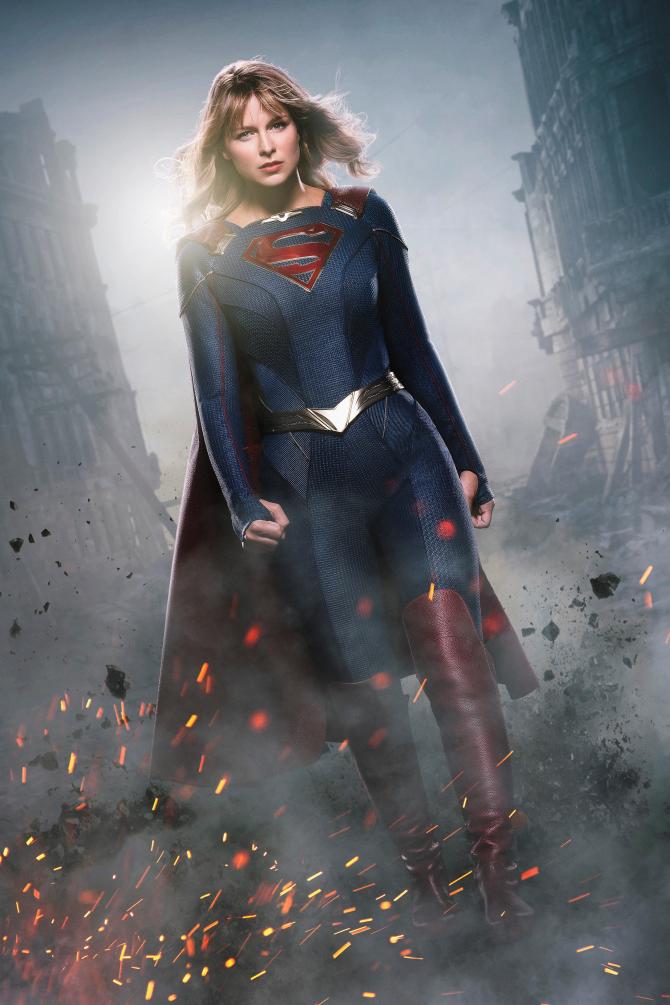 Two new actors are also joining the cast: Julie Gonzalo (Veronica Mars) and Staz Nair (Game of Thrones).
Deadline has descriptions of their respective roles:
Gonzalo will portray iconic DC character Andrea Rojas (aka Acrata). A polished businesswoman and heir to a Central American tech empire, Andrea Rojas (aka Acrata) is now making a hostile advance into the world of media. Unapologetic and unafraid to make waves, she also holds a mystical secret.

Nair will play hardened reporter William Dey, an original character created for the series. On the surface, he's a cynic and a sellout who looks down on Kara's earnest idealism. Dey's not interested in making friends, he just wants to get the story — but his ties to the criminal underworld could prove problematic.
This all follows on what we already know about the new season, such as the female version of Brainiac-5, and the return of actor Jeremy Jordan. And, of course, Kara's new bangs.
Supergirl season five is set to premiere on the CW October 6, 2019.