Review: RED HOOD: OUTLAW #38

[Editor's Note: This review may contain spoilers]
Writer: Scott Lobdell
Artist: Kenneth Rocafort
Colors: Steve Firchow
Letters: ALW's Troy Peteri
Reviewer: Tony Farina

Summary
Red Hood: Outlaw #38 starts out with a call back to Red Hood and the Outlaws. Remember when Ma Gunn went missing? Well, Bizarro found her…sort of.
Meanwhile, back on earth. Jason and new band of misfit toys are trying to do some risk assessment. There is a wild beast trying to kill them. Jason would like them to work together. They are not really a team yet. We start to learn about how Lex found them all and brought the team together. Monsters galore in this months issue as well.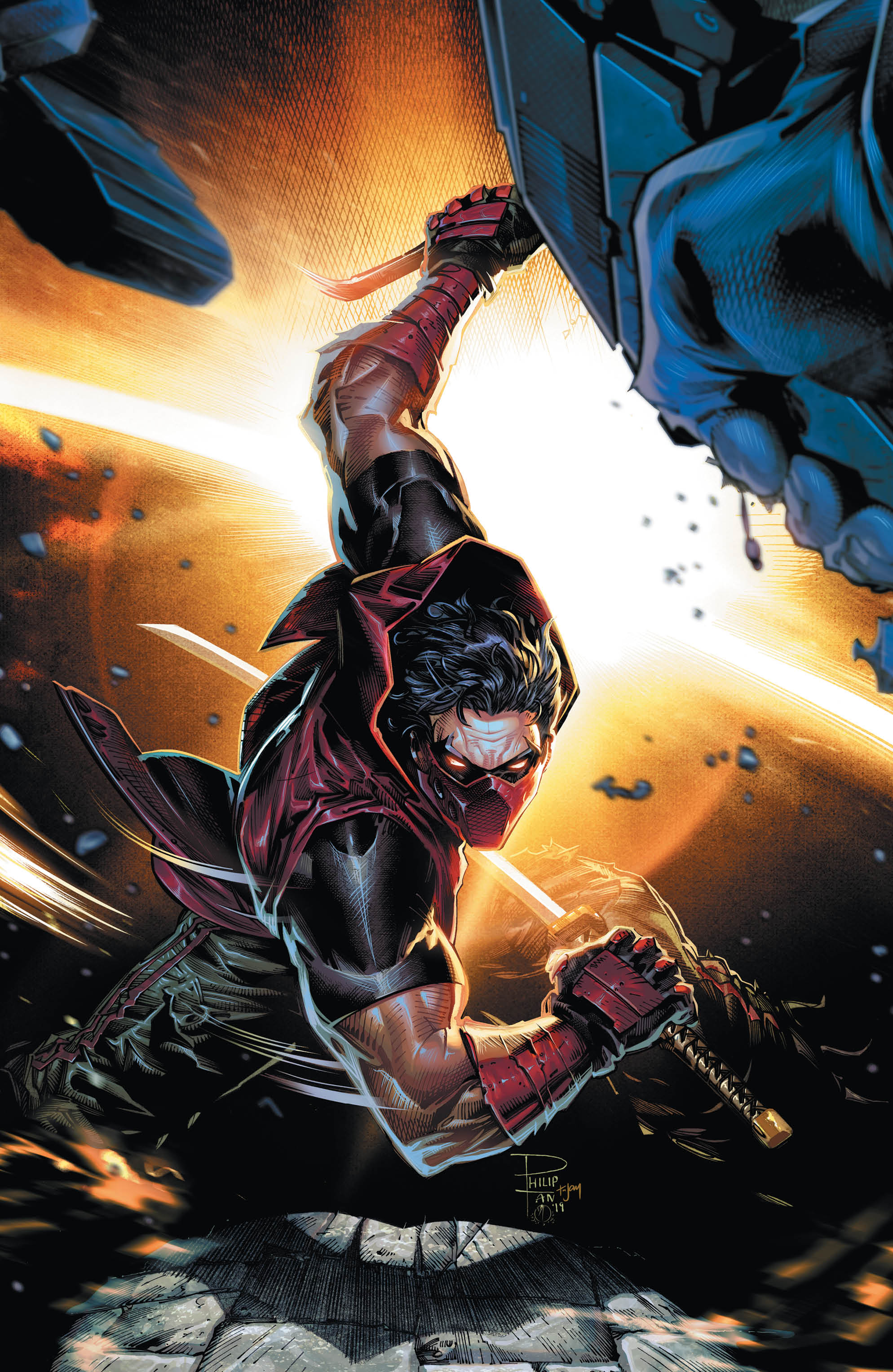 Positives
Red Hood: Outlaw #38 has a ton of incredible action. Once again, the perfectly placed splash pages are just what Rocafort needs to show off. Lobdell, who loves a good joke, seems to love high tension action sequences even more and Rocafort is the right partner. Let's just spend a few moments to look at his work.
I do find this new band of Outlaws to be fascinating. They are so well designed and incredibly diverse, not just in power, but in all ways. DNA is non-binary. Lobdell works the pronouns in with ease. Devour is a North Korean escapee. That has so many possibilities. There are good things on the horizon.
Negatives
Generally, I think Lobdell is an excellent wordsmith. Part of the issue with creating a new teams is that you need to give the team a back story. With the original Unholy Trinity since Rebirth, he has had the chance to take his time and let us learn about them. Each character had his or her own story arc. This is a story designed to fit into the Year of the Villain and there are a TON of new characters. It gets a bit long on exposition (kind of like this criticism). Hopefully, this is just a one off, but with the amount of newbies in this thing, we can expect this to be a trend.
Verdict
If you are a fan of the anti-hero, Red Hood: Outlaw is the book for you. There is action. There are jokes. There are flashbacks that let us know why we should be rooting for the bad guys. Then, there is that last page, which makes us jump for joy at the idea that the Band is finally getting back together. I know that Jason has stuff to do, but seriously,  everything about this book is better when it is Red Hood and the Outlaws.