Review: Hellmouth #1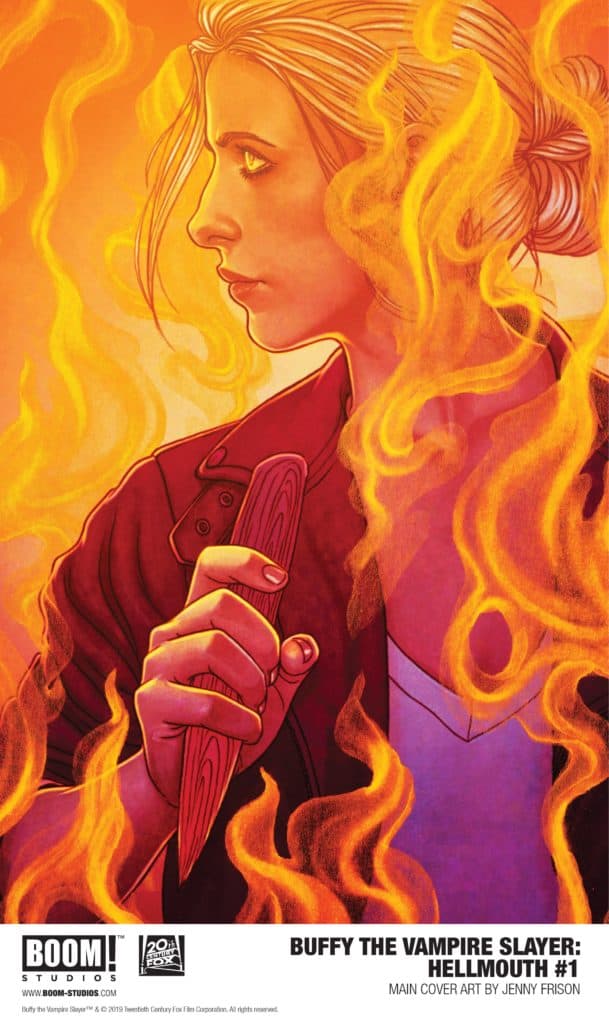 [Editor's Note: This review may contain spoilers]
Creator: Joss Whedon
Writers: Jordie Bellaire and Jeremy Lambert
Artist: Eleorona Carlini
Colorist: Chris Peter
Letterer: Ed Dukeshire
Reviewer: Tony Farina
Summary
Dru has arrived in Sunnydale and she is about to open the Hellmouth. Buffy, Angel, Giles, and the rest of the Scoobies are in big, BIG trouble. What can they do? Well, read on.
Positives
Jordie and Jeremy are quite the writing duo. They have captured everything we loved about the original Hellmouth story in the TV series and added just enough flair to make this unique. Of course, there are jokes. Of course everyone loves Buffy. Of course, she screws everything up so there is a risk that this is a total retread, but it simply isn't. The choice to make Dru the big bad of the Hellmouth series is so smart. She was never really given enough to do in her first incarnation and so, this is perfect. Spike is a side character, which he always kind of was, but it is even more apparent now. Very clever all the way around.
Eleonora Carlini and Chris Peter have me captivated. I had to go back a few pages because I was so caught up in the artwork and eye popping colors that I forgot to read the words. Seriously, this is just so nice to see. There is a stunning splash page that is posterizable. There is an action scene in the final third that simply feels like a story board for the show. Applause and more applause. Don't believe me? Take a look at that splash page.
There are variant covers as well. They are stunning. Here is one.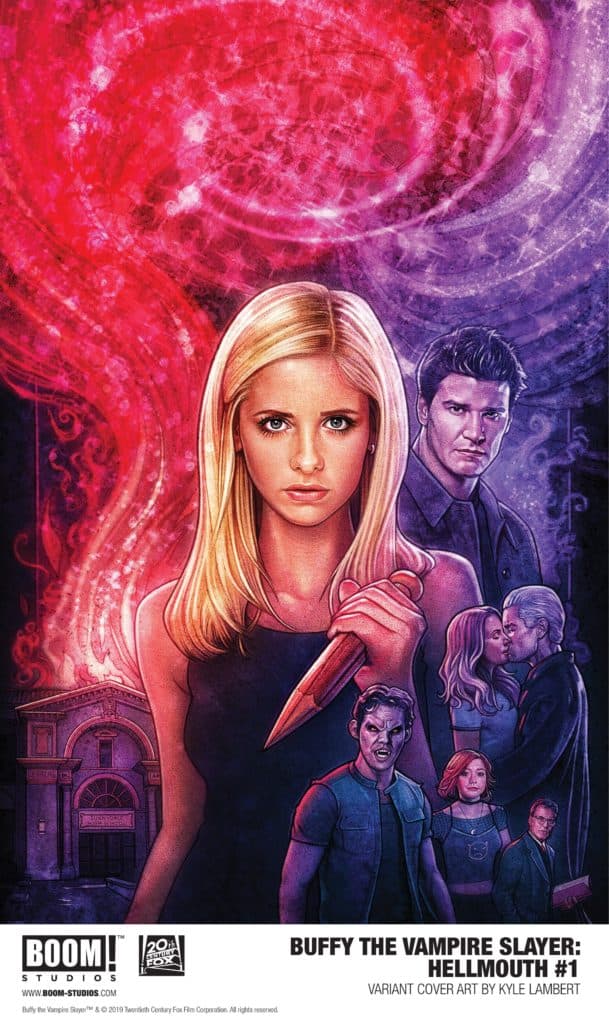 Negatives
So far, the reboot of this part of the Whedonverse has been great. The problem is, it is not really that accessible for folks who are just starting. If you have not been reading Buffy from the jump, there are a TON of plot holes here. If you have, and it is likely that if you are reading Hellmouth #1, you have been, but it is always good to find a way in. Sure, there are some "here is what is happening" lines, but this could be really confusing, especially for folks who think they know everything there is to know about Buffy.
Verdict
It is hard to keep what I "know" out of this series. Still, the art is delightful, the pace is fast, the lines are zippy and the place is Sunnydale. It is an all around good time. That last page is spectacular. I am ready for what comes next.