Review: Batwoman 1×07 – "Tell Me The Truth"

[Editor's Note: This review may contain spoilers]
Director: Michael A. Allowitz
Writers: Caroline Dries and Natalie Abrams
Starring: Ruby Rose, Rachel Skarsten, Meagan Tandy, Nicole Kang, Camrus Johnson, Elizabeth Anweis, Dougray Scott, Sam Littlefield, Christina Wolfe, Greyston Holt, Rachel Maddow, Garfield Wilson, Guido Furlani, Zen Shane Lim
Reviewed by: Jason Larouche
Summary
Kate and Sophie try to reconcile her past while Alice continues to play mind games; Catherine tries to avoid Jacob's divorce filing; an old friend of Luke's and Kate's comes to town.
Positives
The theme of this week focused on openness in more than one context, as well as duplicity. Caroline and Natalie both try to increase the complexity of the ongoing plot by focusing on relevant issues of inclusion and discrimination.
Meagan's character's motivations for both past and present decisions are deepened this week. Having her sacrifice her romance with Kate for her career is compounded by old family values. She is in a heterosexual relationship with a man whom was unaware of her lesbian past 15 years prior. The fact that she is "out and proud" and Sophie is more conservative is a callback to what had ended their relationship. Sophie seems to be doing a lot of dodging and self-denial. She's denied being LGBT because of her mother, she passes the buck onto Jacob for signing that form, and even admits her connection with Kate to Tyler to dodge the Batwoman question. And, perhaps, the latter is so that Kate would not blurt it out to him herself in the heat of the moment. Her display against the homophobic restauranteur – nice irony of him being a Batwoman supporter, by the way – was more than enough evidence to consider it. Her hypocrisy of defending her actions to this day is in the same vein as Katherine defending her decision to cover-up Beth's survival to Jacob. Admitting her feelings to "Batwoman" doesn't change that she failed Kate's test of loyalty, and it's right to have that secret be taken out of her hands. Further, what makes the final scene between Kate and Sophie bittersweet besides giving Kate her medal is her lying again to her husband. Basically, this love triangle still exists, even though Sophie is again self-denying herself to the contrary.
Kate's evolution as Batwoman continues through her learning of why her cousin kept so many people at a distance. Her struggle with what to confide in Sophie is made easier by her former lover's aforementioned actions. That kind of burn leaves a lasting impression, especially when the guilty party refuses to learn from past mistakes. Ruby's performance in the restaurant scene against homophobia, and Kate's choice of what to call her real estate firm, scores big in the LGBT demographic. You can tell she puts a lot of her rebellious self into her character. Ruby's voiceover journal to Bruce is improving in both content and delivery. The training sequence was definitely in the same vein as Batman, as was Kate closing herself off from present family dysfunction and focusing on the mission. Luke provided his best Alfred to Kate's Bruce in this sequence. Alfred was always the one who could provide levity when his young charge/employer was too engrained in his demons. Speaking of the beloved family butler, Kate's musing on Bruce's motivations distrustful nature is upheld by Sophie while challenged by Julia Pennyworth. Christina Wolfe delivers on her portrayal as Alfred's daughter, as well as a counterpoint to Sophie's conservativism. Having Julia be an undercover instructor on Bruce's behalf demonstrates his iconic clandestine methods of protection. Still, you see Pennyworth wisdom at its best when she points out the cautionary tale that is Batman. It's that insight that allows Kate to include Mary in her plans to open an LGBT bar across from Alessandro's. The writers are almost teasing Mary as Kate's Robin, but doing so in a way that is a journey rather than a light switch. For now, Mary is the only family Kate can (almost) confide in, and it bookends Mary's earlier concerns about her family imploding.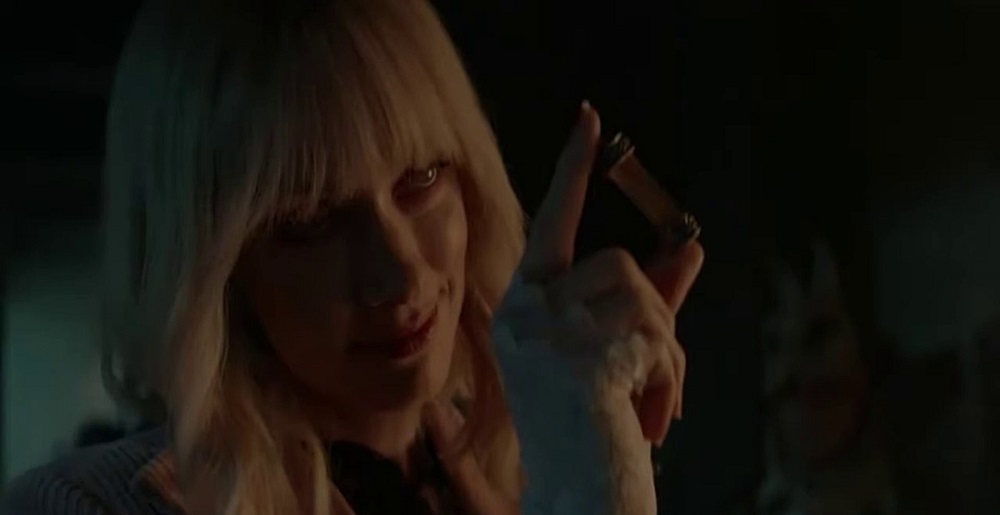 Alice continues to provide twists and turns to keep everyone guessing until it's too late. The writers are smart in shifting the focus of the protagonists away from Alice and to a secondary target. Keeping Mouse employed as an infiltrator into the family she's declared war on is clever, especially in demonstrating Alice's cunning. The viewer was not even clued in to "Jacob" in his office as Mouse. Her dealings with the Rifle and a female acquaintance hints at a falling out. The outrage Rachel conveys as Alice when the woman's name is barely mentioned is smartly followed by a bipolar turn back to whimsy. In her own way, she is trying to keep her sister alive in the vain hopes of bringing her over to her "Tea Party." Disguising the murders of scientists attached to the Bat-killing weapon as increasing its value in spite of alienating allies demonstrates that obsession. Previous installments have already shown that family bonds barely fit in to Alice's psyche. Rachel's body language as Alice is brilliant in that her femininity – tea-sipping and all – is a contradiction to her tomboy twin. There is a lot going on behind those eyes and Skarsten slays it every time. Whatever hers and Mouse's "Mad Tea Party" is, it's definitely going to include her father in a huge way.
Negatives
The Rifle was too throwaway as a villain. No backstory, no revealing scenes. He was like a black market Deadshot. Also, wasn't Julia Pennyworth a woman of color in the comics? I'm not a fan of the New 52 era of DC – Joker cutting off Alfred's hand as a demonstration of their "creativity" -but it's rare you see white washing on the CW. I'm not faulting Christina in any way; she came off as a brilliant, beautiful woman, but I think casting an African-American actress in the role would enhance the contradiction to Sophie since Meagan is a woman of color. That's just me. Also, the Katherine-Mary scene felt like filler, as much as the Katherine-"Jacob" scenes did. The latter may have been the point given the reveal, but I feel Scott should've been given a chance to have his character rage in some way. Any man would in his position.
Verdict
I give this a 4 out of 5. We learn more about Sophie's motivations and how they impact her current choices, and that fleshes out her character. Ruby and Rachel both hold the show in their separate orbits, and diversity shines against outdated social conventions. Given the trailer for next week, it will be interesting to see what Alice has in store for Jacob.