Review: WATCHMEN 1×05 – "Little Fear Of Lightning"

[Editor's Note: This review may contain spoilers]
Director: Stephen Williams
Writers: Damon Lindelof
Starring: Regina King, Jeremy Irons, Don Johnson, Jean Smart, Tim Blake Nelson, Louis Gossett Jr., Yahya Abdul-Mateen II, Hong Chau, Andrew Howard, Tom Mison, Frances Fisher, Jacob Ming-Trent, Sara Vickers, Dylan Schombing, and James Wolk
Reviewed by: Brad Filicky
Summary 
Watchmen 1×05: In this episode we learn a little more about everyone's favorite police interrogator Looking Glass. His story starts in Hoboken. We are introduced to our mirror faced friend as fresh faced missionary fish off the bus from Oklahoma with a mission of spreading the Good News. He is taunted then tempted in a carnival funhouse. But then it happens. By "it" I mean the arrival of the iconic Squid and the resulting psychic wave that kills almost everyone near to its arrival. Looking Glass is one of the only survivors. Flash forward to present day and we follow Wade as he goes about his day. dealing with the PTSD of the squid. We learn that Laurie has been bugging his desk. Wade is a lonely, but resilient man. He attends a support group for 11-5 (turns out the attack on NYC is the 9-11 of this universe) and meets a woman which leads him to learn some pretty surprising things about the Seventh Calvary. He is forced to make a choice that may turn out to him making a huge sacrifice. Meanwhile in England Veidt takes a chance and escapes. To where? Well you will just have to watch the episode. But to doesn't go exactly as planned.
Positives
I have to say that my favorite thing about this episode is that it, more than any episode, ties into the book. Seeing the squid made my fanboy heart full. Tim Blake Nelson is a great actor and this is turning out to be one of his best roles in a distinguished career. And the happenings with Veidt? Absolutely bonkers. And it really moved the story along.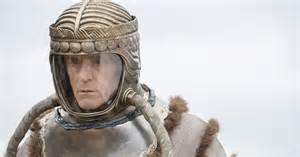 Negatives
Honestly, there aren't many negatives in this episode. If anything, the problem I had with it is that it made Laurie a less likable character. I liked the young Laurie in the book and the older version is slipping farther and farther away from who that character was. we don't know exactly what the consequences of this episode will be, but the end could have set up some bad things that could seriously mar the season.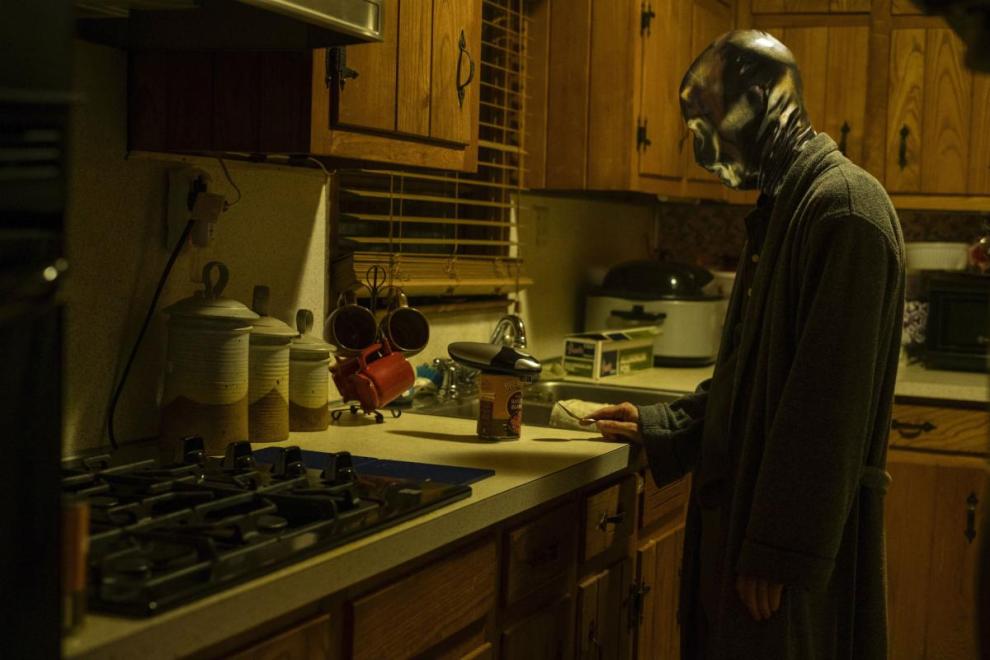 Verdict
So far this was my favorite episode of a show that has continued to impress and surprise me. As the over all plot points of the season are revealed the more it feels like Watchmen and the more material from the book seeps in. Watch. This. Show. Tell your family and friends to watch it. Spread. The. Word.