Fans of Batman: The Animated Series got some good news today when DC revealed that the show's timeline will be continuing in comics form. EW broke the news of a new digital-first miniseries titled Batman: The Adventures Continue, written by series producers Paul Dini and Alan Burnett, and drawn by Ty Templeton (who once worked on Batman Adventures, the show's previous comic incarnation).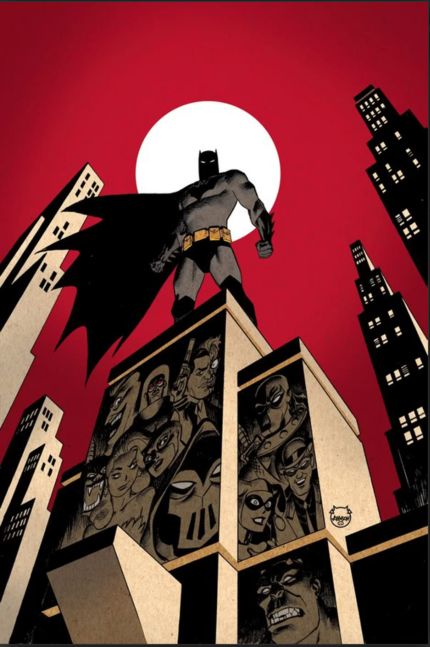 According to the story, one mission for The Adventures Continue is to introduce new characters for the DC Collectibles Animated Series toy line. Dini says,
"We'd gone from Dick Grayson to Tim Drake, and we had left out Jason. What we're doing with this is looking at this as a chance to go back and actually acknowledge that was a part of the animated Batman's history. For the first time, you're going to see that story and you're going to see what happened in that relationship. So, it's our chance to not only to do Jason Todd but also the Red Hood. There are other characters like Azrael, who was popular in the comics around [the time of the show], and Deathstroke, who we never used in the animated series."
The first issue deals with Lex Luthor's arrival in Gotham City, and conflict with Bruce Wayne. The writer calls this "a semi sequel of [the Batman and Superman animated crossover] 'World's Finest' because the events of that are touched on."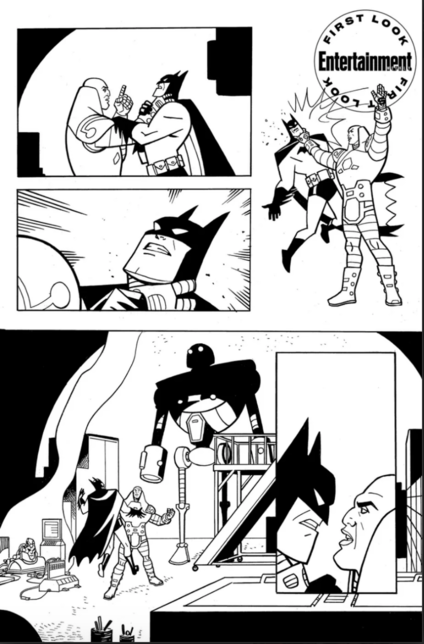 Dini also teases Azrael's arrival:
"[He comes] to Gotham on a mission of death to recover something that's been stolen from the Order of St. Dumas and that brings him into conflict with Batman. Batman has to keep him murdering members of the Gotham underworld as they try to put together this mystery of who took it and why. I think it's one of the coolest reveals we've done and it makes perfect sense given the lore of our series. That's one of the issues I'm most jazzed about."
You can head over to EW to read the whole conversation and see more preview images. Batman: The Adventures Continue arrives this April.