Review: Batwoman 1×17 – "A Narrow Escape"
[Editor's Note: This review may contain spoilers!]
Director: Paul Wesley
Writer: Daphne Miles
Starring: Ruby Rose, Christina Wolfe, Rachel Skarsten, Meagan Tandy, Camrus Johnson, Dougray Scott, Sam Littlefield, Nicole Kang
Reviewed By: Steven Brown
Summary
While Kate still struggles with wearing the batsuit after the death of Cartwright at her hands, another villain, known as the Detonator, has made his presence known in Gotham. Using Gotham's own citizens as victims to set off bombs, Kate has to put aside her fears and suit up to save the city.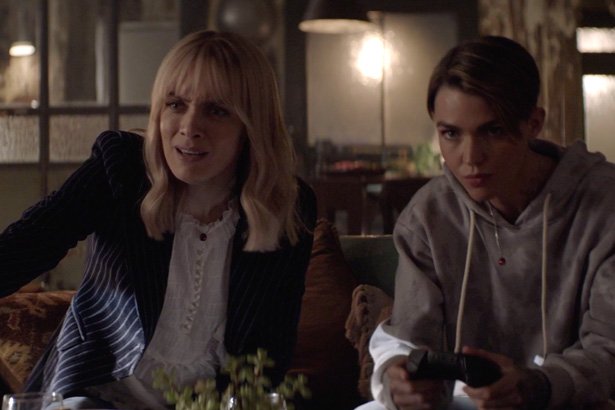 Positives
I really enjoyed this episode. Batwoman 1×17 was very enjoyable, especially with the beginning. At the start of the episode, Alice and Kate are in an apartment playing a game on the television and having drinks. Everything seems fine at first, but then we soon realize that it's all in Alice's mind, and she's actually strapped in a chair at Arkham Asylum. Luke Fox really impresses me in this episode as he confronts the Detonator at Wayne Tower towards the end. I'm really liking the evolution of Luke Fox as a character on the show. At first he wasn't as interesting to me, but now especially within the last few episodes we've really seen him grow a little more in the series.
Negatives
My only issue with the show honestly was Batwoman's difficulty with Cartwright's death. Not saying that she shouldn't feel remorse, but the times where she felt guilty seemed to be totally inappropriate. She felt as though she disrespected Bruce Wayne and the mantle of Batman by taking a life. The ending of the episode leaves you confused in a way because Alice and Mouse seemed to have found a way out of Arkham, but choose to remain inside. It seems that Alice has a plan of taking over Arkham, and I'm actually interested in seeing this plan progress.
Verdict
Overall I thought Batwoman 1×17 this was a good episode, however I think it focused too much on Batwoman's trauma with Cartwright. Instead of attempting to even press forward and wear the suit, Kate simply drinks for a week and sulks in the apartment. I didn't like that at all. In a world wear Barry and especially Kara are only a phone call away now, she has plenty of advice if she needs it. It would be nice to see her use the option for at least an episode.