DC announced that the upcoming Manhunters: The Lost History limited series has been cancelled. There has been no indication of plans to resolicit the planned five-issue miniseries by Marc Andreyko and Renato Guedes.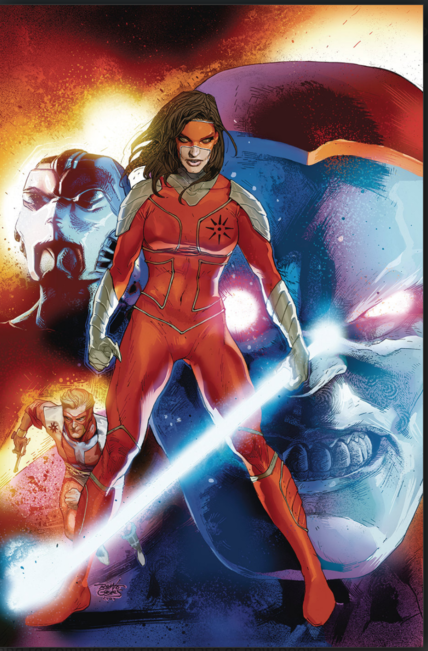 Here's the description from the original solicitation:
After the revelation of Leviathan's true identity in the pages of Event Leviathan, Kate Spencer – an earlier Manhunter – must go on a quest to uncover just how deep Leviathan's plans go. What Kate didn't expect is a conspiracy that goes back to the very beginnings of DC history! Unearthing the past to save the future, this is Manhunters: The Secret History! Eisner Award-winning writer Marc Andreyko returns to his classic crime-fighter in this hard-hitting miniseries that will reverberate across the DC Universe!
Kate Spencer starred in her own series back in the early 2000s — also written by Andreyko — before playing a prominent role in Event Leviathan and its connected books. This new series promised to tie together the variety of different Manhunter characters from across DC's history.
Lost History was originally solicited back in February for a May release, but like many titles affected by the COVID-19 shutdown its debut was put on hold. Even with new books now shipping again, Manhunters remains missing in action.