At San Diego Comic Con we have partnered with and interviewed Sideshow Collectibles for the huge range of DC products. SDCC may be virtual this year but Sideshow's DC range is as prominent as ever. Launching straight from the DC multiverse is a huge range of products that would put a smile on the face of any DC Fan.
For SDCC news this week make sure you keep coming back to us.
The Con is On! From July 20th-26th, Sideshow Con 2020 is bringing fans a closer look at the latest pop culture collectibles from all their favourite fandoms in a unique and accessible format that captures the convention spirit with a unique twist.
DC Comics collectors will have an entire multiverse of new collectibles to explore from companies like Sideshow, Hot Toys, Iron Studios, and more.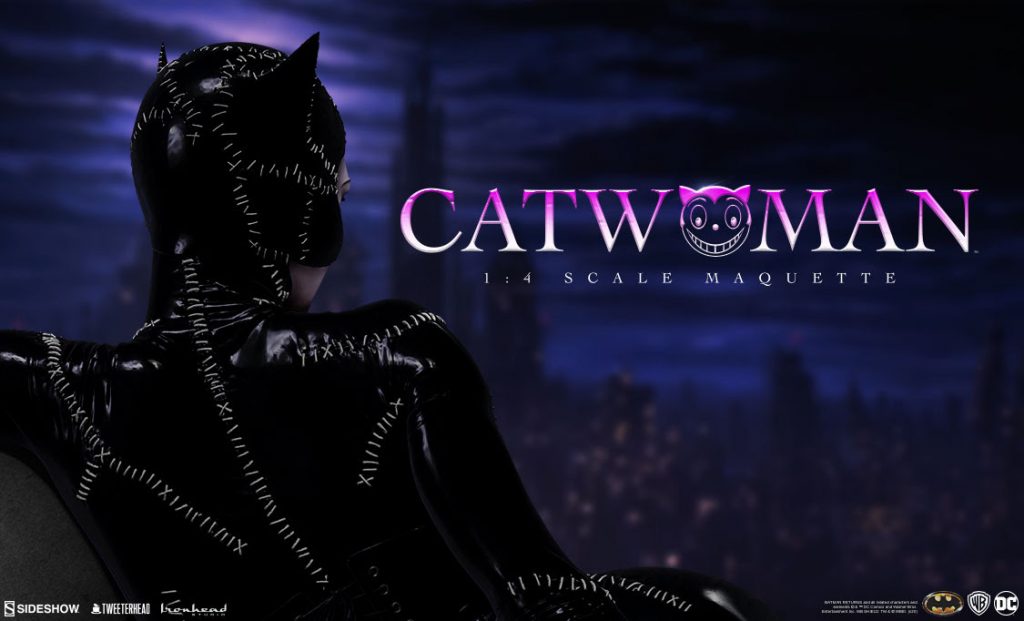 Catch a glimpse of a brand-new Bane Premium Format™ Figure from Sideshow, making its debut appearance during the convention week. Displayed alongside previously revealed Premium Format™ figures of Scarecrow and Batman, the venom-powered King of Peña Duro is sure to command fans' attention and excitement. Justice League afficionados will have an opportunity to see the convention debut of the Hawkgirl Premium Format™ Figure alongside fellow teammate Green Lantern (John Stewart) and others.
Also making their first convention appearance are the roller derby-inspired Harley Quinn: Hell on Wheels Premium Format™ Figure and the Superman: Call to Action Premium Format™ Figure, one of Sideshow's most ambitious pieces of engineering and fabrication to date. Sixth scale collectors will want to keep an eye out for the premiere of Sideshow's new Harley Quinn Sixth Scale Figure, developed in partnership with TB League to bring the Maid of Mischief to your collection in a posable format. She will make her debut alongside several other sixth scale collectibles from Sideshow, ensuring that collectors of every kind will have something to discover.
For fans of fine art, Sideshow's Art Print program will be exhibiting several framed prints and lithographs created in collaboration with acclaimed artists like Alex Ross, Nekro XIII, Alex Garner, and Dan Quintana. Featured among these is the Original Seven Deluxe Fine Art Lithograph by Alex Ross, an incredibly limited, high-end lithograph featuring the most iconic members of the Justice League rendered in Ross's signature realistic style.
Hot Toys will be exhibiting a number of exciting collectibles from a variety of their scale options, from their incredible Sixth Scale Figures to Cosbabies and even a new Armory Miniature for fans of Batman and the Justice League. Making an appearance at the convention is the Batman Beyond Sixth Scale Figure from the Video Game Masterpiece Series. This Arkham Knight-based collectible is a stylish tactical depiction of the Batman Beyond suit, complete with an incredible batcape and an arsenal of weapons for dynamic posing on the figure flight stand. Hot Toys will also be debuting a Batman Miniature Armory, complete with even more suits from the acclaimed game series in a small collectible scale complete with light-up features. Gamers can also get a glimpse of the Harley Quinn Sixth Scale Figure from Arkham Knight, featuring her goth and punk-inspired new appearance that reflects her wild and unpredictable personality.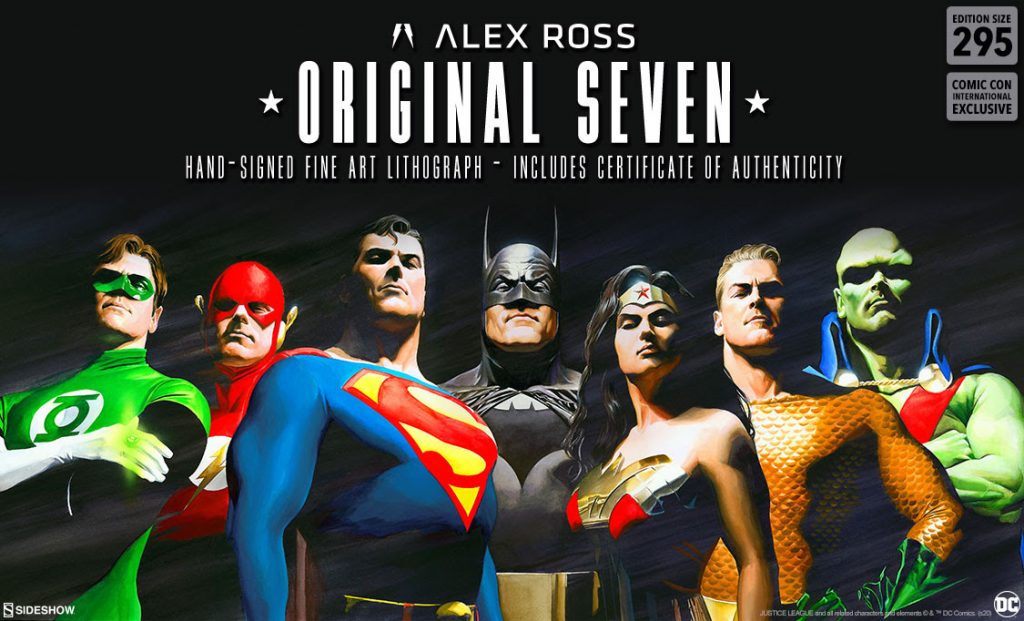 From the world of DC Comics films, fans will have a chance to see the cinematic Superman and Aquaman Sixth Scale figures from the Justice League and Aquaman films. These in-stock collectibles are available for purchase through Sideshow.com, so collectors can bring them home during the convention after seeing them more closely during live shows and product features. Hot Toys will also have several different Cosbaby figures on display from their multitude of Batman and The Joker collectibles from The Dark Knight trilogy.
Additionally for cinematic collectors, Iron Studios will be launching a number of their signature 1:10 scale statues from across DC's extensive lineup of films and television shows. Throw back to Batman '66 with the humorous Batman and The Joker 1:10 Scale Statues, which feature the expert likenesses of Adam West and Cesar Romero inspired by the classic episode "Surf's Up! Joker's Under!". Batman even comes equipped with his patented shark repellant, making these detailed and delightful collectibles a must-have for dedicated Bat-fans.
Iron Studios is also featuring several new collectible entries from the DC Comics film pantheon, including the Wonder Woman Deluxe 1:10 Scale Statue from the highly anticipated sequel, Wonder Woman 1984. This stunning statue features the Themysciran heroine in her golden winged armor, brandishing her Lasso of Truth against her enemies. Also making an appearance are several cinematic Batman 1:10 Scale statues from The Dark Knight and Batman Begins, capturing the unique and intricate details of each individual Bat-suit in stunning paint application and sculpture. Apart from the 1:10 Scale Statues, fans can keep an eye out for new MiniCo figures celebrating even more of their favorite DC Comics characters in an adorable and eye-catching format unique to Iron Studios.