BOOM! Studios Review: Firefly #18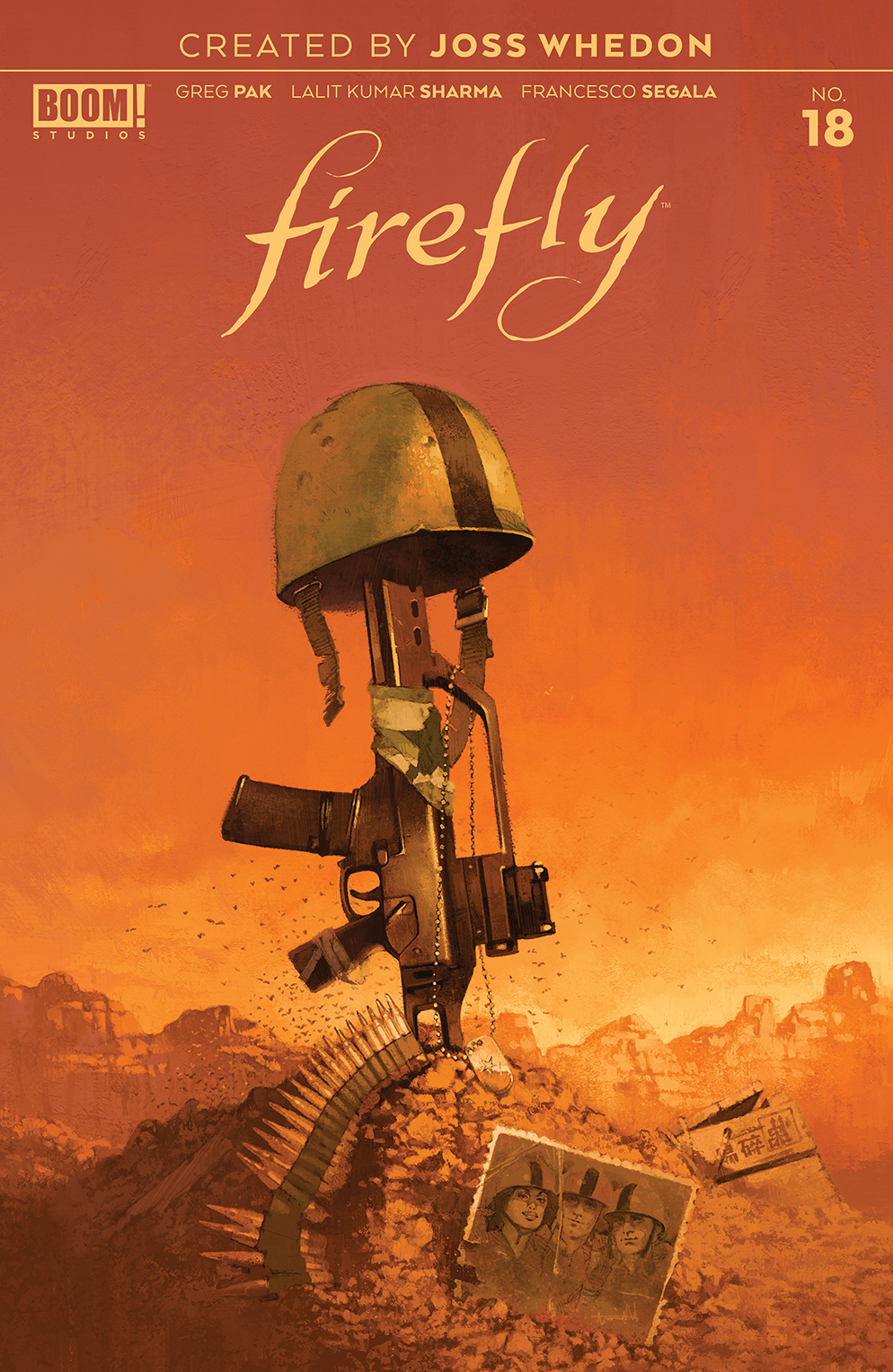 [Editor's Note: This review may contain spoilers]
Writer: Greg Pak
Artist: Lalit Kumar Sharma
Colorist: Francesco Segala
Letterer: Jim Campbell
Reviewer: Tony Farina
Summary
When the notorious outlaw Mal Reynolds agreed to wear a sheriff's badge, he figured he could change a thing or two about how "justice" is dispensed in the 'Verse. And maybe he did. But has the badge changed him? His former crew members, and current smugglers Kaylee, Leonard, and Jayne are about to find out the hard way!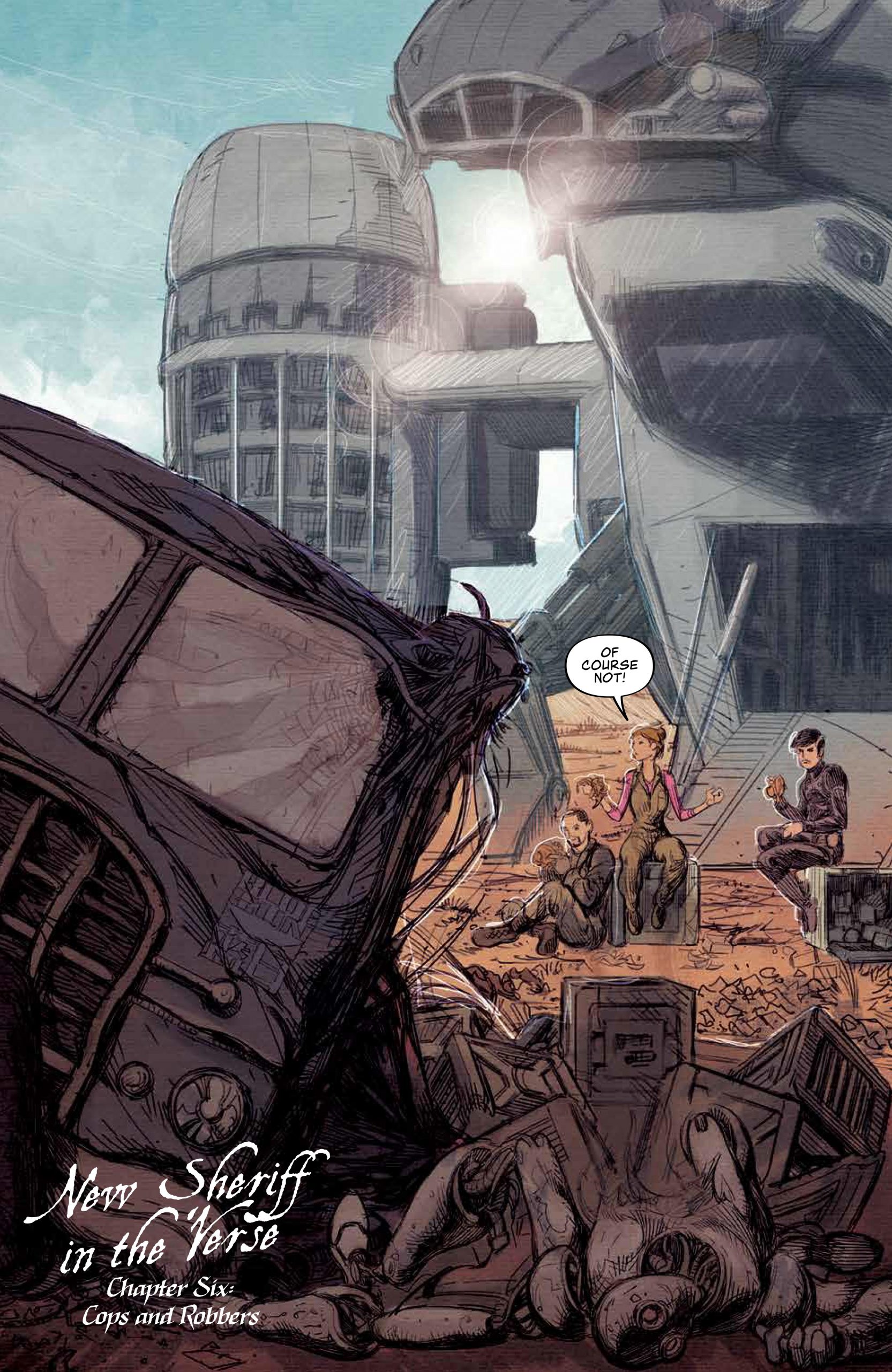 Positives
Firefly #18 once again features art by Lalit Kumar Sharma and I can't find enough adjectives for how much I love it. He manages to make everything about the verse feel exactly how it is supposed to feel.  It is dirty. It is dusty. It is not all clear. I feel the grit in the food Jayne is slurping down. I see the dust on Mal's jacket. I see the smudge on Kaylee's face. It is just perfect. Then, just because he likes to show off, check out the facial expressions in that final panel below. Pure magic.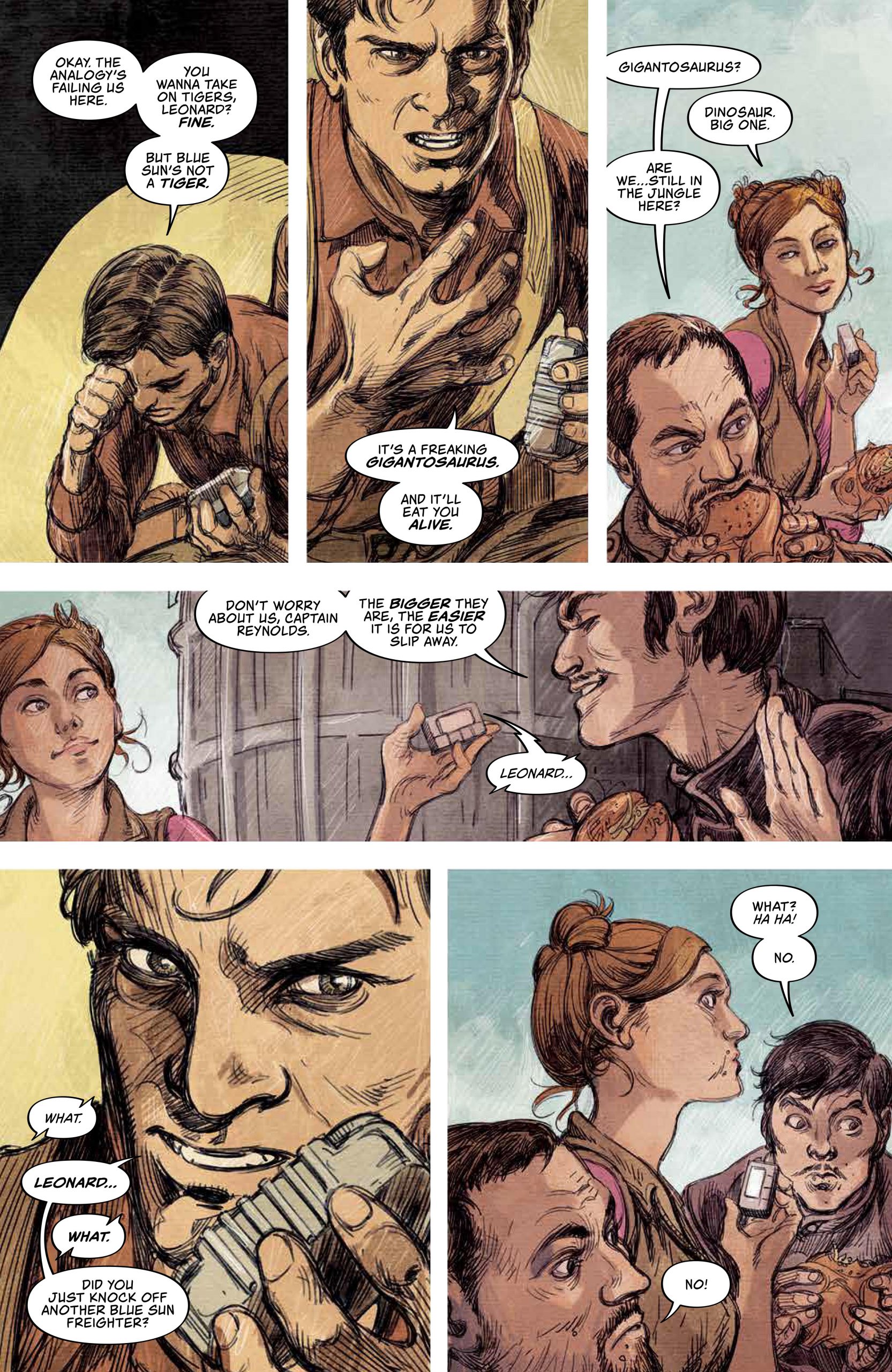 I have been saying for a while now that Greg Pack was the perfect person to write this book. Then, just to prove it, he has Kaylee say "What the heckity heck" to Mal. Yep. Perfect. Finally, we see Kaylee again. The verse is more bright when she is in it. Even criminal, bad guy Kaylee is still nicer and sweeter than everyone else in the verse put together. I understand why she has not been, but I've missed her. Jayne is always welcome on the page as well. Pak captures his gruffness so perfectly.
Negatives
I sure miss Wash and Zoe. I mean, I have a feeling I know where Zoe is. I don't want to speculate too much. Still. I am crossing my fingers and hoping I am right.  I know Wash has his own series coming out soon, so that will be fantastic. Still, it would be good to see him here. I understand we can't have everything we want. I'm not pouting, you're pouting.
Verdict
Firefly #18 has put me in a good mood. Honestly, I've missed seeing Serenity. Watching Kaylee fly her was a treat. I just miss the team. I can't remember the last time the Tams showed up in the series. I love the art. I love the words. I love the verse, but I just wish I had the whole team, on a caper, together. That would be shiny.