Review: DCeased: Dead Planet #3
[Editor's Note: This review may contain spoilers]
Writer: Tom Taylor
Artist: Trevor Hairsine
Letters: Saida Temofonte
Colors: Rain Beredo  
Reviewed by: Carl Bryan
Summary
A mysterious second "garden" has been located on the other side of the planet, and John Constantine and Swamp Thing lead a mission to investigate…but what they discover will fundamentally change everything! The road to "Earth War" begins!
Positives
Tom Taylor is perfecting this apocalyptic chapter in the life of DC.  The fact that he has eliminated the original Trinity of Batman, Superman and Wonder Woman and has replaced them respectively with their natural successors in Damian Wayne, Jonathan Kent and Cassie Sandsmark is perfect.
They are seasoned heroes but in their infancy of assuming some real big boots to wear.  Consequently, you also have a world ending virus that has ravaged Earth.  But here we are with the original Cyborg who claims there is a cure for the Anti-Virus.
The most fabulous thing that Tom Taylor has done is in his resurrection or dusting off of some antique heroes and villains in the DC Universe.  In the last issue it was Blue Devil and Ragman…. I mean Ragman.  I can remember that this comic was as obscure in the DC Universe as you can get.  The fact that Taylor includes this means he is a real student of the comic game!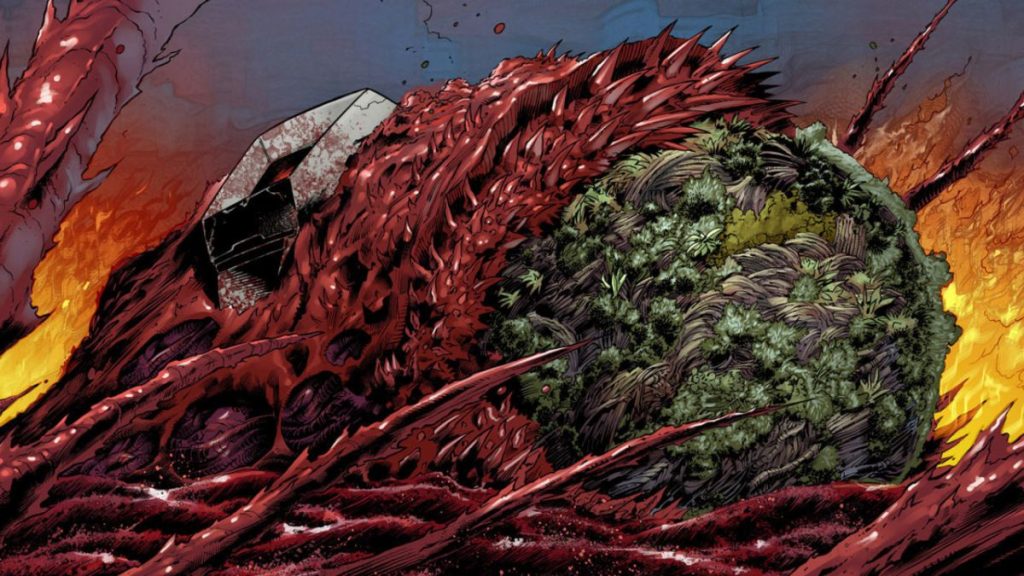 Mary Marvel and Jonathan Kent…I'm digging it! The new JLA with Harley, Superman, Batman, Wonder Woman and the original Cyborg.  Can this incarnation continue?
Positives 2.0
Trevor Hairsine hits a home run with his renderings of our heroes, both old and new.  JLA Dark is a real thing.  The fact that the core four of Swamp Thing, Zatanna, Bobo, and Constantine are in the mix for this story allows what would have been considered minor players to take a major role!  Taylor develops the bench like no other writer!
Negatives
Absolutely none.  What a great return to a story that obviously has captured the intrigue of readers interested in this new "timeline" of DC comics!
Verdict
Taylor gave us the story, peppered it with some prequels and now takes us to the sequel.  He's on fire lately with what he is turning out for DC.  Take pause and go back to refresh yourself as to how we got to Dead Planet.  Then read this issue!