Review: Harley Quinn: Black+White+Red #11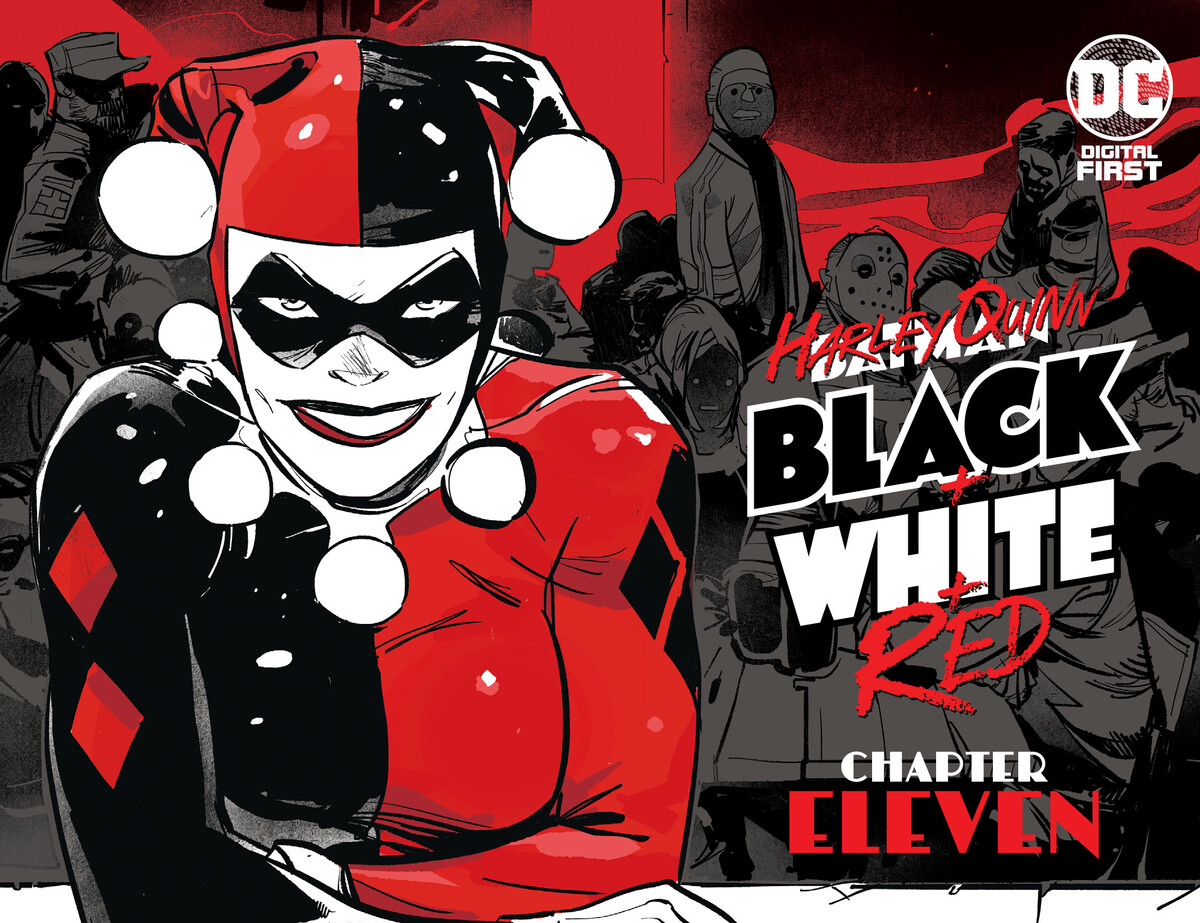 [Editor's note: This review may contain spoilers.]
Writer: Simon Spurrier
Artist: Otto Schmidt
Letterer: Gabriela Downie
Reviewed by: Sean Blumenshine
Summary
The concept is simple: kill the Batman. And the Justice League. At least, hypothetically. And hypotheticals are all Harley Quinn's got as she regales a bar full of Gotham's scummiest scumbags on how she would take down the Justice League, but her solutions are anything but simple…
Positives
Otto Schmidt's cover is cool and I like his interior art a lot. I've always enjoyed his style and it works well with this color scheme. He does some work in Harley's hypothetical scenarios that lets him go a little crazy and have some fun. Additionally, I like that the big hint that Harley isn't physically in the bar is that she's wearing her classic costume. That was clever.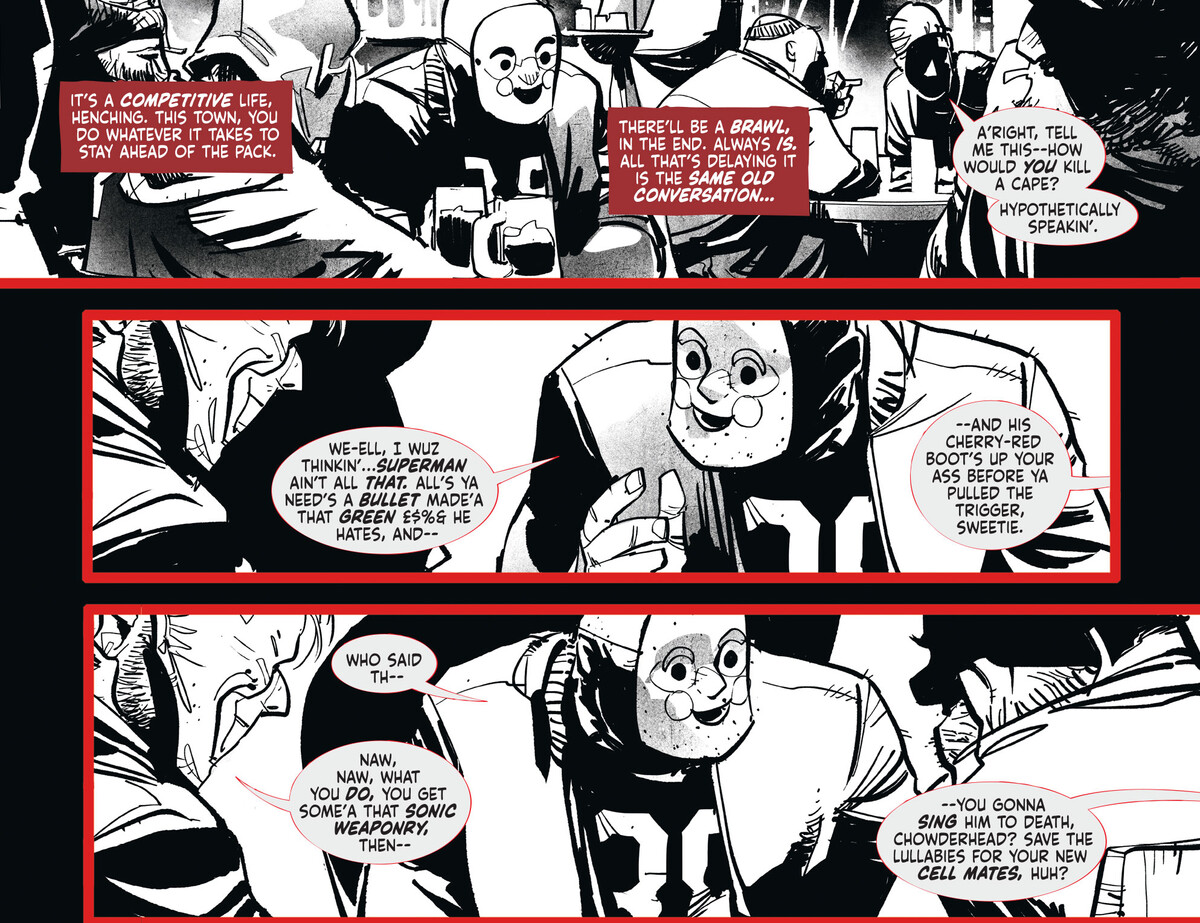 I like that some of Harley's plans to kill the Justice League are really elaborate and convoluted, some are dumb and some are overly simplistic. Her plan to kill Green Lantern just being to stab him with a fork is very funny.
And, of course, her stories are meant to be nonsense. She's just trying to buy time and eliminate the competition. This is a great scheme that shows how smart Harley is. I loved the ending to the chapter a lot with Harley and Batwoman one-upping each other.
The reveal of Batwoman was great and clearly something Harley didn't expect. While Harley does win, the poison is take care of almost immediately. Harley's plan wasn't over the top and she didn't win through contrivances. It's really well plotted and written.
Negatives
While I enjoyed where the story eventually went, Harley's hypothetical situations where she killed the Justice League were not super enjoyable for me. The sequences were fine but I didn't find them to be entertaining or interesting. It wasn't until the end that the story picked up for me.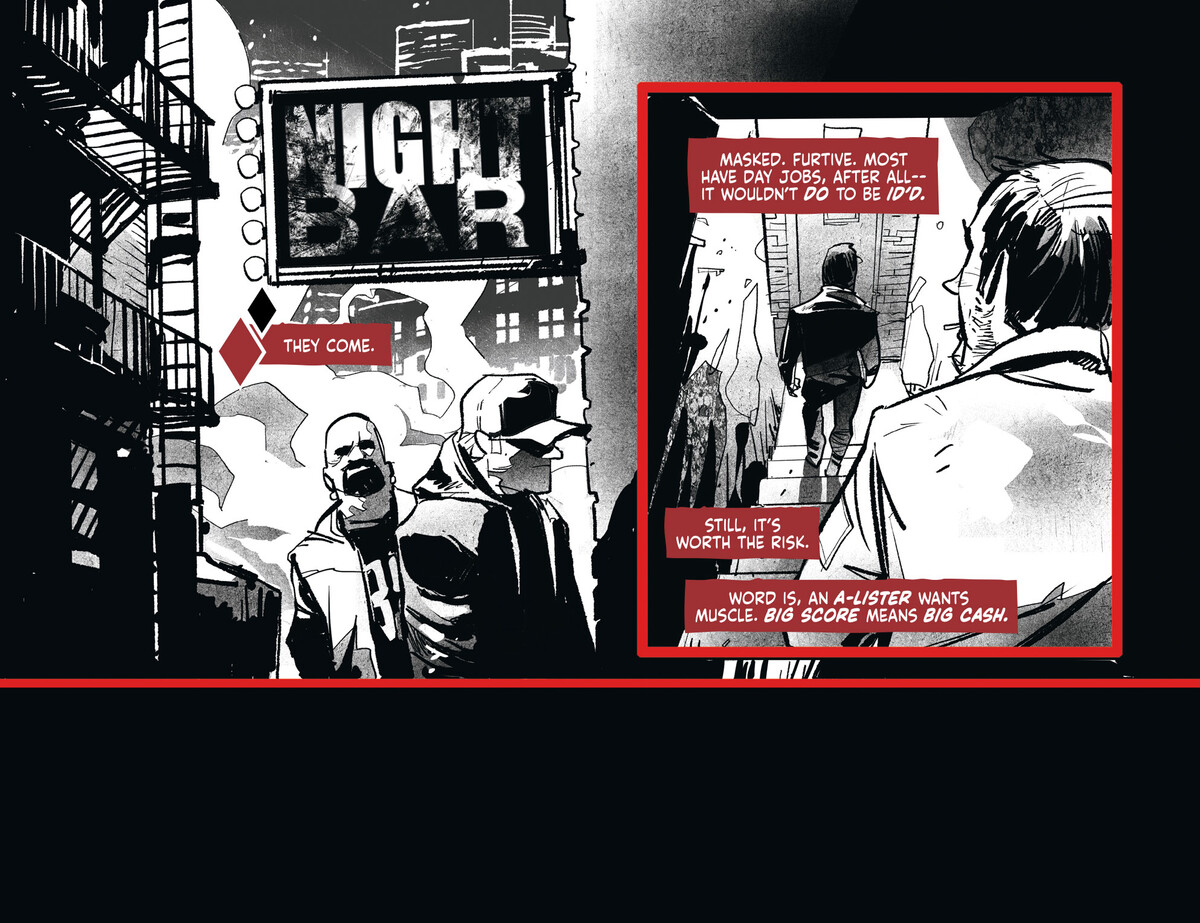 Verdict
This is a solid chapter. I didn't love the initial premise but the twists at the end turned it around for me. It's a lot of fun and it looks great.