Review: Crime Syndicate #2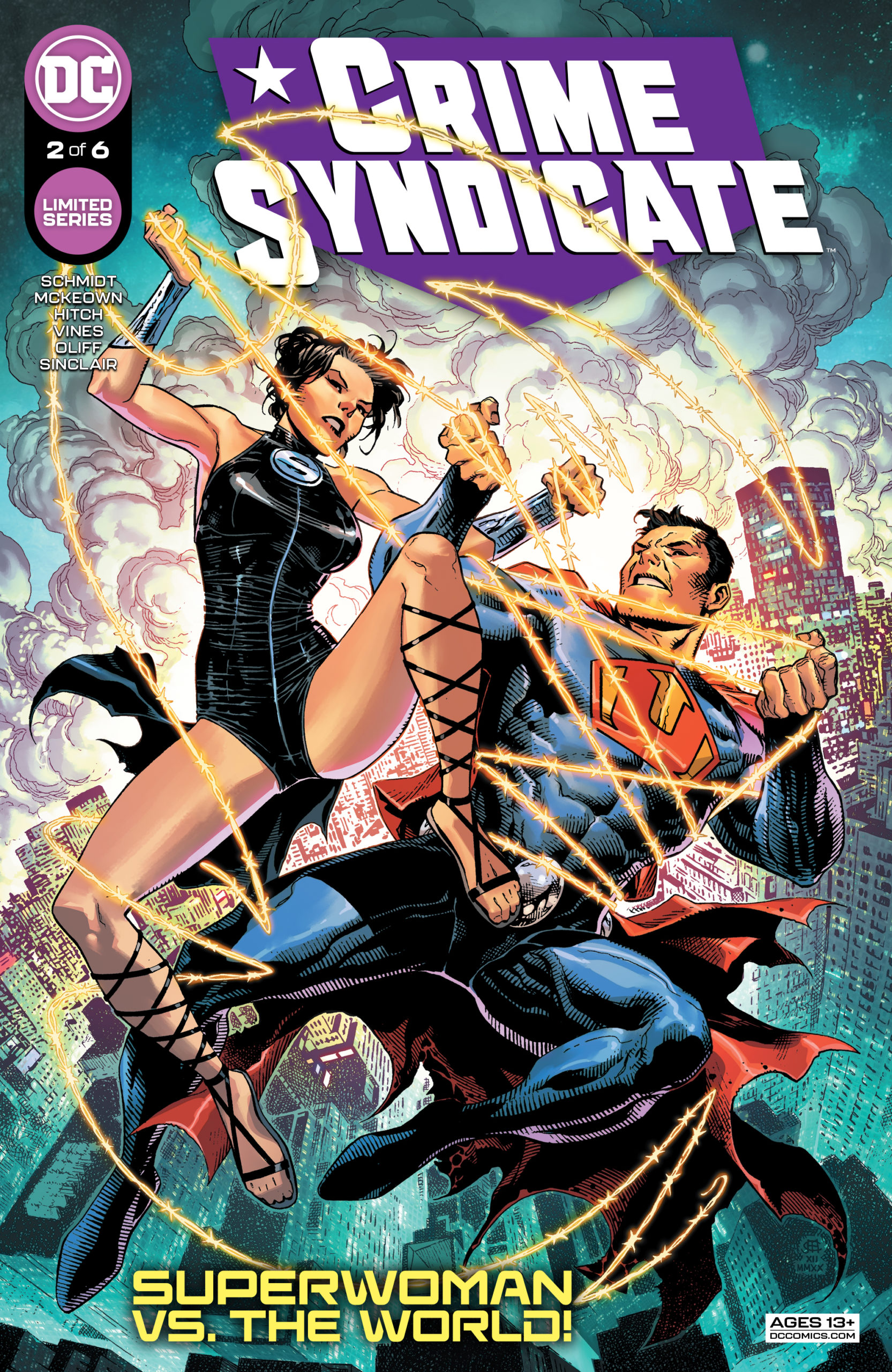 [Editor's Note: This review may contain spoilers]
Writer: Andy Schmidt
Artists: Kieran McKeown, Bryan Hitch, and Dexter Vines
Colors: Steve Oliff and Alex Sinclair
Letters: Rob Leigh
Reviewer: Tony Farina
Summary
With Starro ravaging the planet and controlling superheroes and villains alike, the fate of the world rests in the hands of Ultraman, Superia, and Owlman—in other words, win or lose, humanity is doomed!
Question of the month: What famous Gotham foes are held in Owlman's cave?
Plus, in the backup story, witness the origin of Owlman in a tale illustrated by superstar artist Bryan Hitch!
Positives
Crime Syndicate #2 is so well drawn. Both the front story and the back up story are gorgeous. McKeown, Vines and Hitch are throwing strikes. There is nothing wasted on any page. Even when some of the story gets off track with bad dialogue (more on that below), the art holds true and keeps the story going. I am a words first guy and so, it wasn't really until my second read that I realized just how awesome the art is. The action is so tight. I can feel each punch and slap. When the Earth shakes, the readers feel it.
The best think about this book is the back up story telling the history of Owlman. I wont give too much away, but suffice to say, it takes the Wayne legend to a whole new level. While the story is short, it packs a big punch and that final panel is one for the ages.
Negatives
Crime Syndicate #2 took a step back this month in the main story. The dialogue comes across as a bit silly. The way Ultraman and Superwoman banter is forced. The jokes really don't land at all and feel shoehorned in. I get that this is a world of baddies, but it doesn't mean they have to use bad puns and tell bad jokes. The little asterisks that call back to comics that don't exist is also not super funny.
Verdict
Crime Syndicate #2 is still interesting. There is a lot of fun to be had in the alternate versions of history. Earth-3 has a lot of real estate to mine. I would be totally down for each member of the Syndicate to have his/her/their own mini-series where we can really learn more about how other things could have gone. I am hopeful that this whole zany dialogue stuff can be chalked up to Starro and we can get back to what was so great about this series last month.