Review: Batman: Urban Legends #2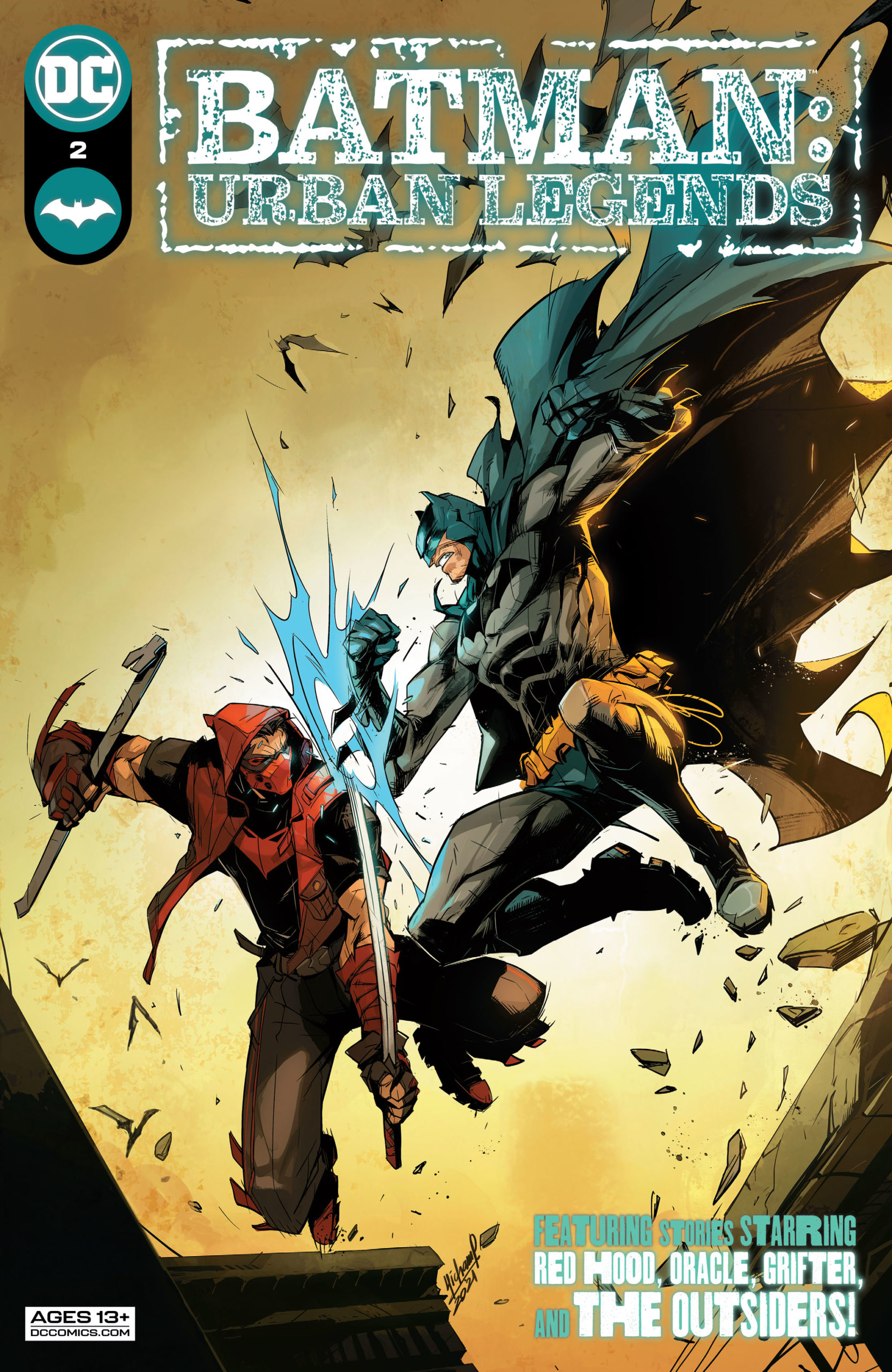 [Editor's Note: This review may contain spoilers]
Writers: Chip Zdarsky, Cecil Castellucci, Brandon Thomas, Matthew Rosenberg
Artists: Eddy Barrows, Eber Ferreira, Laura Braga, Max Dunbar, Ryan Benjamin, Marguerite Sauvage
Colorists: Adriano Lucas, Ivan Plascencia, Luis Guerrero, Antonio Fabela
Letters: Becca Carey, Deron Bennett, Steve Wands, Saida Temofonte
Reviewer: Tony Farina
Summary
In part two of Chip Zdarsky and Eddy Barrows' epic Batman/Red Hood story, Jason Todd has taken a man's life, and now his mission is to keep the dead man's young son safe. But Batman plans to take down Jason before he can make another mistake.
Then, in chapter two of Matthew Rosenberg and Ryan Benjamin's senses-shattering tale, Cole Cash earns his pay as personal bodyguard to billionaire Lucius Fox, but what led him to Gotham in the first place? How does the mysterious HALO Corporation play into it all? And which Bat-Family character does he have an unfortunate meeting with in this chapter?
And in part two of Brandon Thomas and Max Dunbar's epic Outsiders story, see Katana's perspective on what brought the Outsiders to Japan, who wants her dead, and what her ultimate punishment will be for no longer having her husband's spirit in the Soultaker sword.
Plus, Barbara Gordon has identified a citywide system hack from a foe she faced before as Batgirl…but this time around, Babs may have found a way to defeat her for good as Oracle!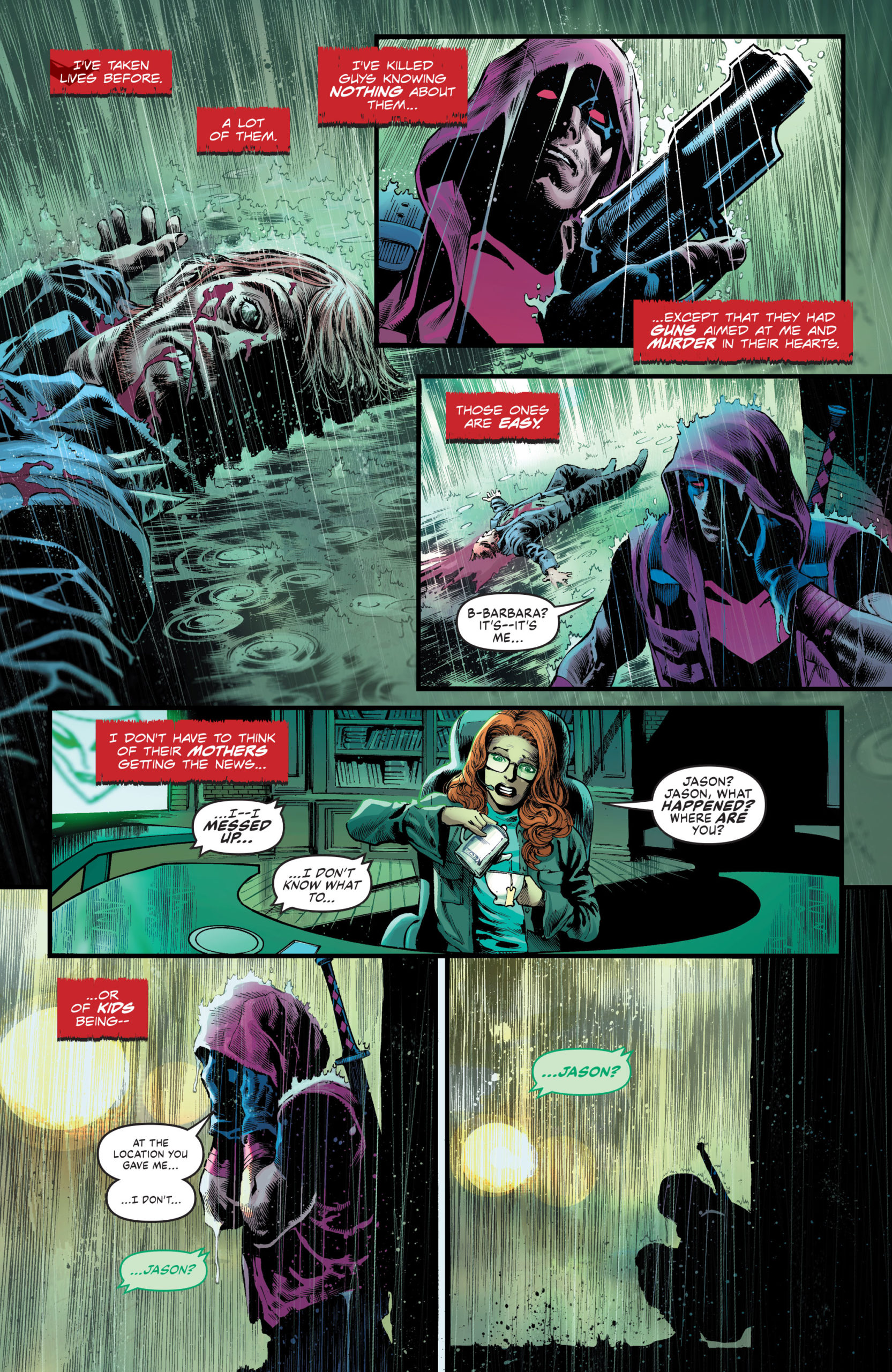 Positives
Batman: Urban Legends #2 is pretty impressive. While the continuations of the stories from the previous issue are amazing, the bright spot is the addition of an Oracle story by the Babs whisperer herself, Cecil Castellucci. What a fun, glorious romp. It is so important to have in this book that is full of dark, hard to read, gut punchy stories. I am not suggesting these stories are bad. They are not, but 64 for pages of darkness, rage and sadness could end up being a bit overwhelming.
The art in every story is spot on. The covers are beautiful. I can't complain about one panel. Each art team captures the perfect tone for each story. Again, this was key to the success of this book. We need some visual palate cleansing. Yes, mixed metaphors. I know.
Negatives
This issue features Grifter, who, for my money is better served by not being in the DC Universe. There is even a joke about how he and Jason have the same shtick. While that is a pretty funny joke, I just don't see his permanent inclusion in this book being important. If there is a Grifter spin off, I most likely wont read it. I don't hate him, I just don't know what he brings. I mean, if we want to bring in a darker, more adult person to Gotham, bring back Violet and Mother Panic.
Verdict
Batman: Urban Legends #2 is exactly what an anthology comic should be. I grew up with books like this and I am thrilled to see DC take a risk and bring them back. The Katana, Red Hood and Oracle stories are all excellent. While the Grifter story is seemingly pointless and silly, I see the appeal and lots of people will most likely love it. I hope this series is here to stay and we get the chance to see more of the side characters get a chance to shine. Fingers crossed for some Spoiler action next month.