Review: DC Festival of Heroes: The Asian Superhero Celebration #1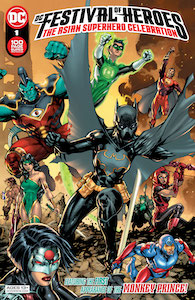 [Editor's Note: This review may contain spoilers]
Publisher: DC Comics
Writer: Mariko Tamaki, Minh Lê, Greg Pak, Aniz Adam Ansari, Ram V, Dustin Nguyen, Alyssa Wong, Sarah Kuhn, Amy Chu, Pornsak Pichetshote, Gene Luen Yang
Artist: Marcus To, Trung Le Nguyen, Sumit Kumar, Sami Basri, Audrey Mok, Dustin Nguyen, Victoria Ying, Alexandre Tefenkgi, Bernard Chang
Line Art: Marcio Takara
Pencils: Sean Chen
Inks: Norm Rapmund
Colors: Sebastian Cheng, Romulo Fajardo, Jr., Sunny Gho, Jordie Bellaire, Rain Beredo
Letters: Janice Chiang, Steve Wands, Gabriela Downie, Tom Napolitano, Ariana Maher, Aditya Bidikar
Reviewed by: Seth Singleton
Summary
DC Festival of Heroes: The Asian Superhero Celebration #1 is another installment in the anthology success story of DC Comics. The result is a gift for fans, readers, and characters.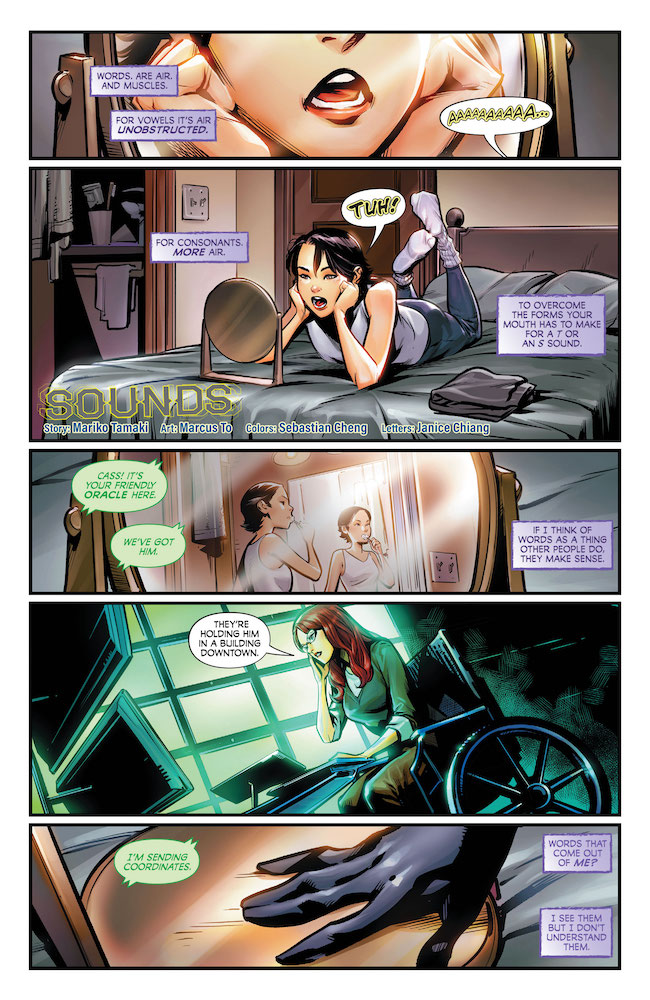 Positives — Beautiful Stories
The beautiful art introduces this amazing collection of stories with a series of gorgeous variant covers. Fans might struggle to limit the choice to just one. The variant with Cassie on the cover in her Batgirl suit taunting a knife-wielding figure off-screen is a perfect tease for the first story.
The first story opens with a member of the Bat family. Sounds by Mariko Tamaki opens with a wondrous idea of talking. The amount of air required when people Or speaking forming letters with their mouth and their tongue and then breathing them out. Cassie explains how her father's discipline did not allow for a debilitating weakness like talking.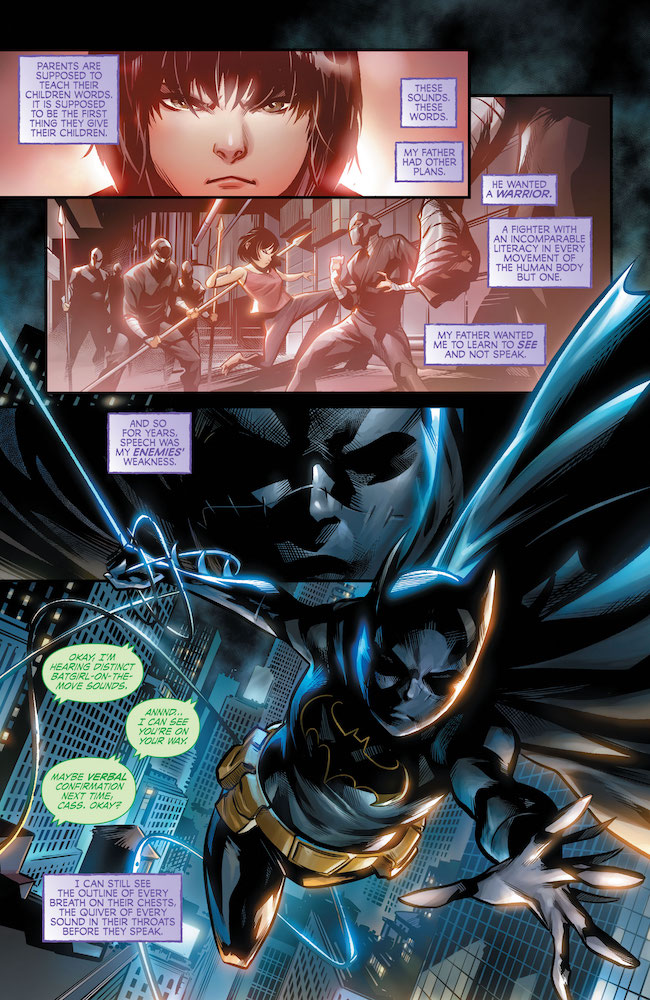 There is a powerful quote from her father that says, "words are a distraction." The splash page when Cassie drops onto a gang of assembled villains requires no words.  It's easy for Oracle to hear that Cassie has dispatched her foes. Cassie lets her arrival under the resplendent dangling lights speak volumes.
Later Cassie demonstrates that there are moments when words are something that she not only wants but that she hungers to use. What happens next is not only a beautiful suggestion for future stories featuring Cassie but a reminder of what a brilliant story looks like. The impossible and the poignant shine when a brilliant art team interprets that vision. And they bring it to life with all the color and radiance it deserves.
The letters are phenomenal. They layer the stories with voices that are distinctive. Those voices convey the heart and the hope of every story.
Positives — The Food Connection
This is a lovely segue into the second story called Dress Code. The story by Minh Lê, with Art by transit let you win features a familiar member from the teen lantern graphic novel and a violent figure from Green Lantern history the result is twelve pages of storytelling in a three-page story.
Hawke & Kong by Greg Pak features the New Super-Man and Green Arrow Connor Hawke and it is a recipe for discovery, tradition, and maybe a future team-up.
One of my favorite things about the stories in this collection is that a recurring theme for many of the stories is the currency of food. In this anthology, food is a shared connection. Like loving the same movie or song, specific dishes represent the history and its many flavors
I sent are central to its connections with community, family, and friendship. Interestingly, the stories featuring Robin and the Monkey Prince mention good pizza. In the case of the Monkey Prince cafeteria food also makes an appearance. But the how and why are a spoiler for the reader to enjoy.
Negatives
It's an amazing collection that makes you want more. Not having more is the only negative.
Verdict
There are many times when the voices that are not heard benefit from a platform. It cannot be overstated how valuable this collection of stories is right now. It is important for the community it represents and the communities it can reach. Like food, comics can cross all boundaries.
Comics are a shared passion. One that forges a connection to new friends from backgrounds completely different than their own. In more than one story there is a hint that the narratives will continue. Some characters are slated to appear in upcoming issues of titles that already exist. Characters like the Monkey Prince will star in solo titles. DC Festival of Heroes: The Asian Superhero Celebration #1 is both a launching point and an introduction. In all ways, it is a new beginning.