The new DC Animated Movie Justice Society:  World War II doesn't bring just one Flash but two as Barry Allen accidentally runs through the Speed Force and finds himself stuck in a world at the height of the war against the Axis Powers.  Voiced by Matt Bomer,  Barry meets the Justice Society and his Golden Age counterpart Jay Garrick.  He learns lessons and gains perspective that will inform how he sees the world and the relationships forged back home.
Golden Globe Award winner Matt Bomer has returned to the DC Universe Movies after his debut as the title character in 2013's Superman Unbound.  Beyond winning the Golden Globe and earning an Emmy Award nomination for The Normal Heart, Bomer has been a triple threat with starring turns on television in White Collar, Doom Patrol, The Last Tycoon, The Sinner and American Horror Story (where he also made his directorial debut), in films like Magic Mike and The Magnificent Seven, and on Broadway in The Boys in the Band.
"I love the arc of the character in this story and I find it a very relatable arc, particularly with the pandemic, that his mind is so scattered, his mind is in a thousand places and he's trying to be in all these places at one time, he just can't be with Iris in the moment.  His relationships are suffering and I think it's only with his encounter with the Justice Society that he's really able to appreciate the present moments and the nuances of relationships that can only really be found in just being with that one person in one place.  I feel like, if there's one silver lining, the pandemic has afforded me the opportunity to just be really present with my family in ways that you can't really be as an actor if you're going from set-to-set or to press conference." -Bomer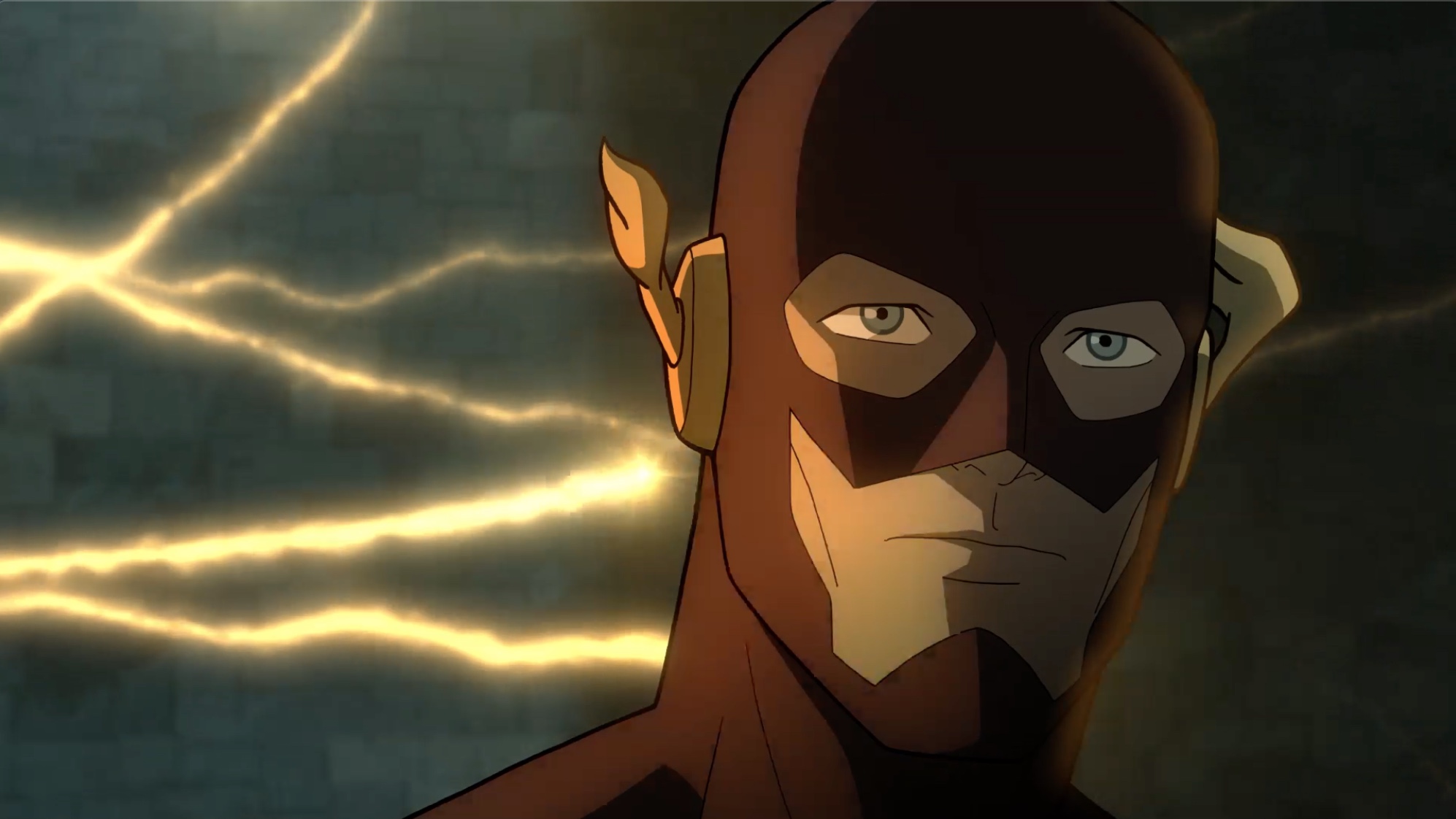 Produced by Warner Bros. Animation, DC and Warner Bros. Home Entertainment, Justice Society: World War II stars Stana Katic as Wonder Woman, Matt Bomer as The Flash, Elysia Rotaru as Black Canary, Chris Diamantopoulos as Steve Trevor, Omid Abtahi as Hawkman, Matthew Mercer as Hourman, Armen Taylor as Jay Garrick, Liam McIntyre as Aquaman, Ashleigh LaThrop as Iris West, Geoffrey Arend as Charles Halstead/Advisor, Keith Ferguson as Dr. Fate and Darin De Paul as Roosevelt. The film will be released digitally on April 27 and on 4K UHD and Blu-ray on May 11.