Batman normally operates alone, but he finds allies on both sides of the law in Batman: The Long Halloween, Part One. While Police Captain James Gordon and District Attorney Harvey Dent act as his crime-fighting colleagues, the Dark Knight finds an unlikely partner in Catwoman. Voiced by the late Naya Rivera (in her final acting performance), Catwoman/Selina Kyle assists, romances, and even comes to the rescue of Batman as the two-part film unfolds.
Produced by Warner Bros. Animation and DC, the feature-length animated Batman: The Long Halloween, Part One will be distributed by Warner Bros. Home Entertainment on Digital and Blu-ray on June 22, 2021.
During the holidays, a brutal series of murders strike fear into the city of Gotham. Batman sets out to pursue the serial killer with the support of police officer James Gordon and district attorney Harvey Dent.
We have four brand new images of Catwoman from the film to share with fans. Enjoy!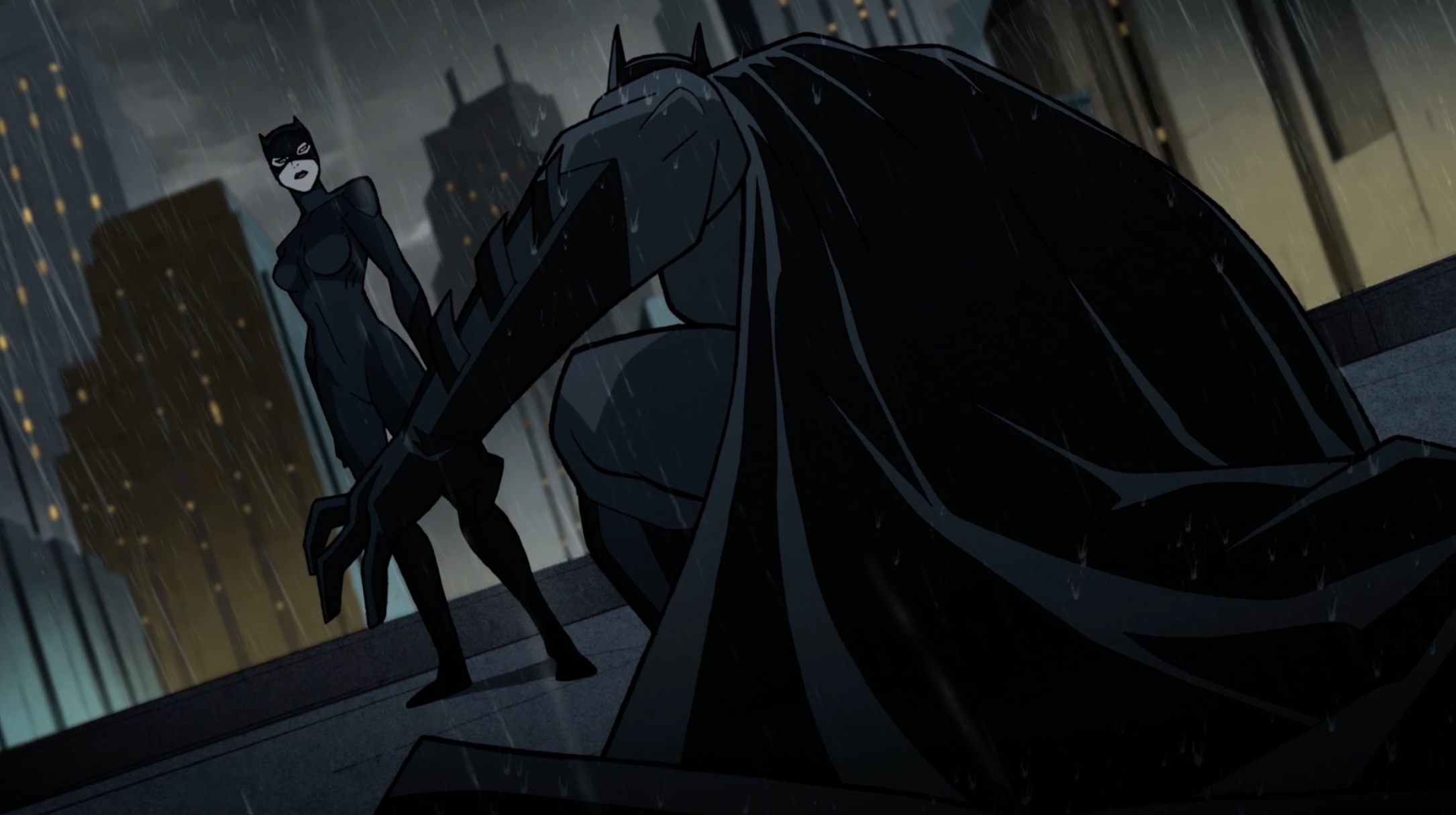 Among the complicated relationships within Batman: The Long Halloween, Part One is the liaison of Batman and Catwoman. Balancing romance and gamesmanship, the hero and the anti-hero follow the path of the Holiday Killer while getting personal as both their costumed aliases and their roles as Bruce Wayne and Selina Kyle. Catwoman/Selina Kyle is voiced by the late Naya Rivera (Glee), and Jensen Ackles (Supernatural) voices Batman/Bruce Wayne.
Catwoman gets into some precarious positions in Batman: The Long Halloween, Part One, but as the saying goes, cats always land on their feet. So goes the tale of Catwoman as she matches Batman step-for-step in their pursuit of the Holiday Killer.
BATMAN: THE LONG HALLOWEEN, PART ONE  © 2021 Warner Bros. Entertainment Inc. BATMAN and all related characters and elements TM & © DC.