Review: Catwoman: Soulstealer (The Graphic Novel)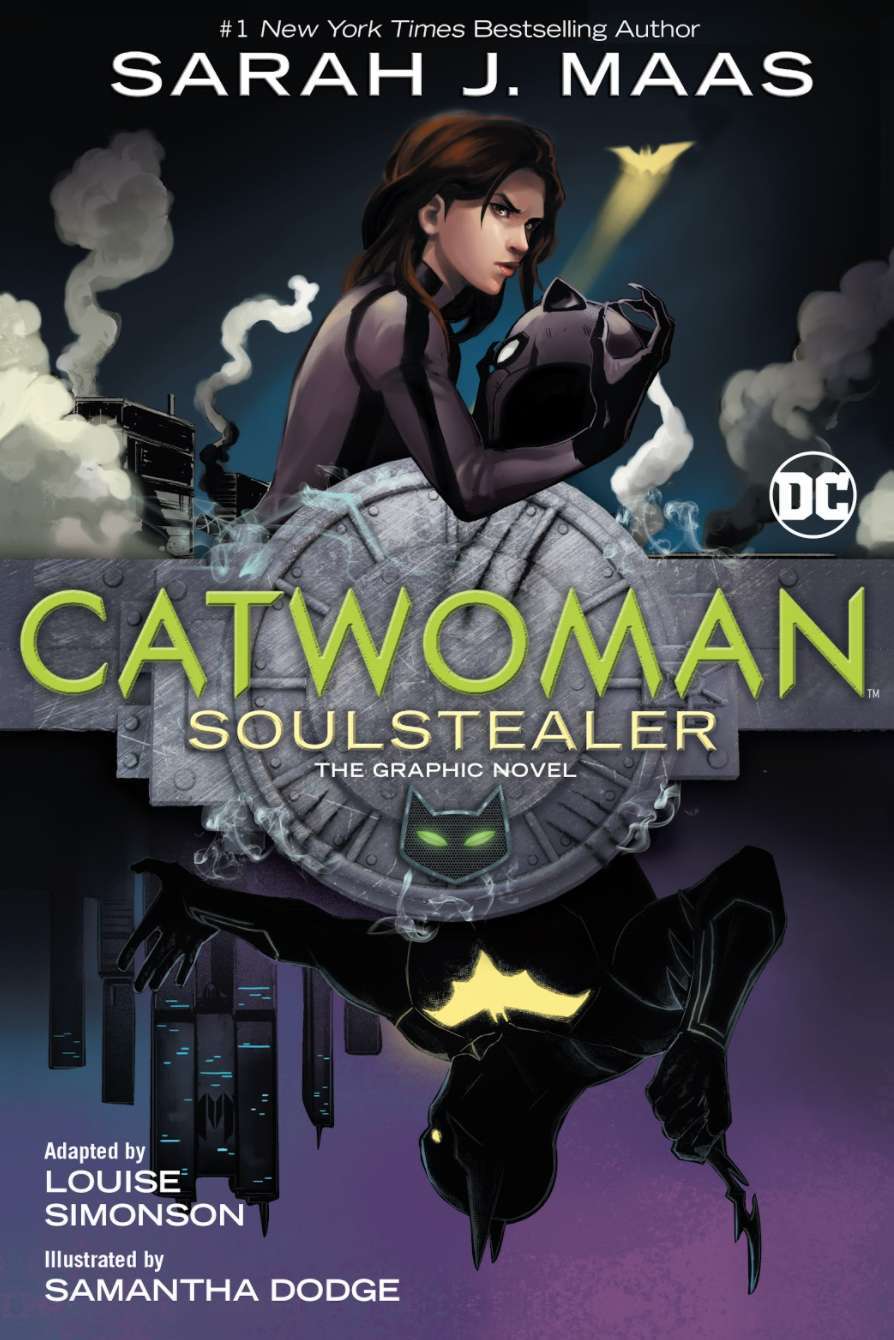 [Editor's Note: This review may contain spoilers]
Writer: Sarah J. Maas
Adapted by: Louise Simonson
Artist: Samantha Dodge
Colors: Shari Chankhamma
Letters: Saida Temofonte
Reviewer: Tony Farina
Summary
It's been two years since Selina Kyle last set eyes on Gotham City…and now that Batman is gone…Selina is back! Or at least, Holly Vanderhees is. As Gotham's newest socialite, she'll put her old talent for picking pockets to new use while rubbing shoulders with the city's finest citizens. But her past is catching up to her, and she is running out of time…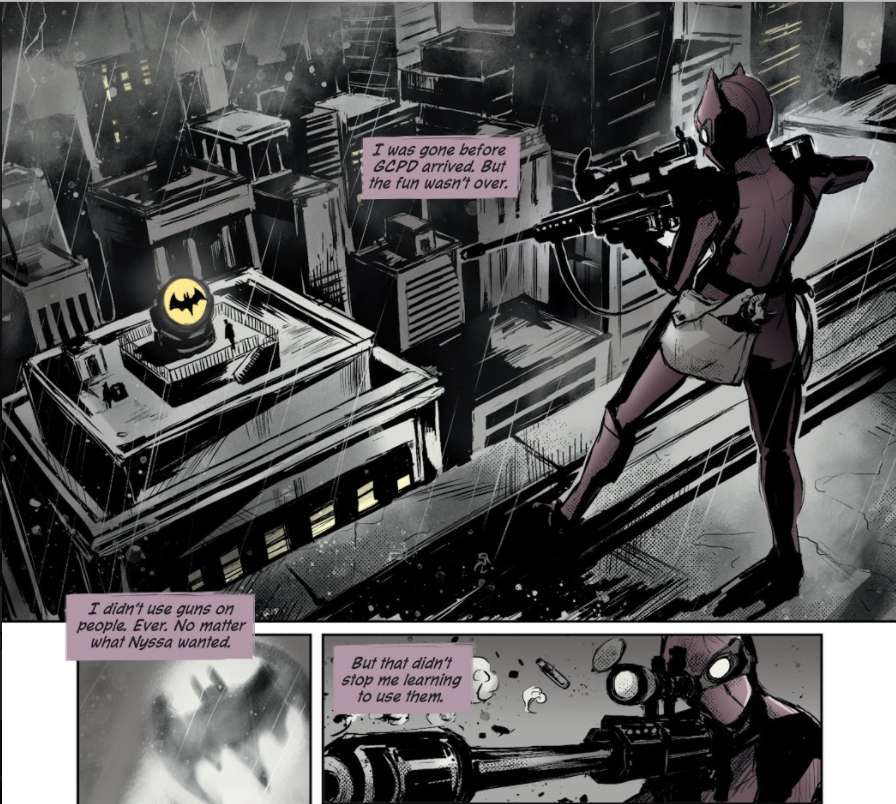 Positives
Catwoman: Soulstealer (The Graphic Novel) is gorgeous. The art team simply pulled out all the stops here. While Samantha Dodge's art work is next level good, the colorist, Shari Chankhamma, almost steals the spotlight. These two have created a lived in, dirty, Gotham City that only has splashes of color here and there. When they are used, it is glorious. It is a feast for the eyes. Letterer Saida Temofonte drops the mic here as well. There are multiple points of view and the characters have different lettering and coloring. It is really fantastic.
I read the original novel upon which this adaptation is based and I have to say, I really enjoyed them both. Maas' vision for this alternate reality DC Icons story is really fun. Putting Selina and Luke together as advisories and later as romantic leads and allies was so smart. Both versions of these characters clearly resemble their main DCU counterparts enough to be recognized, but vary enough to work in this kind of story. Louise Simonson's adaptation doesn't lose a thing in the way of character development and it enhances the pacing from the novel, which was already breakneck, and makes it fit this style of storytelling. It all works out perfectly.
Negatives
This book has the same problem that all of the DC Icon stories have, they are not canon. I am fine with that. Most comic readers should be fine with it. However, there will be some purists out there who hate just because they do. Remember folks, these are not real people.
Verdict
Catwoman: Soulstealer (The Graphic Novel) is the perfect gateway to a reluctant reader of comics. There are a group of folks out there who love YA books, but don't like comics because, Spoiler and Robin and Dick and (whomever Babs right now) notwithstanding, there is generally not a ton of romance on the pages of comic books. These Icon books and their graphic novel counterparts give readers that in spades. Hopefully, a story like this hooks them and suddenly there are more readers of the regular comics too.