The legendary Neal Adams – comic book creator and advocate – has died at the age of 80.
His devoted wife, Marilyn, confirmed he passed away in New York this past Thursday, April 28th due to complications from sepsis. Besides Marilyn, Neal is survived by sons Josh, Joel, and Jason, as well as daughters Cory and Zeea, grandchildren Kelly, Kortney, Jade, Sebastian, Jane, and Jaelyn, and great-grandson Maximus. (Cory and Zeea are daughters from his previous marriage to Color artist Cory Adams).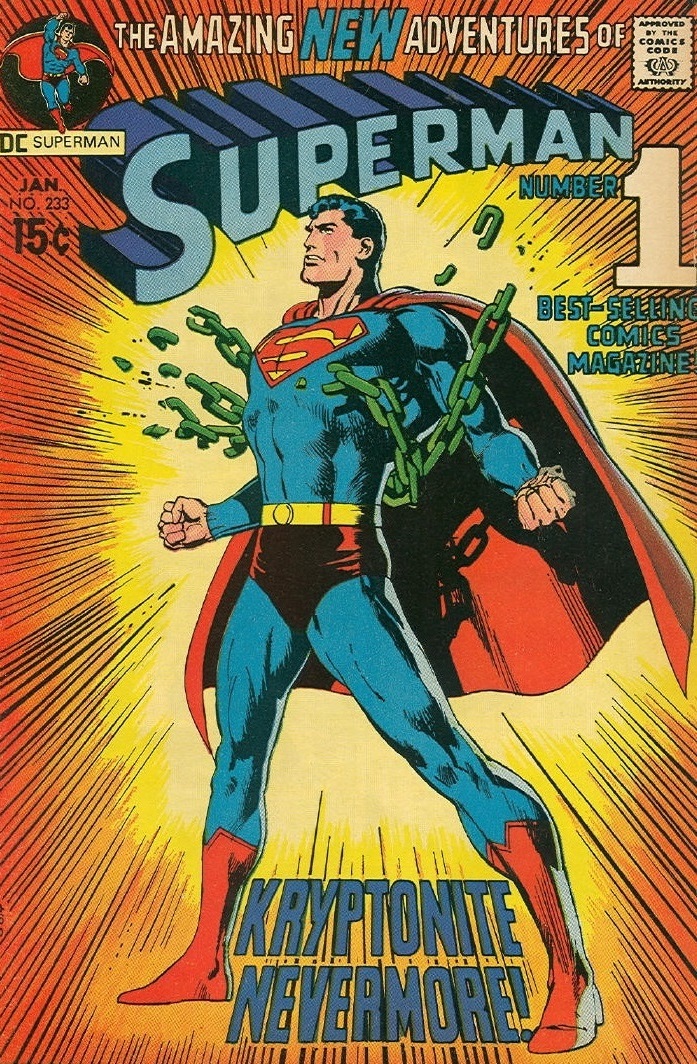 Legendary Legacy – Neal's Art, His Causes, And His Legacy
Neal was born on June 15, 1941, into a military family in New York City. After graduating from the School of Industrial Art in 1959, Neal immediately thrust himself into the comics world. Although more renowned for DC work, Neal began his run in the industry at Archie Comics under editor Joe Simon. Simon, himself, is the co-creator of Captain America alongside Jack Kirby for Timely Comics, the precursor to Marvel.  Assigned to The Adventures of The Fly in 1960 as an inker, he soon progressed to penciler and editor as well. After leaving Archie Comics for a brief period in commercial art and advertising, Neal simultaneously worked on the comic series Ben Casey for Newspaper Enterprise Association Syndicate.
It was later in 1967 – the tail end of the Silver Age – that Neal began his association with DC with covers for Action Comics #356 and Superman's Girlfriend, Lois Lane #79. His breakout character for the business was Boston Brand, aka Deadman who first appeared in Strange Adventures #205 drawn by co-creator Carmine Infantino. Adams took over the art chores with issue #206.
After a brief stint on Marvel Comics' X-Men and The Avengers,  Neal returned to DC. He was immediately partnered with writer and journalist, Denny O'Neil. Under the guidance of editor Julius Schwartz, as part of his revitalization plan for the company, they were tasked with building on the work being done by Frank Robbins and Irv Novick taking Batman away from the camp fad and back to darker territory.
Starting with "Secret of The Waiting Graves" for Detective Comics #395 in 1970, they left the Adam West era behind and brought back the intense, loner vigilante created by Bill Finger and Bob Kane. In their story "The Joker's Five-Way Revenge" in Batman #251, Neal noted:
We took a harder edge. We decided that Joker was just a little [crazy and] it was no secret that we were doing Batman [right.] It was as if the memory of [DC] went along with the statements that both Denny and I were making, that we want it to be more realistic, more gritty and that's how we remember [that] Batman should be and when we did it, everybody went "Ah, that's it. We don't need comedy anymore."
Staple characters in the Batman universe created during their run include the monstrous Man-Bat, the immortal ecoterrorist Ra's Al Ghul, and his beautiful daughter, Talia. Neal's unique style applied to The Dark Knight after a decade of Dick Sprang-inspired art always caused a stir in the office according to former Editor Paul Levitz. "In those days, if the work came in early enough, it would sit in flat files in production for maybe three or four weeks before anyone would actually pick it up and do the lettering [corrections. The great books that would always come in, people would come and they would look at it. And when they would come in to deliver their art, they'd stop off in production [and say,] 'Do you have Neal's last job?' or 'Let me see what's in the Detective drawer' and that becomes a 'Can you top this?'"
"Neal Adams was an amazing illustrator, " Jim Lee, fellow artist, and current DC Publisher and CCO lamented in response to the news. "[He] changed comics. I loved his take on Batman. It was lithe, acrobatic, and dynamic. Neal's work continues to inspire me. This is a huge loss for the entire industry."
When given the assignment of bringing life back to the floundering Green Lantern comics, Denny and Neal grounded Hal Jordan by bringing in Oliver Queen, aka Green Arrow, as a counterpoint to what became topical discussions. Green Arrow also owed his trademark look to Neal's radical visual redesign in The Brave And The Bold #80. Further, new characterization steered Queen away from the billionaire superhero status and made him a socially-conscious liberal activist character.
In a 2005 interview, Adams had remarked "It was Green Arrow's job to say, 'Hey, knock knock! You may think that's right, but you have to think about it just a little bit more. Maybe it's not.'" Retitled  Green Lantern/Green Arrow, O'Neil and Adams took a grounded approach to their stories, depicting the emerald duo tackling social issues such as racism, indigenous rights, overpopulation, and drug addiction. The latter of these issues was embodied in the popular two-part story "Snowbirds Don't Fly," in which it was revealed that Oliver's sidekick, Roy Harper aka Speedy, had fallen into heroin addiction.
After decades of keeping drugs out of comics, Adams and O'Neil had broken that boundary and Neal even found out the later impact of that story. "I got a letter from a drug addict [who said] he stopped doing drugs because of that comic book. I mean, what do you [say? I have] to give Denny credit for changing the face of the comic book business. We now talk about that stuff all the time."
For Green Lantern fans, the biggest contribution to the mythos was Neal and Denny co-created the first black superhero for DC, John Stewart, Hal's then-alternate in case he was not able to perform his duties for his sector. Outspoken and proud enough not to wear a mask, John would go on to reach iconic status in the DC universe across multiple platforms.
One highlight of Neal's career at DC was his infamous oversized one-shot Superman Vs. Muhammad Ali, showcasing a depowered Man of Steel squaring off with The Greatest for the fate of the planet. The mastery of Adams is easily conveyed to the reader through his perfect interpretation of Ali and action shots. Lastly, his cover shows not only the DC roster at ringside, but writers and artists in the bullpen can be found in the crowd. Christopher Reeve's version was also in the audience.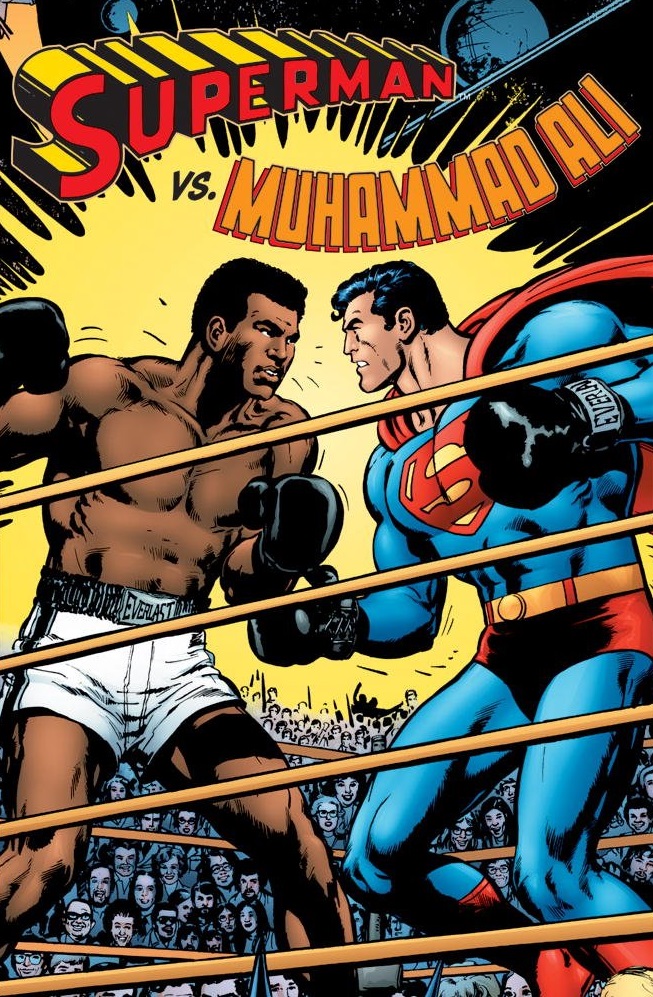 After leaving Marvel and DC in the mid-70s, Neal launched Continuity Studios, responsible for creating independent properties like Ms. Mystic and Bucky O'Hare, the latter of which later received the animated treatment in the series Bucky O'Hare And The Toad Wars. Adams would later serve as a mentor for future legends such as Frank Miller and Bill Sienkiewicz.
Adams would later prove a hero in his own right when it came to his fellow creators' rights and representation. A trailblazer in this area, Neal consistently demanded compensation for himself and fellow writers and artists from publishers when their characters were adapted. In the late 1970s, Neal had caught wind of then-Marvel Editor-in-Chief Jim Shooter distributing contracts asserting freelance artists and writers would not own copyrights to characters created for the company. This was in step with the new work-for-hire law. Outraged at this, Neal, in turn, distributed copies of this contract to the staff with his message at the top, "Do Not Sign This Contract! You will be Signing Your Life Away!"
The best living example of Neal's warning – outside of Marvel Universe co-creator, Jack Kirby – were the men who started the superhero industry in the first place: Jerry Siegel and Joe Shuster, cocreators of Superman. Long denied credit for the most iconic character of all time, a late 1970's scathing letter from Siegel caught Neal's interest. With Superman: The Movie on the horizon, Jerry had had enough after losing two lawsuits and ultimately being forced out of the company he and Joe helped build. With Neal's influence, Jerry and Joe not only had their byline restored in time for the film's release but a modest pension for the rest of their lives.
Adams helped found The Comics Creators Guild in 1978. He also teamed up with Marvel Comics' Stan Lee to found The Academy of Comic Book Arts, an organization tasked with providing benefits for comic book creators and ownership of their properties. However, the team-up dissolved when Stan's ambitions to build it into something mirroring  The Academy of Motion Picture Arts and Sciences conflicted with Neal's original objective. His biggest wins against "the man" were the abandonment of the publishers' practice of keeping the original art by artists or destroying it, and, in its place, influencing new policies of returning it to its creators.

These policies allowed the aforementioned Kirby have pages of his art submitted to Marvel returned to him after years of aggravation following his departure.  He even extended his activism beyond the comics industry. In the early 2010s, he joined forces with Rafael Medoff (director of the David S. Wyman Institute for Holocaust Studies) to champion the effort to get the Auschwitz-Birkenau State Museum to return original artwork to Dina Babbit, who had been coerced into completing it for Nazi doctor Josef Mengele in exchange for sparing her and her mother from the gas chamber. He even collaborated on a six-page documentary with Stan Lee and Joe Kubert about Babbit based on Meddoff's information. He and Medoff also worked with Disney on a 2010 motion comic series, They Spoke Out: American Voices Against The Holocaust. However, Adams made it clear there was no comparison between his championing comics creators' rights and Babbit's ordeal, labeling it "an atrocity."
Neal also made his presence known on the convention circuit. Fans who have greeted him for autographs and stories about the business always walked away satisfied and inspired by his take on either their art or comic history lesson.
Although Neal's voice has been forever silenced, his legacy lives on in his family. Josh and Joel are both comic book artists like their father, while Jason specializes in fantasy toy sculpture. Josh, in particular, is well aware of the presence his father had in the industry. "My father was [a force. His] career was defined by unparalleled artistic talent and an unwavering character that drove him to constantly fight for his peers and those in need.
He would become known in the comics industry as one of the most influential creators of all time and a champion of social and creators' rights. When he saw a problem, he wouldn't hesitate. What would become tales told and retold of the fights he fought were born out of my father simply seeing something wrong as he walked through the halls of Marvel or DC and deciding to do something about it right then and there."
Artist. Writer. Advocate. Teacher. Husband. Father. Grandfather. Great-Grandfather. Hero. Neal, we at the DC Comics Newsroom thank you and salute you for all you have done for the industry we all love. Our deepest condolences go to your family, friends, and colleagues. For all this and more, we thank you. Tell Denny we miss him as much as we will miss you.
R.I.P.
Official Source – Neal Adams Dead: Batman Comics Artist Was 80 – The Hollywood Reporter