Tim Sale, the Eisner Award-winning artist behind milestone Batman and Superman stories, has passed away. He was 66 years old.
His Twitter feed broke the story on June 16:
It's with a heavy sadness that I must announce that Tim Sale passed away today. He passed with the love of his life beside him, and loves all of you very much. Please share photos and stories under this post, as we hope to share them with the community.

— Remembering Tim Sale (@ArtBySale) June 16, 2022
This comes shortly after DC publisher and CCO Jim Lee had announced that Tim had been hospitalized due to illness. The cause of death has still not been confirmed.
On Instagram, Jim went on to reflect on Tim's talent and character:
He had that special kind of talent you encounter once in a generation. I am convinced his work stood out because he was simply [fearless. Beyond] the taut chiaroscuro style which became his trademark, Tim clearly put a premium on storytelling, clarity, and pacing – cherishing emotion above all.

His stories were beautifully visceral, nuanced, and evinced deep humanity. Tim simply had no use for surface [banality. Truthfully,] he had that kind of talent usually associated with the most arrogant or self-absorbed among us. But not Tim. He was such a sweet, kind, and good-natured soul. Tim's journey to the heights of the industry is as widespread as the works he's known for.
Born in Ithaca New York, Tim spent much of his life in Seattle. Although color blind, it did not stop his desire for a career in visual arts. He even returned to New York to attend the School of Visual Arts, as well as a comic workshop run by the legendary John Buscema. However, Sale left the SVA to return to Seattle.
In a previous interview, Tim recounted the reason why, in the early 80s, his comic book career had stalled:
I got discouraged in my 20s because the business was very New York-centric.
Tim Sale – His Legacy and Accolades In Comics And Beyond
This reprieve proved brief with the rise of the independent comic book industry. His first professional job was for WaRP Comics inking the pencils of artist Phil Foglio on a 1983 issue of MythAdventures, an adaptation of Robert Lynn Asprin's novel series. He followed this with his first penciling job on another Aspirin adaptation, Thieves' World.
In 1988 he penciled an issue of Matt Wagner's Grendel before being hired by DC's then-publisher Elliot S. Maggin to do a Challengers of The Unknown miniseries. This job would pair him with Jeph Loeb for the first time, thus beginning their long collaboration together.
Following this, Tim dove into the world of Batman for the first time through stories in the then-published titles Legends of The Dark Knight and Shadow of The Bat. He then teamed up with Jeph again for 1993's DC's Batman: Legends of The Dark Knight Halloween Special #1. Following this, he soon took over the artistic duties of Jim Lee's noirish Deathblow following Jim's departure after the third issue. It was during his run on this series that he reteamed with Loeb for another Batman Halloween one-shot.
Director Christopher Nolan and actor Christian Bale have both said they drew inspiration from that story for the 2005 film, Batman Begins, the first chapter of Nolan's Dark Knight trilogy. Even the "I Believe In Harvey Dent" campaign slogan in The Dark Knight can be found in The Long Halloween.
Director Matt drew direct inspiration for his recent outing, The Batman, with cues that hardcore fans would easily draw comparisons with.
The duo then moved from Gotham City to Smallville with the 1998 miniseries Superman: For All Seasons. Like Frank Miller's Batman, the story found its foundation in John Byrne's Man of Steel miniseries. Tim's approach drew heavily from classic Norman Rockwell small town paintings for the Smallville scenes – the very heart of the story – to get that Americana across to the reader.
The tale follows Clark Kent's Journey from farmboy, fresh out of high school, to his first appearance as Superman, and his earliest encounters with Lex Luthor, all of which were, again, firmly in the continuity that John Byrne had established years earlier.
This six-issue project earned Tim an Eisner award for Best Artist/Inker. He was awarded also for his return to Matt Wagner's Grendel in the Grendel: Black, White, and Red anthology series. The short story that he did with Matt on the first issue of the series also earned him the Best Short Story Eisner award.
Sale and Loeb followed up Long Halloween with its sequel maxiseries, Batman: Dark Victory. This outing focused on the introduction of Dick Grayson into Bruce Wayne's world as much as the aftermath of the events of the previous tale, complete with a brand new murder mystery and unknown killer.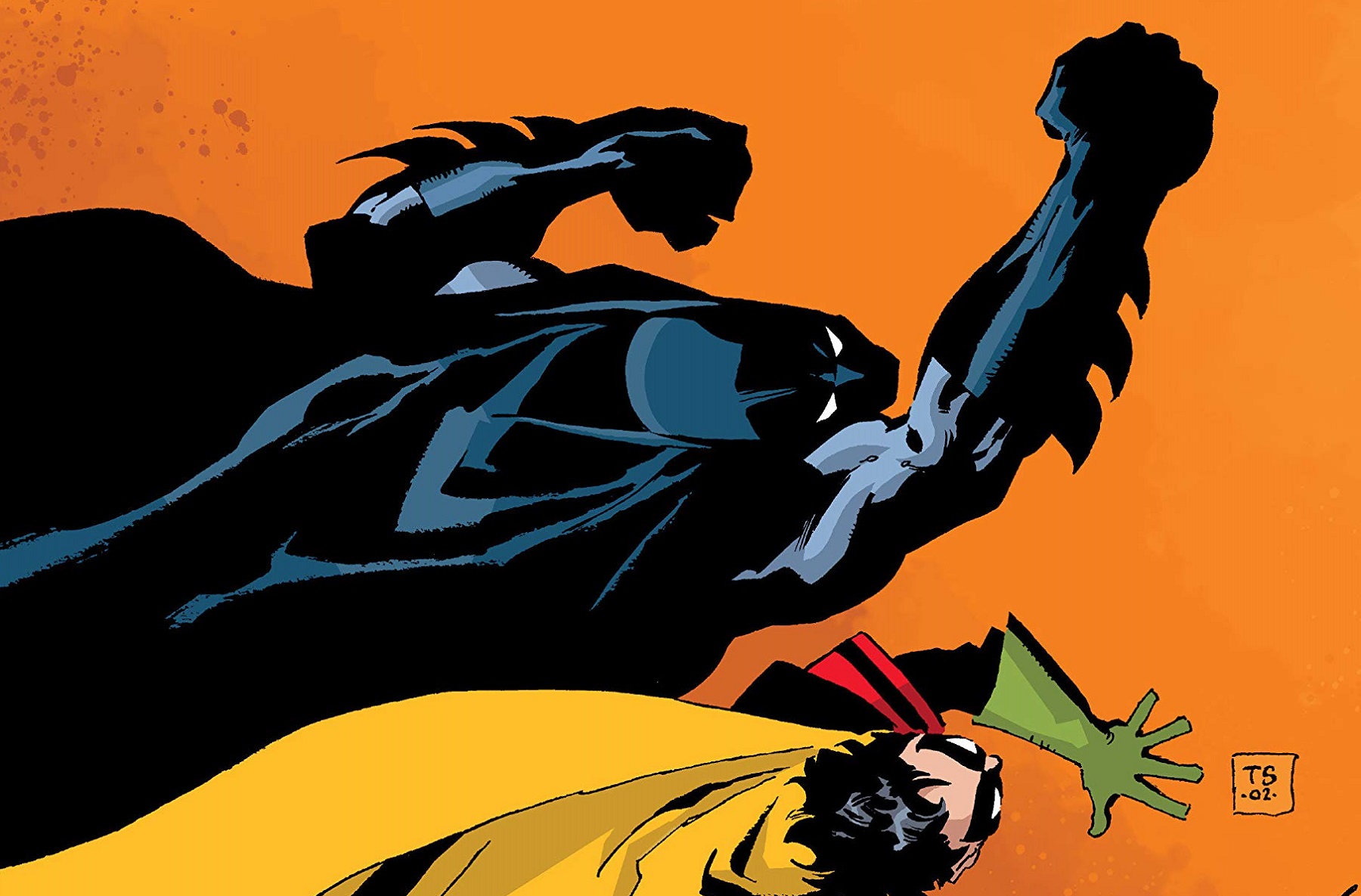 The pair then returned to Marvel in 2001 with Daredevil: Yellow, the first of what would be four miniseries. Unlike tales told completely in the past, Sale and Loeb depicted the company's most popular characters in the present taking moments of retrospection that took few liberties with their histories.
Spider-Man: Blue soon followed, and during 2003-4, Tim worked on a few Detective Comics covers while working also creating Hulk: Gray. The final installment of the Marvel "Colors" series, Captain America: White, saw many delays, however. In between, however, Tim kept busy with such projects as back stories for JSA: All-Stars and the miniseries Catwoman: When in Rome with Jeph. This was another Long Halloween Follow-Up covering the months in the first series where Selina left Gotham to uncover a lifelong mystery of her own.
Tim would see his artwork get much more exposure through the 2006 NBC series, Heroes, a show about individuals suddenly possessed of extraordinary abilities and faced with the choice of being either hero or villain. Jeph was the writer and executive producer and exclusively brought Sale on board.
One of the main characters of the first season, Isaac Mendez, had the ability to see the future, which he conveyed through his paintings. However, the hand behind those fantastic pieces was not the actor, but Tim himself. Sale's pieces would be seen prominently through the show's run, even after Issac was killed. Further, the captions used on the show were also provided by Sale.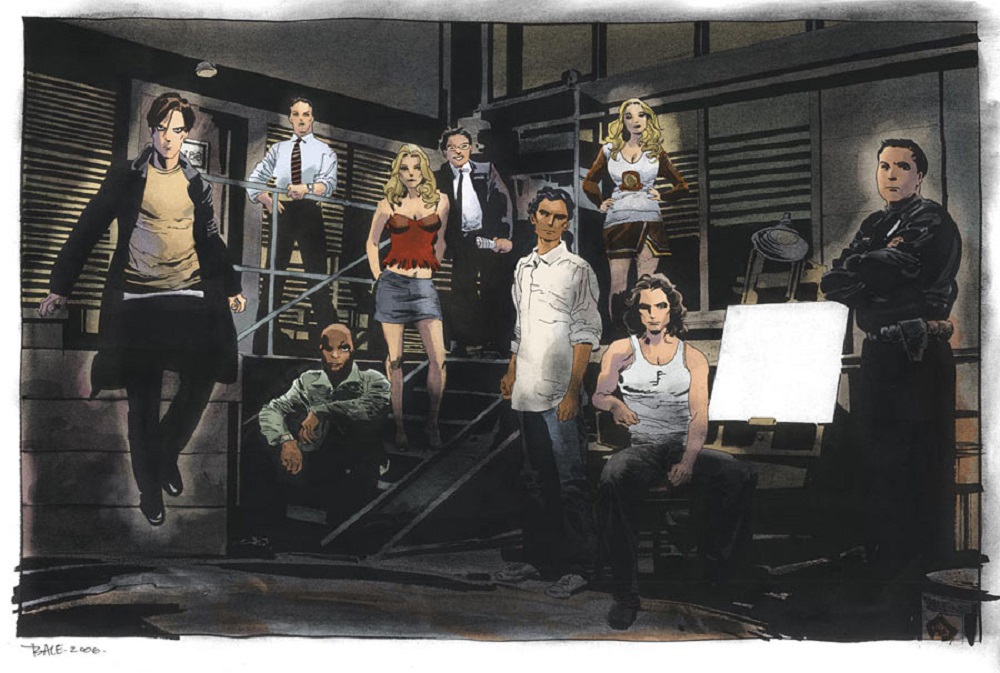 Tim also found his way back to DC that year and teamed up with writer/artist Darwyn Cooke of The New Frontier fame to produce the inaugural plots of Superman: Confidential. Then, in 2015, after lengthy delays, Captain America: White was finally completed.
Jeph Loeb and Tim Sale would team up one more time for the 25th anniversary of The Long Halloween with a brand new one-shot tied into the continuity. At this time, there has been no comment from Jeph on the passing of his longtime collaborator.
We at DC comics news send our heartfelt condolences to the Sale family during this difficult time.
We Believe in Tim Sale and, as long as we feel the suspense of the shadows of The Long Halloween, enjoy the wholesomeness of For All Seasons, and even pick up a copy of the first season of Heroes, we will always will.
Official Source – Iconic Batman Artist Tim Sale Passes Away at 66 (cbr.com)