A diverse array of Legionnaires get the spotlight – including Bouncing Boy, Dawnstar, Invisible Kid and Arm-Fall-Off-Boy – in four new images from LEGION OF SUPER-HEROES, the latest DC Universe Movie, coming to Digital, 4K Ultra HD Blu-ray Combo Pack and Blu-ray on February 7, 2023 from Warner Bros. Discovery Home Entertainment.
Welcome to the 31st century and the Legion Academy, where a new generation hones their powers with hopes of joining the Legion of Super-Heroes. Devastated by tragedy, Supergirl struggles to adjust to her new life on Earth. Taking her cousin Superman's advice, Supergirl leaves their space-time to attend the Academy. There, she quickly makes new friends, as well as a new enemy with old ties: Brainiac 5. But a nefarious plot lurks in the shadows – the mysterious group known as the Dark Circle seeks a powerful weapon held in the Academy's vault. Find out if the budding heroes can rise to the challenge in this all-new DC Universe Movie!
We have four brand new images from the film to share with fans. Enjoy!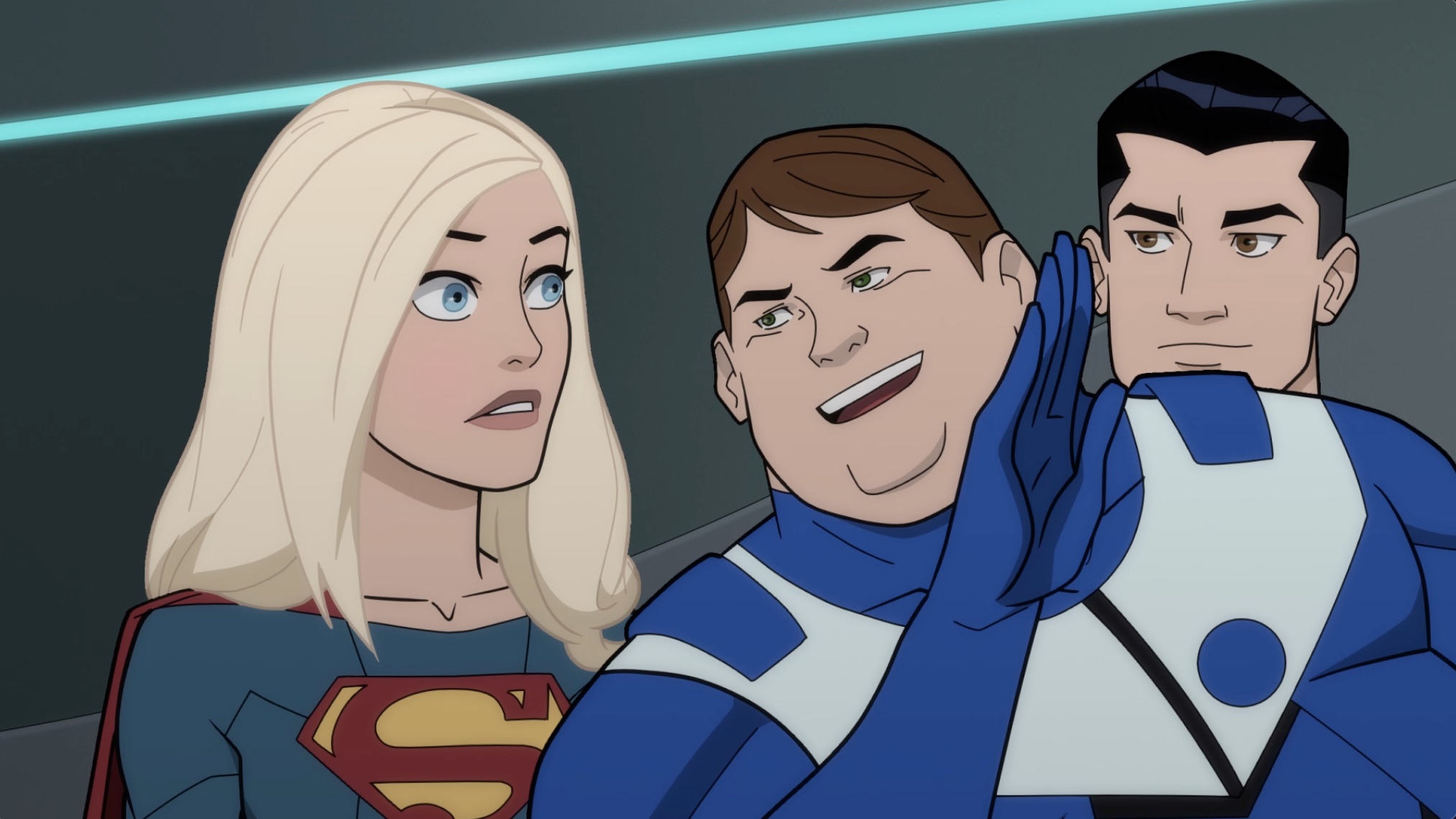 Bouncing Boy, voiced by Ely Henry (Players, Smallfoot), offers a little unsolicited insight to Supergirl, while Mon-El watches, during an early scene in Legion of Super-Heroes.
Supergirl is voiced by Meg Donnelly (American Housewife, The Winchesters), and Mon-El is voiced by Yuri Lowenthal (He-Man and the Masters of the Universe, Spider-Man).
Dawnstar activates her other-worldly powers, much to the surprise of some of her Legion colleagues, in a key scene from Legion of Super-Heroes. Voiced by Cynthia Hamidi (FBI).
Invisible Kid makes sure he's very visible to Supergirl as they have their opening introduction in Legion of Super-Heroes. Zeno Robinson (Batman and Superman: Battle of the Super Sons) voices the always entertaining Invisible Kid.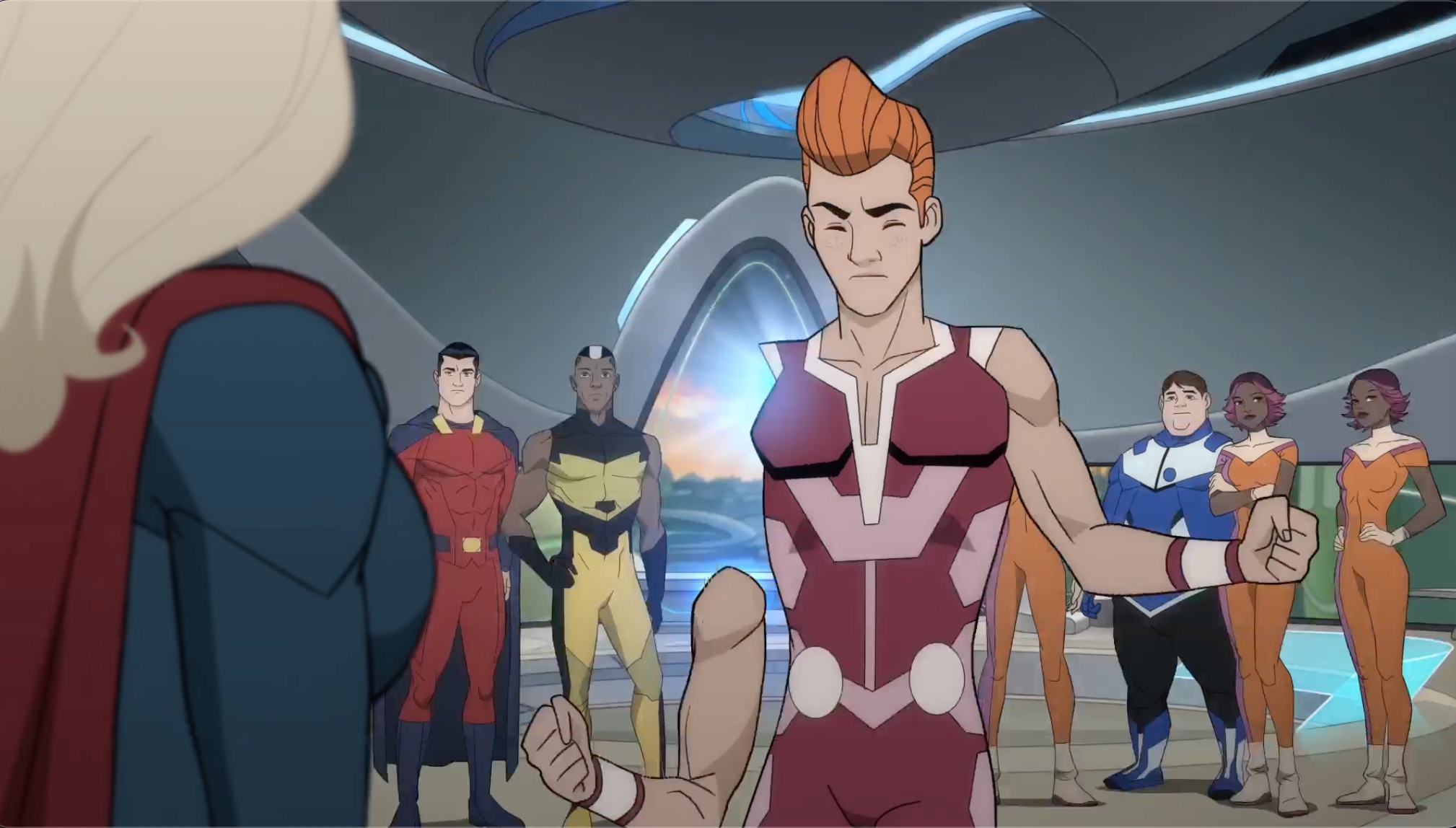 The ever-popular Arm-Fall-Off-Boy demonstrates his unique powers for Supergirl in a scene from Legion of Super-Heroes. In the distance, (from left), Mon-El, Invisible Kid, Bouncing Boy, and Triplicate Girl watch the young Legionnaire introduce himself. Arm-Fall-Off-Boy is voiced by Ben Diskin (He-Man and the Masters of the Universe, Muppet Babies, Digimon Adventure).
LEGION OF SUPER-HEROES and all related characters and elements are TM and © DC. © 2023 Warner Bros. Entertainment Inc.