Review: Superman & Lois 3×03 – "In Cold Blood"
[Editor's note: This review may contain spoilers!]
Director: Gregory Smith
Writers: Jai Jamison
Cast: Tyler Hoechlin, Elizabeth Tulloch, Alex Garfin, Michael Bishop, Tayler Buck, Wolé Parks, Inde Navarrette, Sofia Hasmik, Erik Valdez
Reviewed By: Steven Brown
Summary
Clark attempts to help Lois get through her first round of chemotherapy, with disastrous results; Lois and Chrissy pursue a new lead in the Mannheim investigation against Clark's wishes; Jonathan, Jordan, and Nat's attempt at a kind gesture is complicated by an unexpected obstacle; Lana, Sarah, and Kyle adjust to their own new normal.
Positives
Superman & Lois 3×03 deals with Lois' breast cancer in a completely realistic way, even though it's based in a comic book world. Her first round of chemotherapy doesn't exactly go as planned, and Clark isn't too happy about it. As someone who has dealt with family suffering from cancer, it was great to see these characters, even with their abilities, having to deal with a disease in such a supportive way. You actually feel invested in not just Lois and Clark, but their family as a whole as they deal with this disease.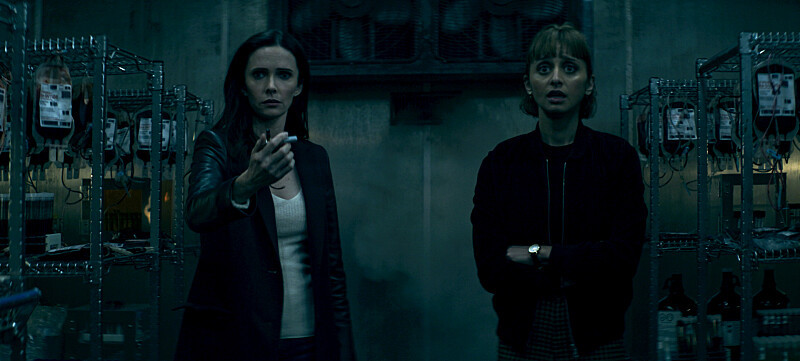 Negatives
I have no complaints about this episode. It was superbly done.
Verdict
Superman & Lois 3×03 was a great episode that shows us how determined, and how stubborn, Lois Lane can actually be. The family, as a whole, is handling this disease in different ways, and I'm eager to see how Lois continues to pursue Bruno Manheim, while she continues to fight this. Superman will be needed by his family now more than ever, and I believe the twins will need to step up as well to help both parents protect the world–and themselves.
Score: 5/5