Review: Batgirls #18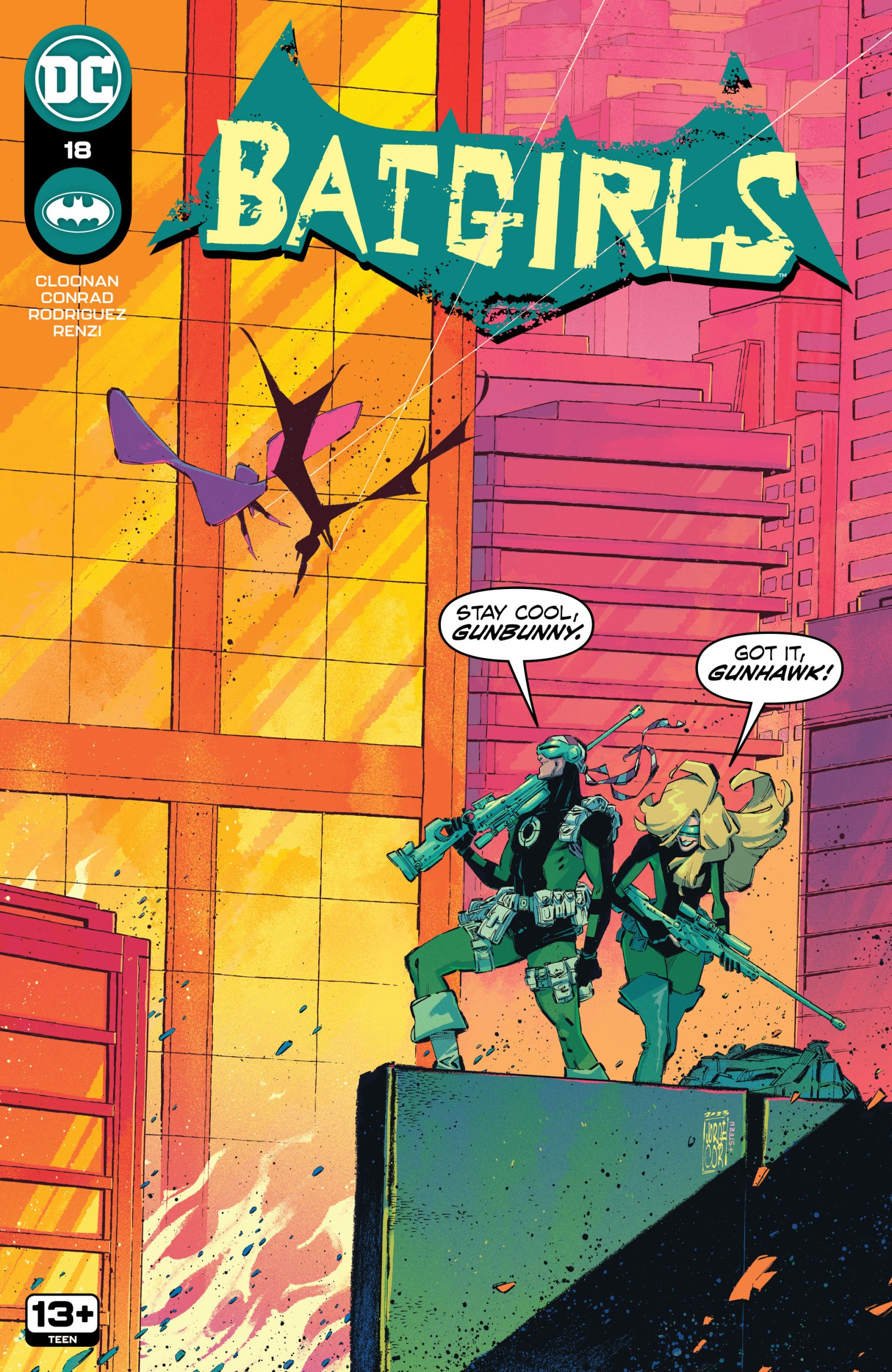 [Editor's Note: This review may contain spoilers]

Writers: Becky Cloonan and Michael W. Conrad
Art: Robbi Rodriguez
Colors: Rico Renzi
Letters: Becca Carey

Reviewed by: Matthew B. Lloyd
Summary
After last issue's events of the Aparo Park Shooter, the Batgirls are compelled to step away…?  It's a surprising choice, but what's really going on?
Positives
It's great to see the Batgirls trying to solve a mystery.  and a pretty difficult one at that.  Plus, we get to see how the Bat-family relies on one another.  It's small details that elevate books, and it's Batman's approval of the Batgirls that reveals the underlying truth of the relationships in the Bat-family.  It's a short quick scene, but it has the element of reality and connects the reader with one's own feeling of inadequacies or lack of confidence.  It brings out the human quality in the characters that last long beyond the "villain of the month."  Robbi Rodriguez has some striking images, especially Barbara Gordon in the first few pages.
The plot in Batgirls #18 is quite strong, as well.  It's not just the mystery aspect, but the interesting way the plot serpentines around.  The concept sets the Batgirls against the Gotham PD and as a reader you just aren't sure what the right approach is.  What's particularly wonderful is the end of the issue when the citizens of The Hill rally around the Batgirls.  There's certainly a lot of potential in exploring a population and its resident costumed guardians.  It's not clear how far this will be developed in upcoming issues, but Batgirls #18 is an infusion of emotions that ignites the concept.  A major player in this aspect of the story is Grace O'Halloran who's quietly gone through quite an emotional and personal journey throughout the life of this series.  Has she found her true purpose finally?
Negatives 
There's no obvious negative to this issue, but knowing that the last issue of this series is coming soon, it does cast a tinge of sadness over the events.  Sure, these characters aren't going to die or be decommissioned, but it's unlikely that whatever comes next will treat them in the same way that focuses on their friendship and camaraderie.   
Verdict
Batgirls #18 is an interesting issue with a fun plot that provides an interesting idea for the relationship between the citizens of the Hill and the Batgirls.  There's really strong images as well and the issue leans into its strengths of relationship and characterization even down to the small details.