Review: Wonder Woman #799

[Editor's Note: This review may contain spoilers]

Writers: Michael W. Conrad and Becky Cloonan
Art: Alitha Martinez, Mark Morales, Meghan Hetrick, Juan Ferreyra , Terry Dodson, Rachel Dodson and Paulina Ganucheau
Colors: Tamra Bonvillain, Terry Dodson and Juan Ferreyra
Letters: Pat Brosseau

Reviewed by: Matthew B. Lloyd
Summary
In the tradition of "What Ever Happened to the Man of Tomorrow?" and "What Ever Happened to the Caped Crusader?" Wonder Woman's friends and allies share what Diana means to them in chapter one of "What Ever Happened to the Warrior of Truth?"
Positives
This issue is a lot of fun.  We not only get to see what Diana means to Etta, Steve, Sigfried and the Amazons, but there's some creativity in the presentation as we get to see it in a different lens.  It's not a simple history, but the story revisits Golden Age looks for Etta Candy and the Cheetah as well as a scene with Steve and Diana in a World War II setting.  The device that allows this to play out is clever and the whole idea continues to play on the themes that Cloonan and Conrad have been working with on the entirety of their run.  It's an extra bonus for readers that know their comic book history.
There's a team of artists on this book that bring different looks to different parts of the story.  These looks allow each artist to give their own stamp on their part, but also add something unique about their section.  Etta Candy and the Holliday Girls are dressed just like the original Golden Age versions and they have picnic with  Wonder Woman in a costume that is clearly one of her Golden Age designs.  This sequence also puts Barbara Minerva in Priscilla Rich, the Golden Age Cheetah's costume.  Additionally, Paulina Ganuacheau, who's been a big part of this run with her art in the second feature, "The Adventures of Young Diana" is included as she illustrates the sequence on Themiscyra.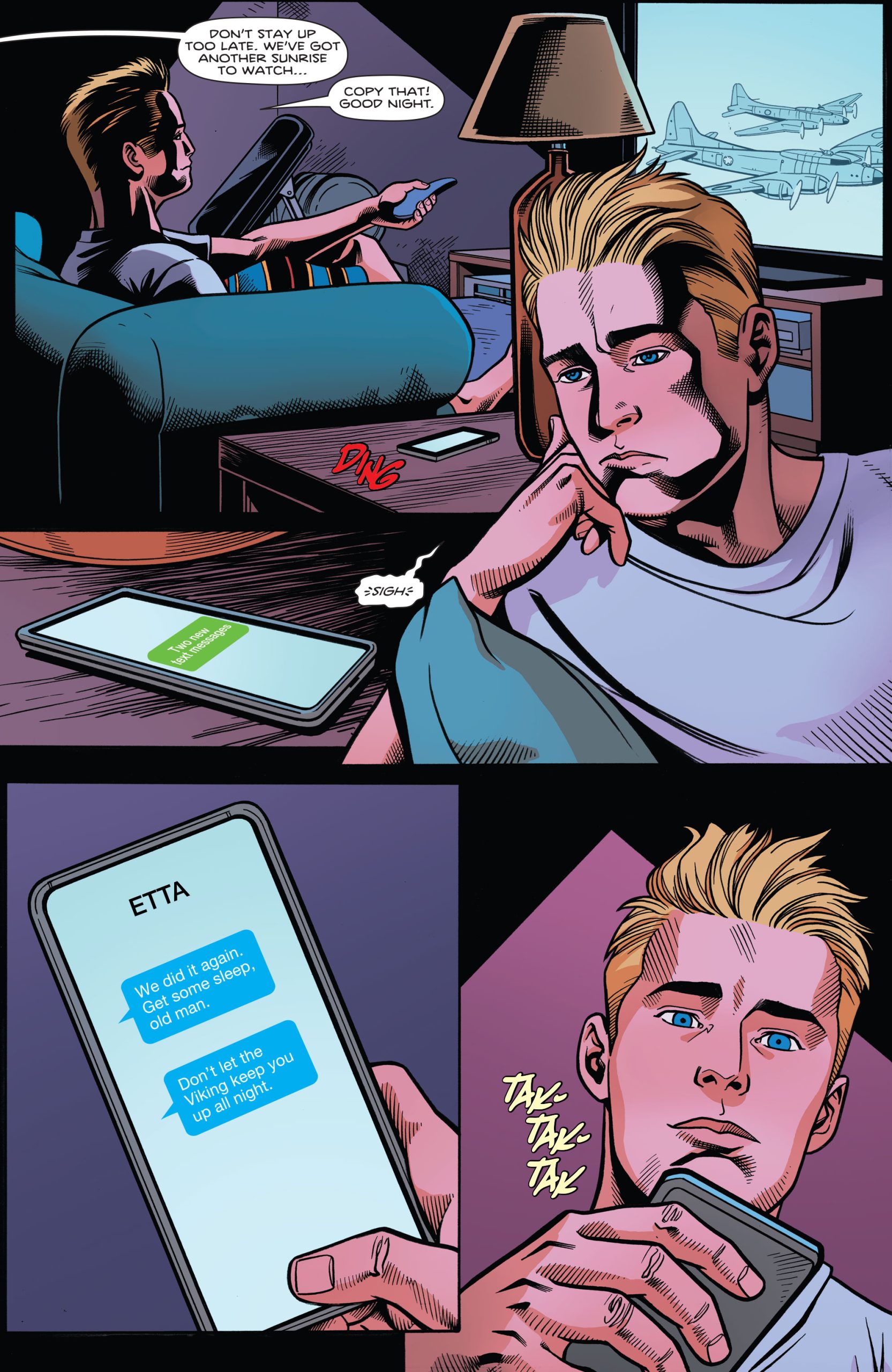 The end is a bit of a surprise…and it's an effective cliffhanger for the finale in Wonder Woman #800.  It's a nice homage to "What Ever Happened to the Man of Tomorrow?" which ends it's first half on a similar thematic note.
Negatives
I think it's fair to say that the elephant in the room is the creative team change coming after issue #800 with the new #1 issue (Legacy #801).  Will what comes next be as drastic a change as the one that "What Ever Happened to the Man of Tomorrow?" preceded?  The subsequent post-Crisis Superman was very well received and many of the changes wrought by John Byrne and crew have become critical to the modern understanding of Superman.  One will remember that George Perez worked a similar revision of Diana at the same time.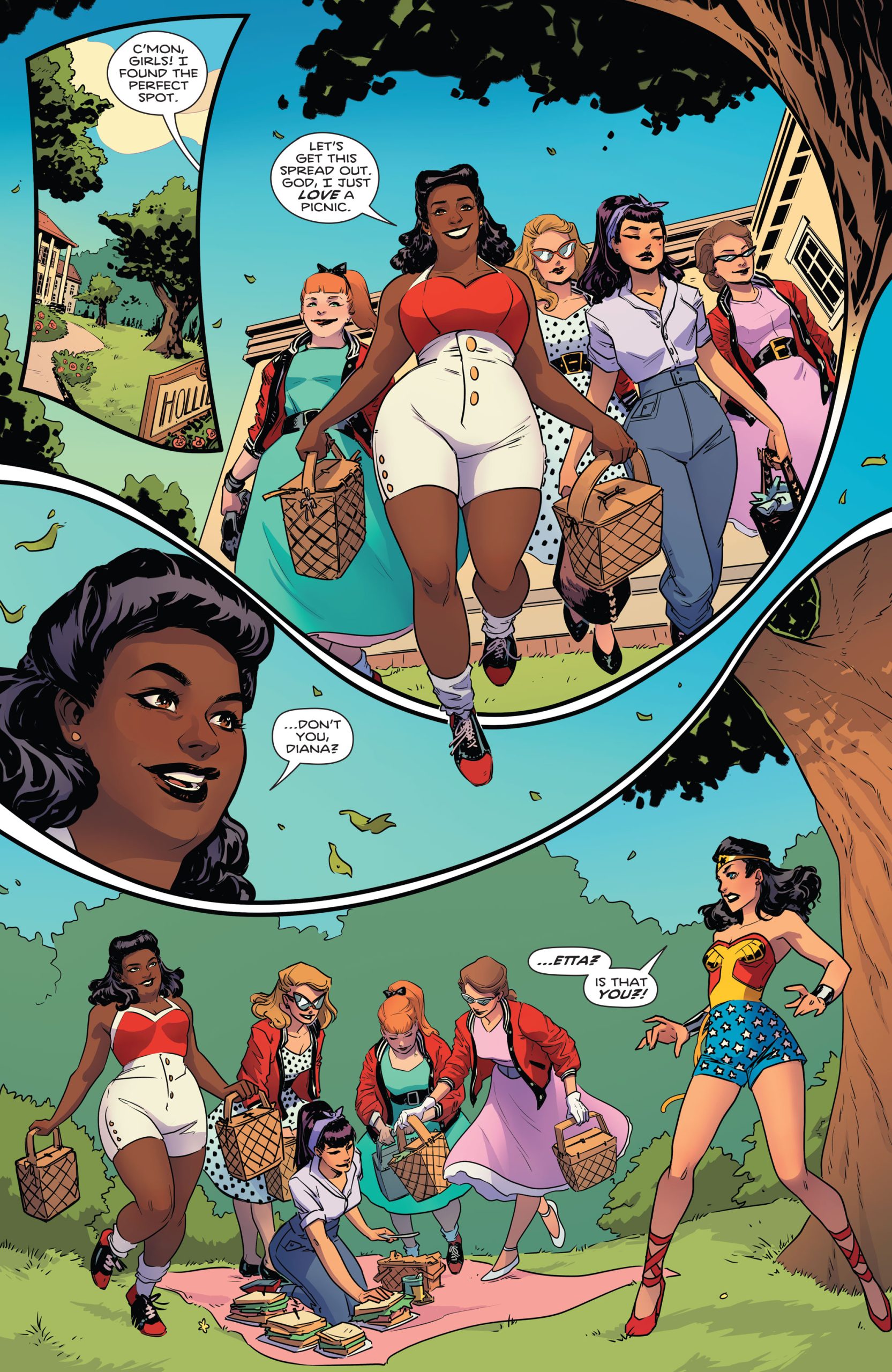 Verdict
Wonder Woman #799 allows the reader to reflect on not only what Diana means to her friends and allies, but also what Wonder Woman means to the reader.  It's a lovely touch that works so well because Cloonan and Conrad understand the core themes that are part of the character, those that have been there since the beginning and those that have been added on and BECOME a part of the character over the years.  However, the use of Golden Age motifs allows for a particular kind of nostalgia and as the reader hits the final page revealing the title, it all makes sense as chapter one really does echo the tone and theme of Alan Moore's classic, "What Ever Happened to the Man of Tomorrow?"