Review: Superman & Lois 3×08 – "Guess Who's Coming To Dinner"
[Editor's note: This review may contain spoilers!]
Directed by: Gregory Smith
Written by: Aaron Helbing
Starring: Tyler Hoechlin, Elizabeth Tulloch, Alex Garfin, Michael Bishop, Erik Valdez, Wolé Parks, Inde Navarrette, Tayler Buck, Sofia Hasmik, Chad L. Coleman, Dylan Walsh, Emmanuelle Chriqui
Reviewed By: Steven Brown
Summary
Superman & Lois 3×08: Clark and Chrissy try to pique Lois' interest in investigating Bruno, while Jordan inadvertently threatens Jon's standing with the fire department.
Positives
With the revelation of Bruno and Peia being married, Clark seeks to bring this into the light with the ties to murders that have been revealed. Chrissy seems eager along with Clark, however, Lois refuses. I believe her friendship with Peia is definitely playing a role here, along with also dealing with her chemotherapy.
Things for the Manheims don't get any better in this episode when it's revealed that Matteo is the son of Bruno and Peia. Natalie's first date is turned into a disaster when she sees her father beaten bloody by the crime lord. Matteo is left shocked by the reveal of his parent's true nature, and I'm eager to see how this leaves him in the next episode and what happens to him and Natalie's relationship next.
Negatives
I absolutely hated that Jon and Jordan had such an intense argument in this episode, but at the same time, I felt like it was needed. With Jon now volunteering at the Smallville fire department, it seems that both the boys are in the hero family business. But the two soon clash when Jordan saves someone, and Jon gets disciplined by the chief, Kyle Cushing, because of it. The brothers have a pretty harsh exchange of words, with Jordan being the most brutal. I really hope Jon doesn't start to come off as jealous of Jordan in future episodes because I love the addition of him being a firefighter. It's great that he's found something outside of football that he's passionate about.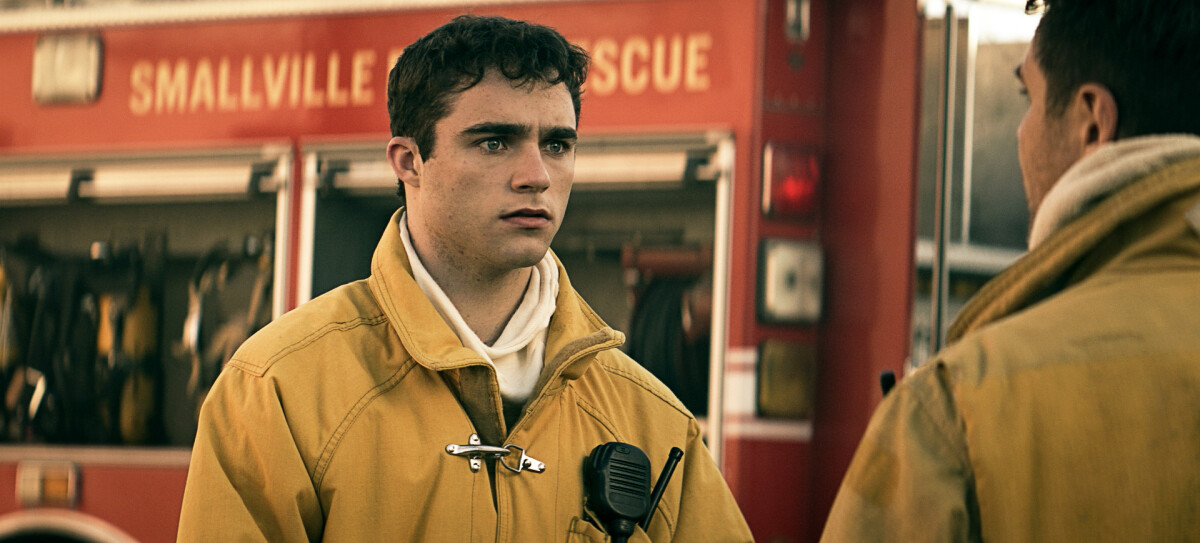 Verdict
Superman & Lois 3×08 was a great episode and I'm eager to see how the next one goes. I have a feeling that everyone's loyalties and relationships will be tested. Personally, I'm watching for Matteo and Natalie's story. Natalie has been through so much since the first season that it was good seeing her get some normalcy in her life. Now that's changed and I'm wanting to see how she'll deal with it — and how it'll effect her relationship with her Dad, John Henry.
Score: 4.5/5