Review: Titans #5

[Editor's Note: This review may contain spoilers]

Writer: Tom Taylor
Art: Nicola Scott
Colors: Annette Kwok
Letters: Wes Abbott

Reviewed by: Matthew B. Lloyd
Summary
What will the Titans do to make a difference in Borneo, and how will the team finally save Wally?  
Positives
There's something about the way that Nicola Scott draws Donna Troy that acknowledges her classic look from her New Teen Titans days and convinces the reader this is the same character albeit older.  Scott imbues a personality with all her faces that engage the reader and assist in conveying the emotional and character beats of the story.  There's a warmth and familiarity that comes along with it that makes Scott's work special and recognizable.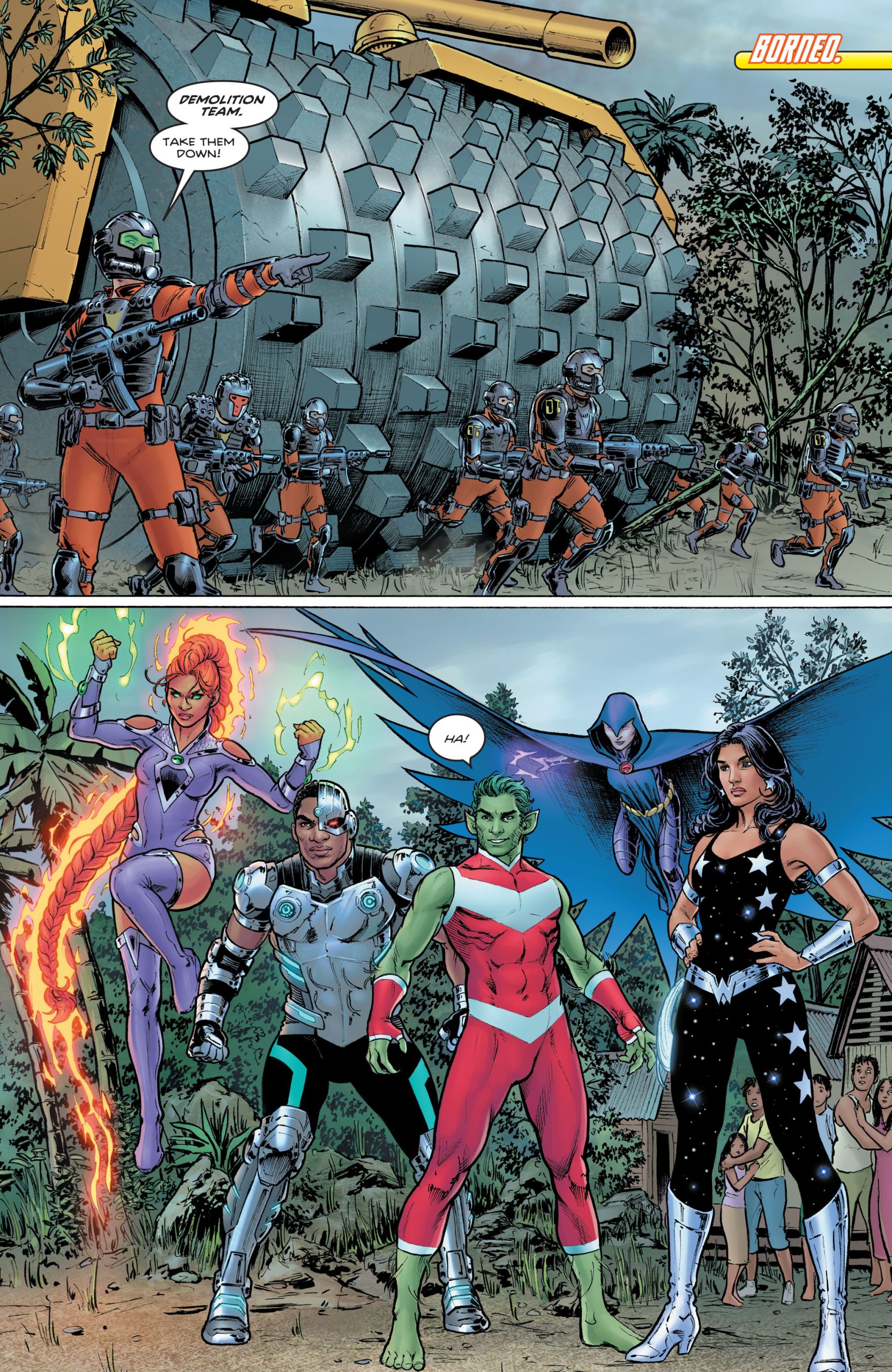 There's an interesting idea at work in Titans that progresses in Titans #5.  Just how would super-heroes address environmental issues?  Beast Boy is a perfect choice through which to tell that story.  With Beast Boy it comes across as a character driven tale.  It makes sense that Garfield would experience an empathy and connection with the animals he connects with when he uses his powers.  Raven's description of what happens is a beautiful way to convey what he experiences.
In this new post-Dark Crisis on Infinite Earths DC Universe with the Titans as the preeminent super team it makes sense that they would recruit other members to help them in their work.  If they are attempting to find a way to make a differences ecologically, getting Swamp Thing involved is more than obvious.  Levi Kamei assists the team in Titans #5 and it's a great use of the newest avatar of the Green.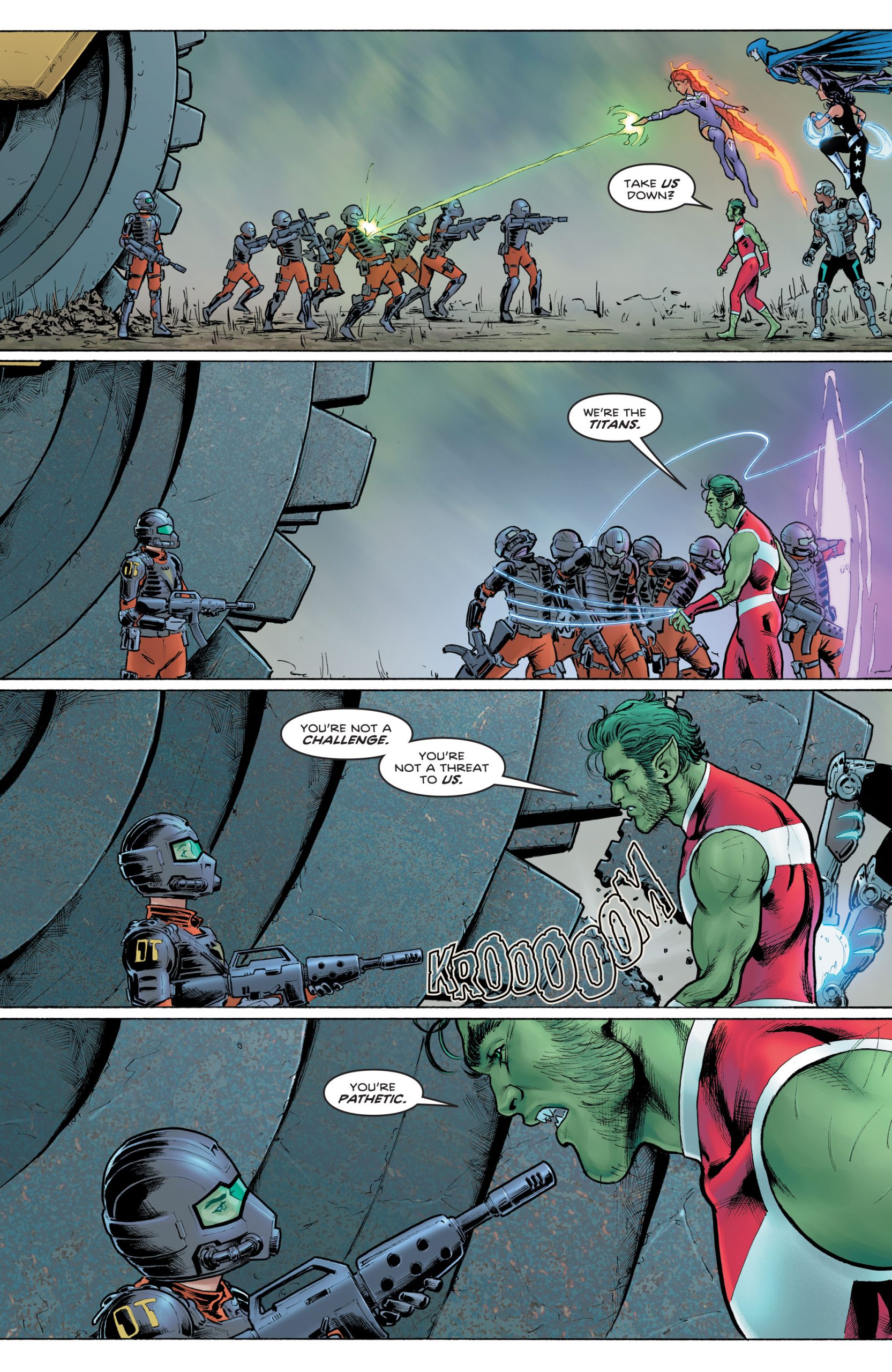 There's a surprising twist at the end of the issue that appears to open up the scope of the influence of The Church of Eternity.  Taylor is planting a lot of seeds (pun intended) and it's looks to be satisfying to see it play out.
Negatives
While it's good that Wally's fate has been sorted in Titans #5, it may have come a little too quickly.  Hopefully, the Beast World crossover will fit organically with what is going on, however at this point it seems that it will be a diversion away from the Church of Eternity storyline that has been in the background since issue #1.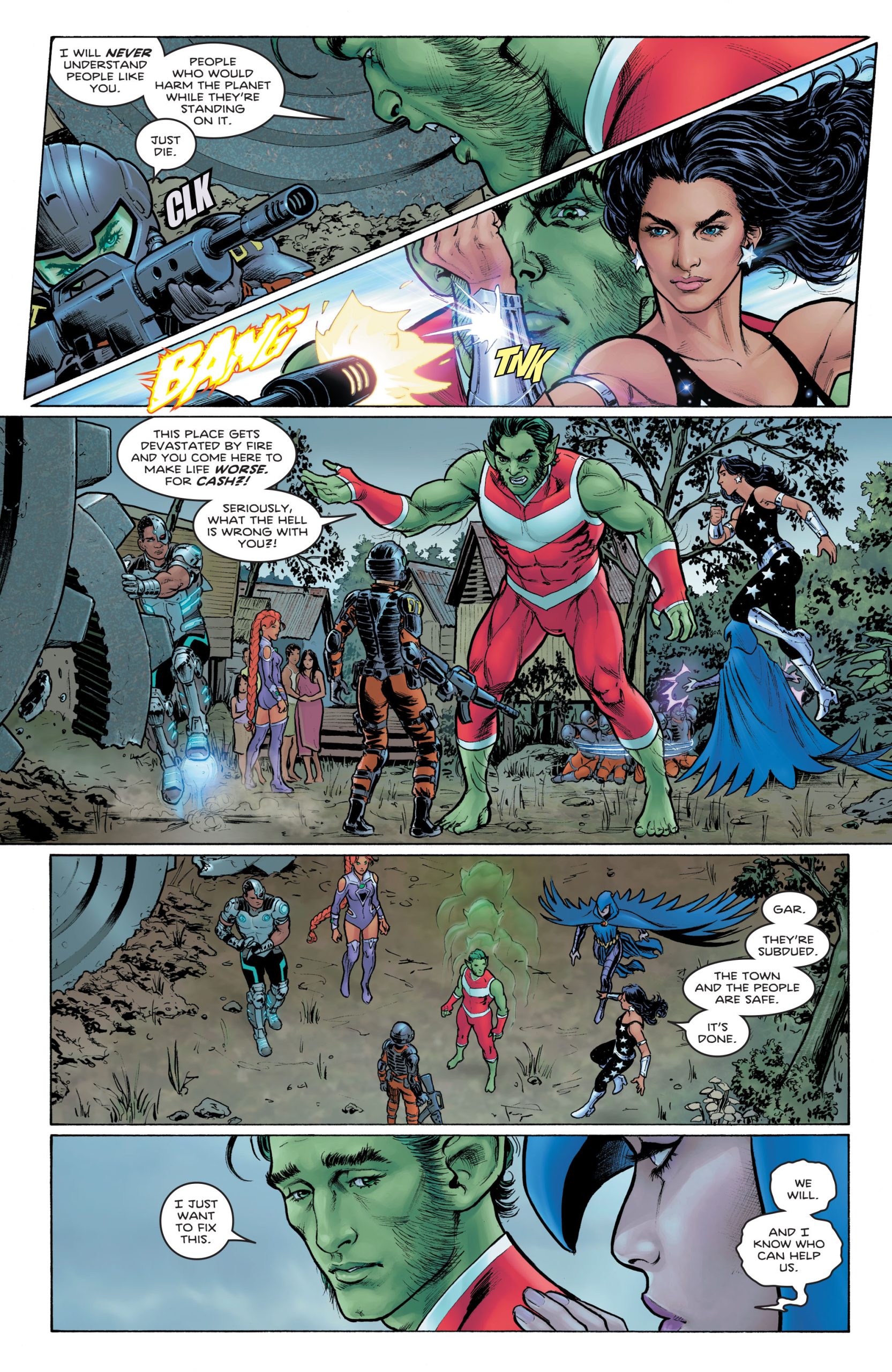 Verdict
Taylor presents a different approach to how super-heroes interact with their world.  It may not be for everyone, but comics have always reflected the world in which they are produced, and this particular aspect suggests something not only different, but pertinent in our own world.  It provides a different kind of connection as well as showing that saving the world can have a different meaning.