In San Diego Comic-Con, Hall H is where most of the greatest announcements are made and this year the anticipated Justice League film made an awesome appearance. But before the panel, a poster was revealed and it just increased the hype bar. Check out the new poster below:
As you can see, it seems that they've changed their catchphrase from "Unite the Seven" to "You Can't Save The World Alone." And to add to it, there are certain letters in the phrase which are changed into the symbols of the heroes and yes they've included Superman's "S" logo which means that he is still in the team. Also, the poster is paying homage to one of DC's legends, Alex Ross. The poster will certainly leave you breathless.
Justice League follows up the events after Batman v Superman: Dawn of Justice wherein Superman sacrificed himself by killing Doomsday. After his death, the door to Earth has been left unguarded and that's where Steppenwolf comes in to take over the world. But Batman and Wonder Woman unite certain individuals with abilities to protect their home world. They are called the Justice League.
To add to the news, a fan asked the whereabouts of the Kryptonian known as Superman. It seems he is again left out and he's not included in the group photo. One fan managed to explain the absence of the Man of Steel and it made sense that he couldn't pose with his fellow heroes.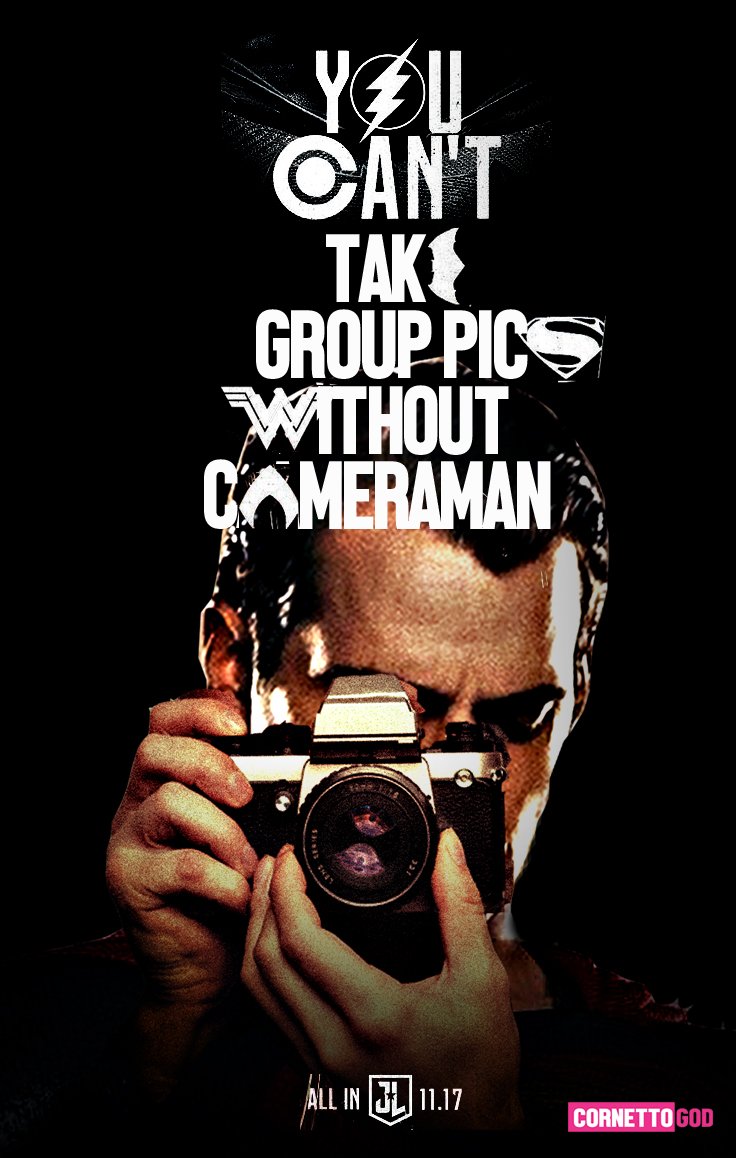 Well, that sums it up. You can't take group picture without a cameraman. But hopefully in the future, Clark could use a digital camera and a tripod and this time he can join the group photo for real.
Justice League will open in theaters on November 17, worldwide.