Over the last few years, a new technology wave has gained traction very quickly in virtual reality — augmented reality. This new technology provides a complete immersive experience, placing you at the center of your choice of entertainment. Pop Culture is no stranger to the new technology. And if you are a fan of Batman: The Animated Series, then you will be pleased to know that you can experience the legendary series through a new medium.
Mattel has recently relaunched their original View Master and turned into a VR experience. Mattel has taken the lean agile philosophy with their own product design and have borrowed elements from the Google Cardboard experience. This new product will allow you to use your own smartphone accompanied by VR technology. Fans will buy an "experience reel" which will come with different content making each experience unique. To be able to experience VR, you will need to download the appropriate app on your mobile device. This will allow you to use the experience reel.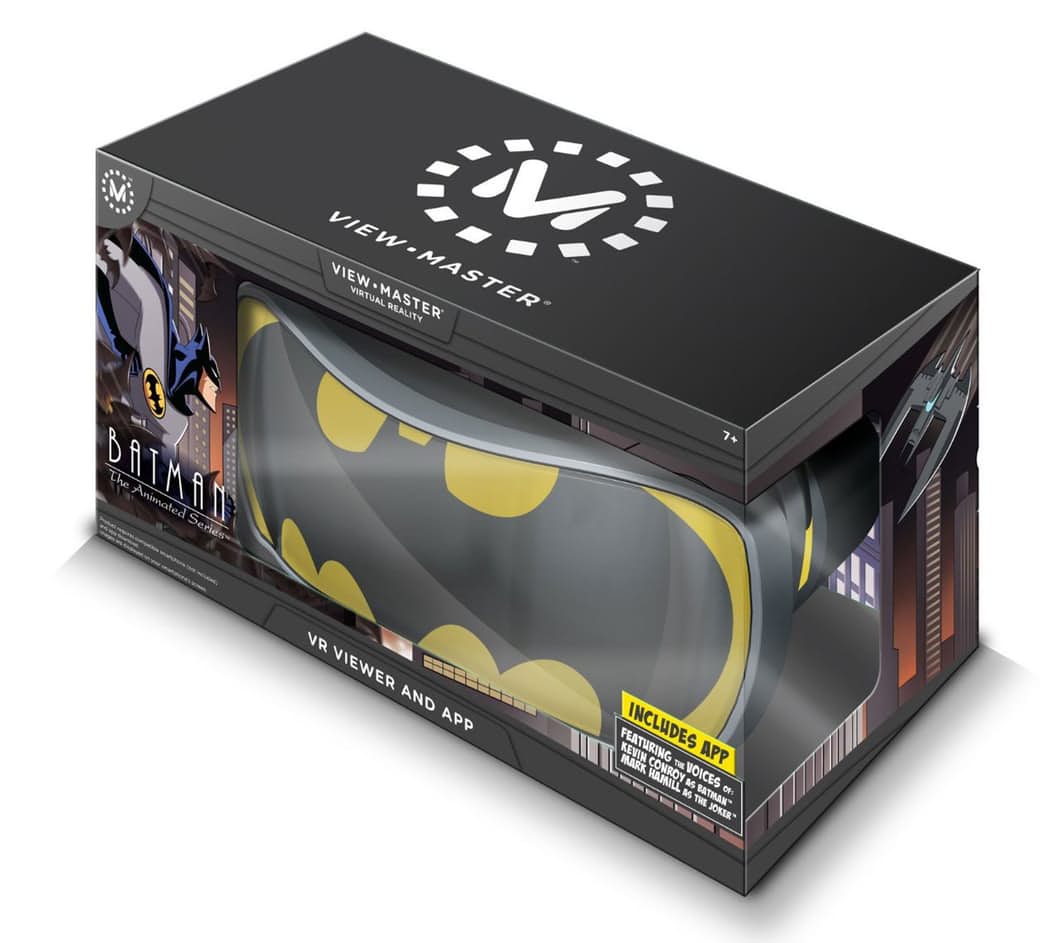 The product description reads: "Gotham City is under attack and The Joker, The Riddler, and Two-Face are carrying out devious plans to terrorize the city. Explore the Batcave, fly the legendary Batwing, and go on missions. Help Batman defeat the villains and save the city!"
Mattel wanted to ensure the experience was one of a kind, and with that they managed to secure the voices of our iconic heroes: Kevin Conroy (Batman), Mark Hamill (The Joker), Tara Strong (Batgirl), and Loren Lester (Robin).
Novemeber 15, "Batman: The Animated Series Virtual Reality Pack" will hit retail stores.
This new innovative product was a joint engagement between Warner Brothers, DC Entertainment, Mattel, and OTOY.
Tell us what you think. Add a comment below, or visit us on social media.