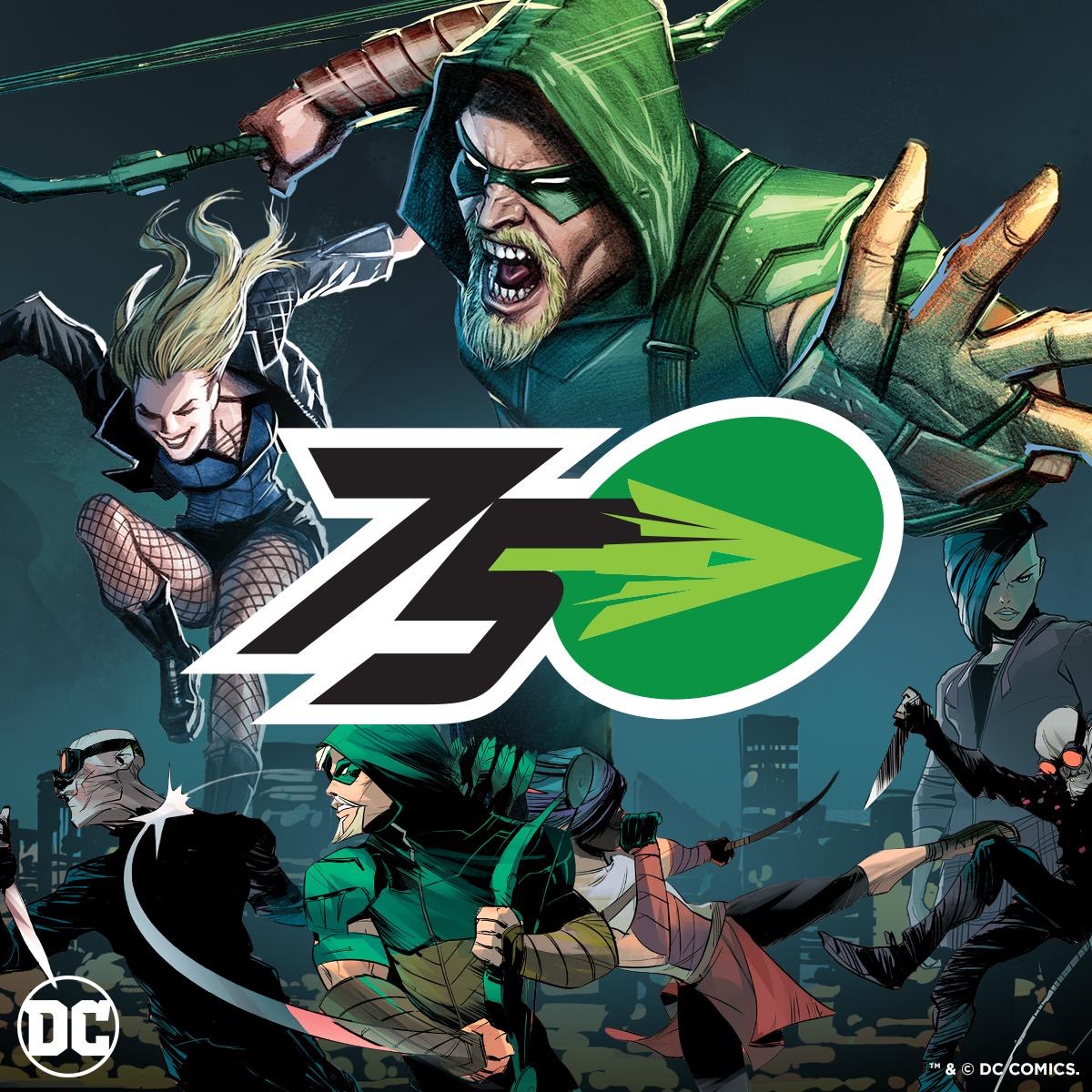 DC has just unveiled a new piece of promo art for the upcoming 75th anniversary of Green Arrow, CBR reports.
Billionaire Oliver "Ollie" Queen, aka Green Arrow, debuted in More Fun Comics #73 in November, 1941. As a collector of Native American artifacts, Queen built his fortune by lending out pieces from his massive collection of artifacts to museums. When he tried to stop thieves from burgling his collection, he took up his bow and arrow against evil-doers for the first time. He decided to continue crime fighting and help the world, and along with his sidekick, Speedy, Ollie Queen became the Green Arrow.
Today, Green Arrow has spawned a successful DC television show, several other spinoff shows and 75 years' worth of comics. To celebrate, DC released this promo image of Green Arrow in all his goateed glory, beating up bad guys and fighting for justice. Along side are other characters from the Benjamin Percy and Juan Ferreyra run on Green Arrow, including Black Canary and Shado.
DC also recently released Green Arrow: A Celebration of 75 Years, featuring a retrospective of everything Green Arrow and includes work by Jack Kirby, Mike Grell, Neal Adams, Alan Moore, Dennis O'Neil, Kevin Smith, Phil Hester, Amanda Conner, and Green Arrow creators Mort Weisinger and George Papp.