Marc Guggenheim shared via his Twitter account, the title and credits for Arrow's Season 5 12th episode.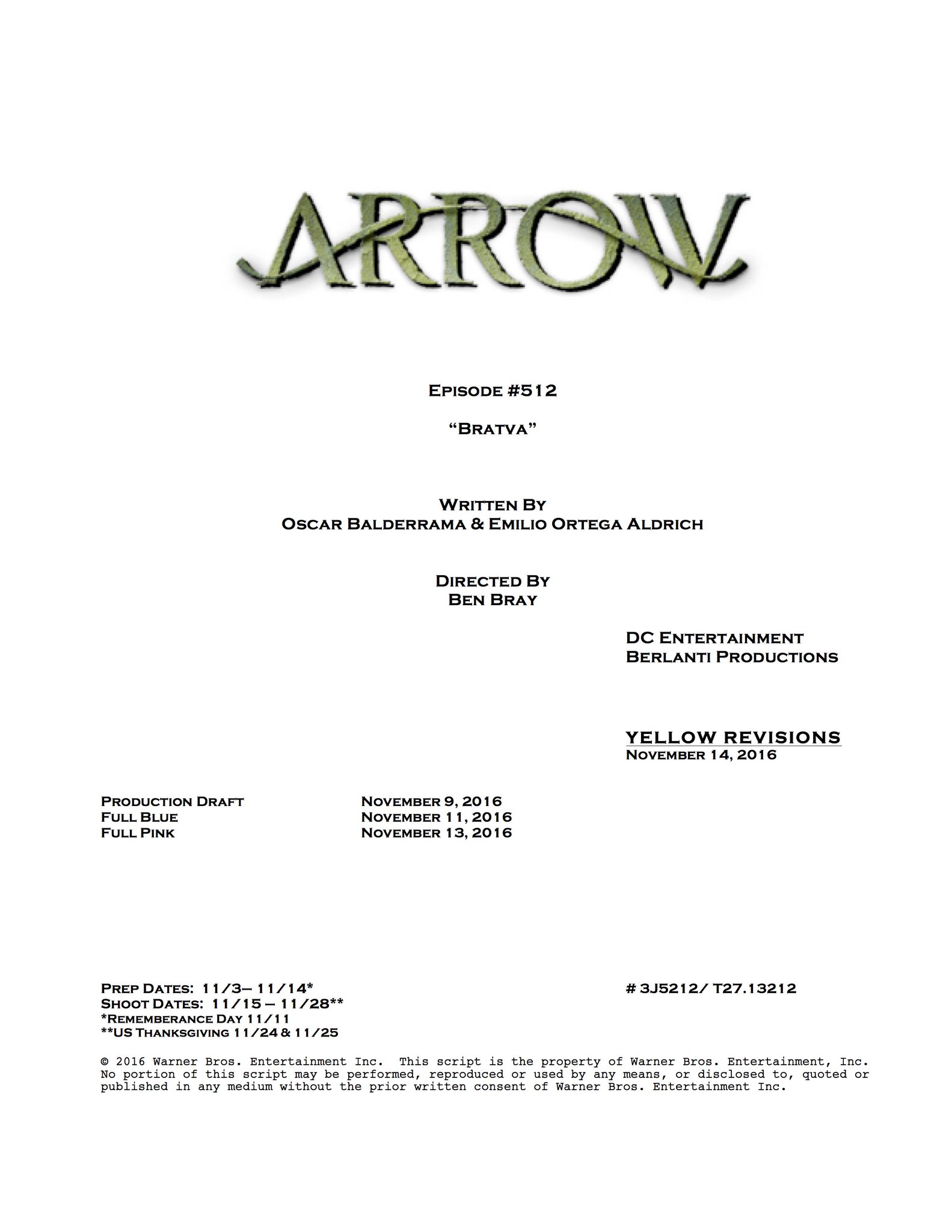 Episode 5.12 will be titled "Bratva". It will be directed by Ben Bray, and written by Oscar Balderrama and Emilio Ortega Aldrich.
What do you think of Arrow Season 5 so far? Do you like the Bratva storyline?
Let us know in the comments section below.