Marc Guggenheim shared via his Twitter account, the title and credits for DC's Legends of Tomorrow 11th episode for the second season.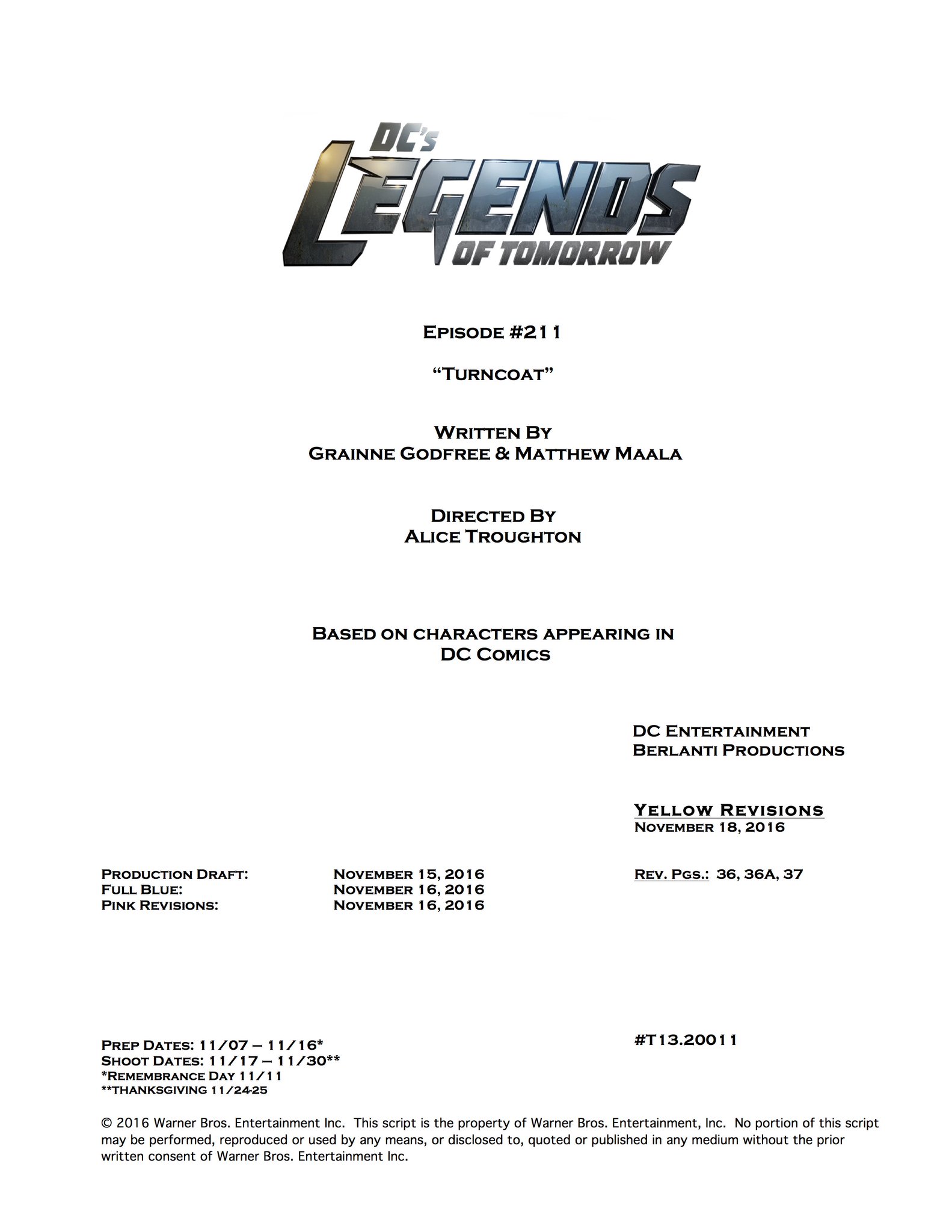 Episode 2.11 of DC's Legends of Tomorrow will be titled "Turncoat" and will be directed by Grainne Godfree and Matthew Maala, with direction by Alice Troughton.
What do you think of the Legends' updated roster so far? Do you like Reverse-Flash and the League of Doom as main antagonists?
Let us know in the comments section below.