Welcome to DC Comic News Dynamic Cosplay Presents:
Supergirl
Cosplayer: Animated Reality
DCN: What made you choose this character?
AR: Supergirl has always been my favorite superhero. I fell in love with her as a small child when I first saw The 1984 Supergirl movie. I wore a Supergirl nightgown that had a cape attached to it and would have my Dad carry me over his head to help feel like I could fly. As I got older I found myself relating more and more to her story. I was on my own at an early age and had to find my place in the world. She's a strong independent female rolemodel, why not this character?
DCN: Outside of cosplay do you have any other interest/hobbies?
AR: I have a lot of hobbies and interests, most of them are very active like running, rock climbing, and weight training, but I have been known to sit in front of the TV playing hours of video games like FFXIV as well. My main interest is dance. I've been doing ballet since I was 3 years old. I still perform on occasion, but I now I mostly teach. I also make costumes for several dance companies throughout Maryland. Cosplay got me started in costuming, but dance has given me a greater purpose for it.
DCN: How do your friends and family feel about you cosplaying? Are they supportive?
AR: They love what I do. My Mom is super proud and brags to all her friends. My fiance' actually Cosplays with me. We tend to play off of each other's strengths and help each other out.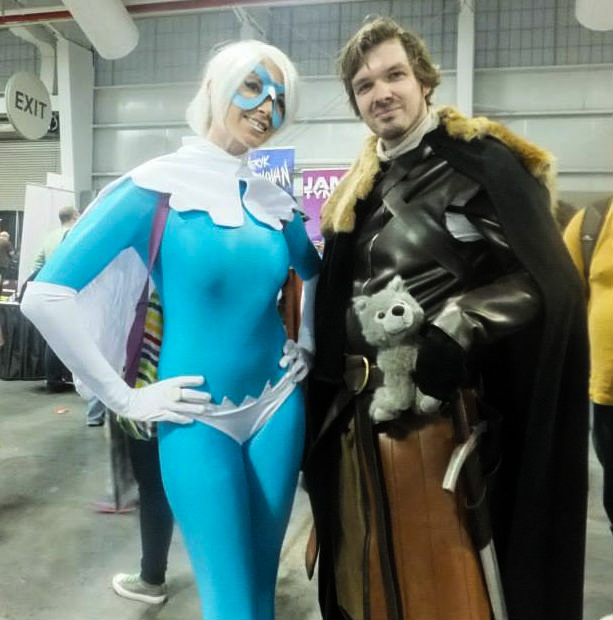 DCN: How long have you been cosplaying?
AR: I started in 2006. My first thing was completely hand sewn because I was terrified of the sewing machine.
DCN: Why do you cosplay?
AR: For me, costuming is art work for your body. I love the challenge of figuring out how to bring my favorite characters to life using different materials and techniques. I also really like being characters that children can appreciate. Seeing their eyes light up when they see their favorite character in front of them is just magical.
DCN: What was your favorite cosplay project?
AR: I think my favorite was the White Queen from Tim Burton's Alice in Wonderland. There was a lot of hand beading and fabrication (Over 200 hours) involved in making it. It was a huge challenge, but I really enjoyed it.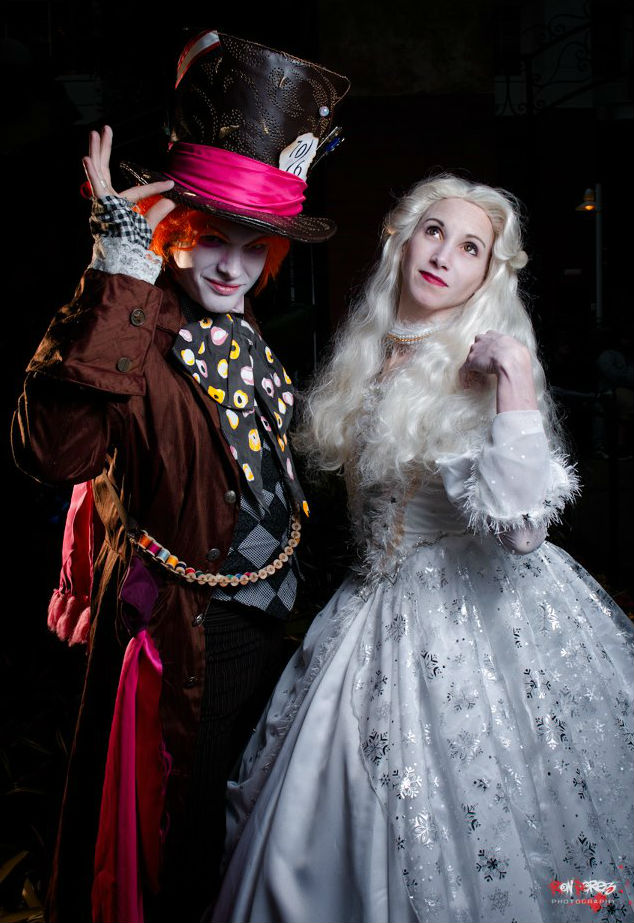 DCN: Do you have a pet peeve when it comes to cosplay?
AR: I dislike the hate generated in the community. I'm a firm believer in cosplaying for fun. I've seen too many people put down for not looking like the character, or because their construction isn't on point. As long as they enjoy what they are doing, more power to them.
DCN: Do you have any cosplays you will never do and why?
AR: I'm pretty open to all characters. I will never do something I'm not familiar with though.
DCN: Which DC character may we see next from you?
AR: I've always wanted to make a Powergirl, so that may be the next one on my list.
DCN: Do you have a favorite memory or story while cosplaying?
AR: My favorite memory was when my boyfriend and I won a trip to Hawaii for our costumes in a masquerade skit. We entered on a lark and never dreamed we would actually win. It was huge surprise and honor when we did win.
Want to see more?
Check out their Facebook page Animated Reality.
Please comment below and share.
Don't forget to like us or follow us on:
Facebook: https://www.facebook.com/dccomicsnews
Twitter: @DCComicsNews
Pinterest: http://www.pinterest.com/dccomicsnews/
Tumblr: http://dccomicsnews.tumblr.com
Instagram: @dccomicsnews