[Editor's note: This review may contain spoilers.]
Writers: Rob David and Lloyd Goldfine
Artists: Freddie E. Williams II & Jeremy Colwell
Summary
The Thundercats take on Skeletor.
Positives
The cover by Freddie E. Williams II is pretty cool. It's not as cluttered as the previous two. My eyes are naturally drawn to Skeletor who looks great. The pencils really work on this one.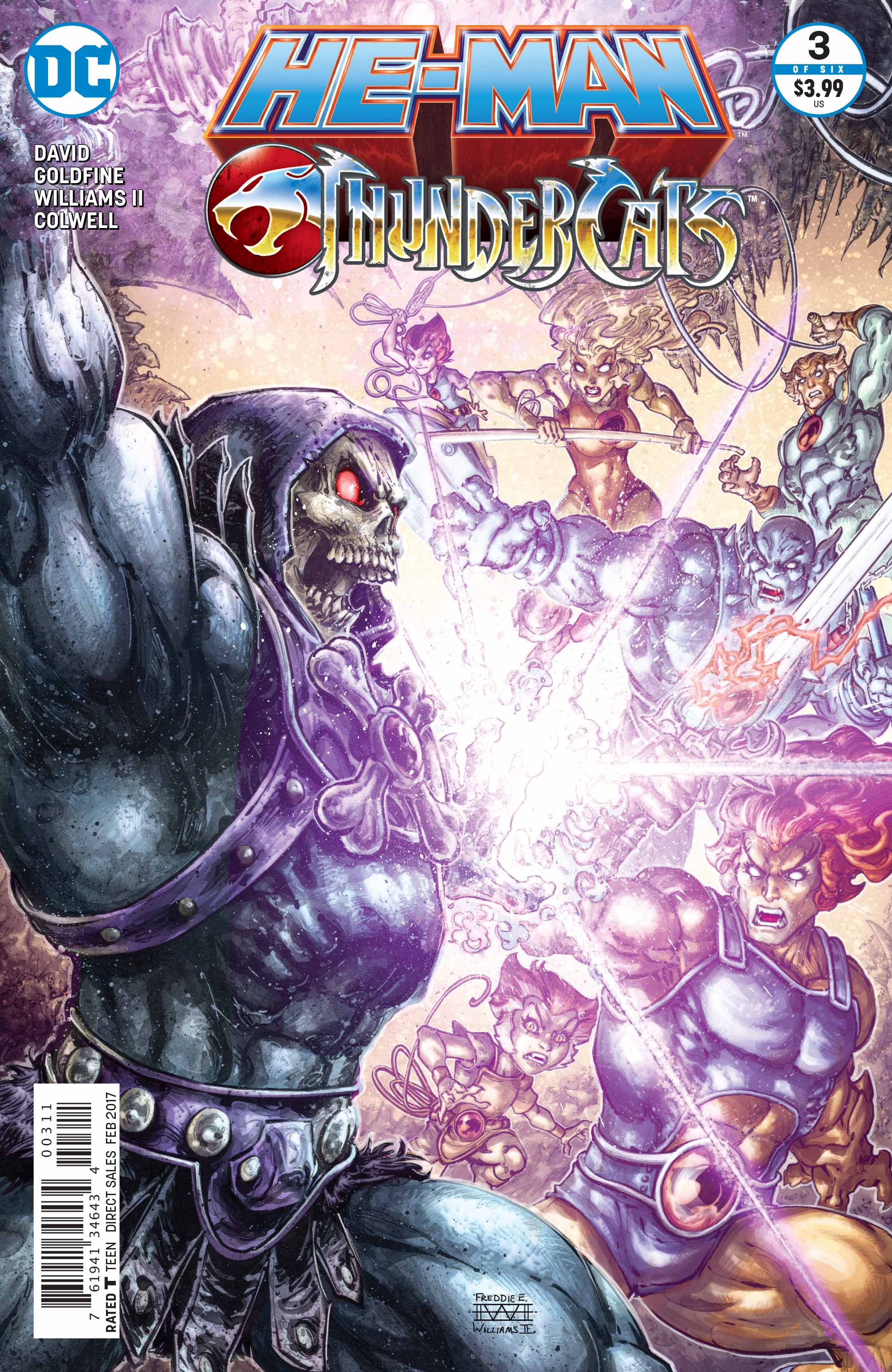 The interior art by Williams II and Jeremy Colwell works well too; Williams II draws the issue with colors by Colwell. Since the fight takes place in Skeletor's lair, there is a dark and mystical style to the art especially in the backgrounds and colors. It has an interesting look.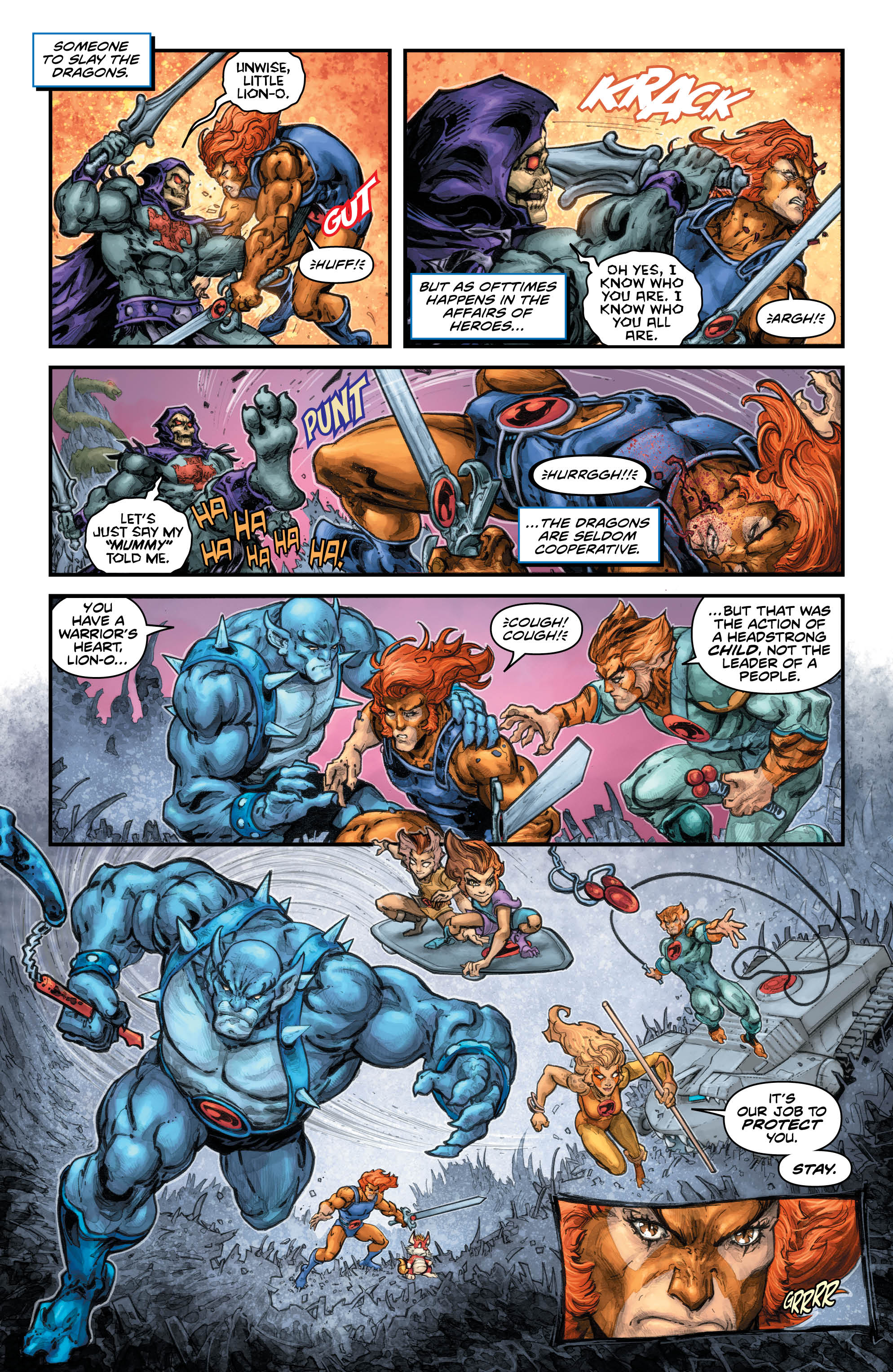 There's a lot of fun dialogue. This issue feels like the writers are having a lot more fun getting to play with these characters. Skeletor is absolutely hilarious throughout the issue but the Thundercats and get some great lines as well.
Negatives
This issue is ultimately a giant action scene. It is entertaining but not the most interesting thing in the world. The issue's appeal is getting to see the Thundercats fight Skeletor with the addition that Skeletor has the Power of Grayskull. I imagine that will be enough for some people but I need a little more especially in terms of character.
Verdict
This is the best issue so far. The art style works a lot more in this issue that it did in the previous issues and I enjoyed looking at it quite a bit. The fight is fun and filled with strong lines but there's not a lot to this outside of action until the very end.