As we anxiously await a new video and character reveal next week, Ed Boon took to his Twitter feed to tease us with a beautiful mural image art piece for Injustice 2, the next blockbuster hit from NetherRealm Studios. In the image, we see the likes of Batman, Cyborg, Robin, Wonder Woman, and probably a few others I can't see battling each other. You can also see Aquaman's trident and Wonder Woman's lasso.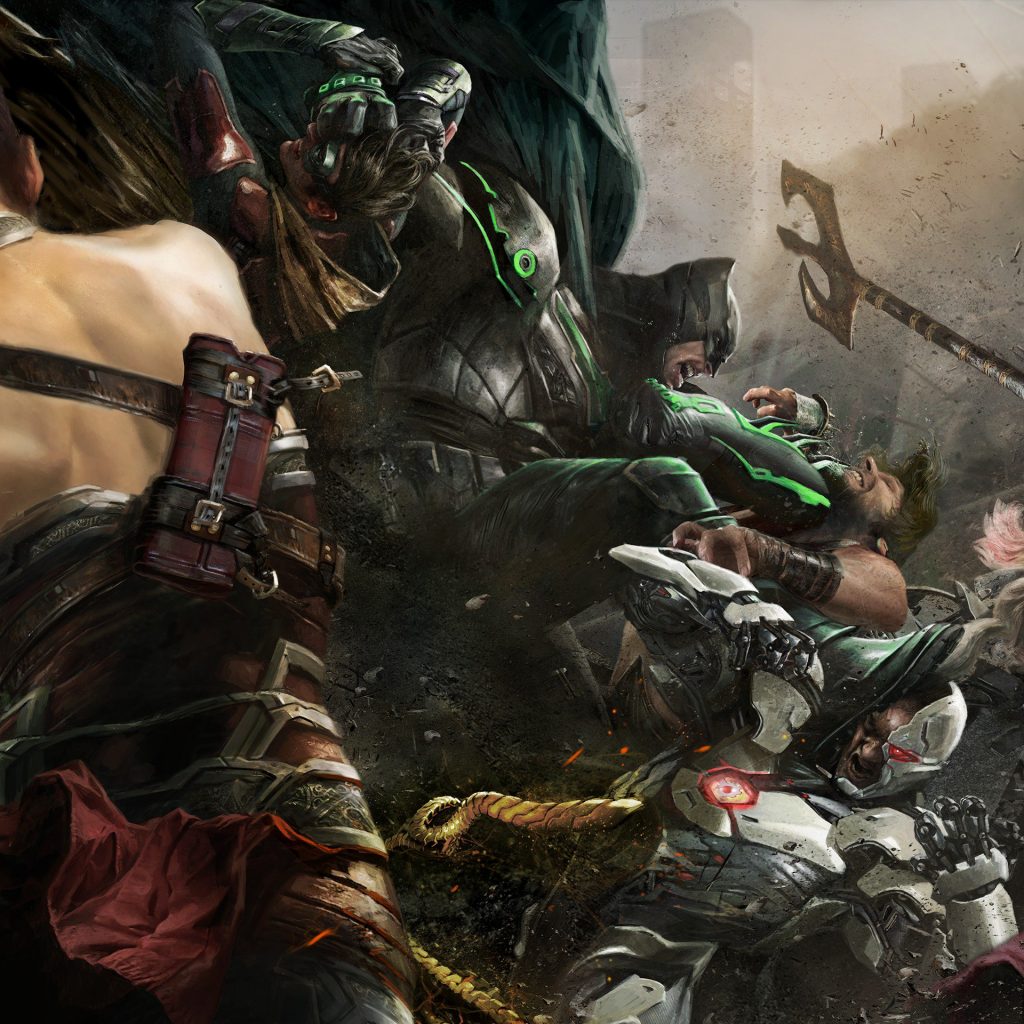 Check out the latest trailer for Injustice 2 below:
https://www.youtube.com/watch?v=vncs-pimgG8
Injustice 2 is set to release May 16, 2017 on Xbox One and PS4. You can pre-order your copy right here.