The latest DC Universe Animated Movie will be getting the Hollywood treatment at WonderCon in Anaheim this month when TEEN TITANS: THE JUDAS CONTRACT makes its debut!
The stars will meet in the arena, the Arena at the Anaheim Convention Center at WonderCon 2017 for the world premiere of the newest DC Animated Movie Teen Titans: The Judas Contract based on the titular arc which appeared in the 1984 comics by the legendary Marv Wolfman and George Pérez. The movie will be coming to Blu-ray, DVD and Digital HD released by Warner Bros. Home Entertainment. Guests will see the film in its entirety on Friday, March 31, 2017.
Taking full advantage of its captive convention audience, a tradition now given the huge numbers that attend WonderCon Anaheim with each passing year, the screening of the full-length animated adventure will be followed by a panel discussion featuring the star-studded cast of Teen Titans: Judas Contract which is directed by Sam Liu and James Tucker. This production team has an already remarkable track record with the hit animated Batman: The Killing Joke and Bad Blood.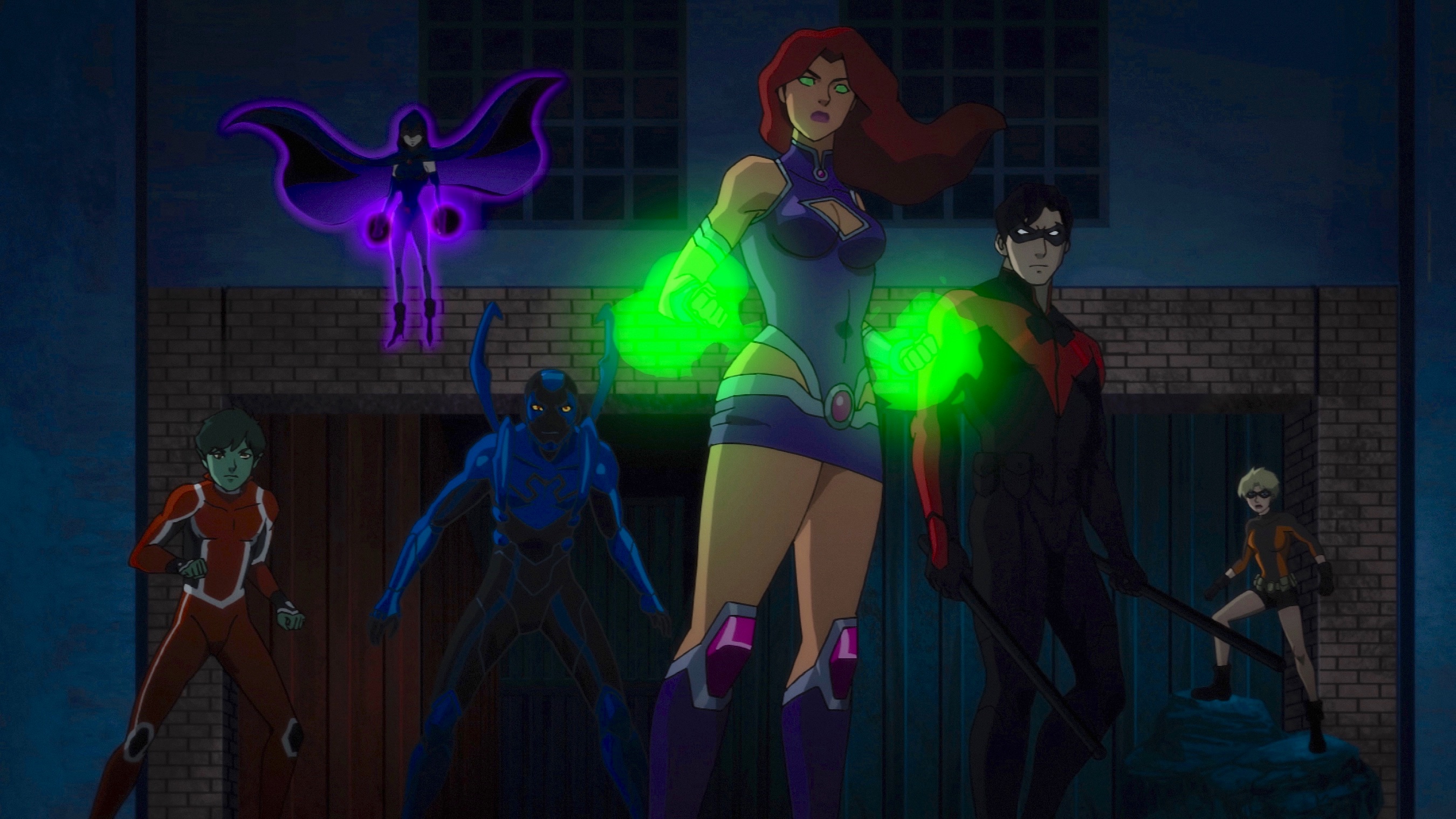 Teen Titans: Judas Contract is the latest adaptation to animation in the established continuity of DC Universe films to interpret a classic arc from the comments and will bring back the voice talents of Sean Maher (as Nightwing), Taissa Farmiga (as Raven), Brandon Son Hoo (as Beast Boy) and character designer Phil Bourassa who all participated on this feature's predecessor Teen Titans vs. Justice League.
The feature will premiere in the 4,000-seat Arena to its first audience at 6pm and will be followed by the panel discussion. Fans will also have an opportunity to meet the cast signing limited edition and exclusion mini-posters at the DC Entertainment Booth! An encore presentation of the film is on the schedule for Sunday, April 2 @ 3:15pm in the Arena, but will only present the feature length movie and will not be followed by a panel discussion.
Teen Titans: The Judas Contract will be released to the general population on Blu-ray and DVD on April 18, 2017.