[Editor's note: This review may contain spoilers.]
Writers: James Tynion IV, Marguerite Bennett
Artists: Steve Epting, Jeromy Cox
Summary
This issue begins with Kate at the Kali Corporation, she appears to be there for a meeting of some sort. Once Kate arrives at the meeting her intentions become clear, she wants to buy the Desert Rose. While speaking, she discretely plants a listening device under the table.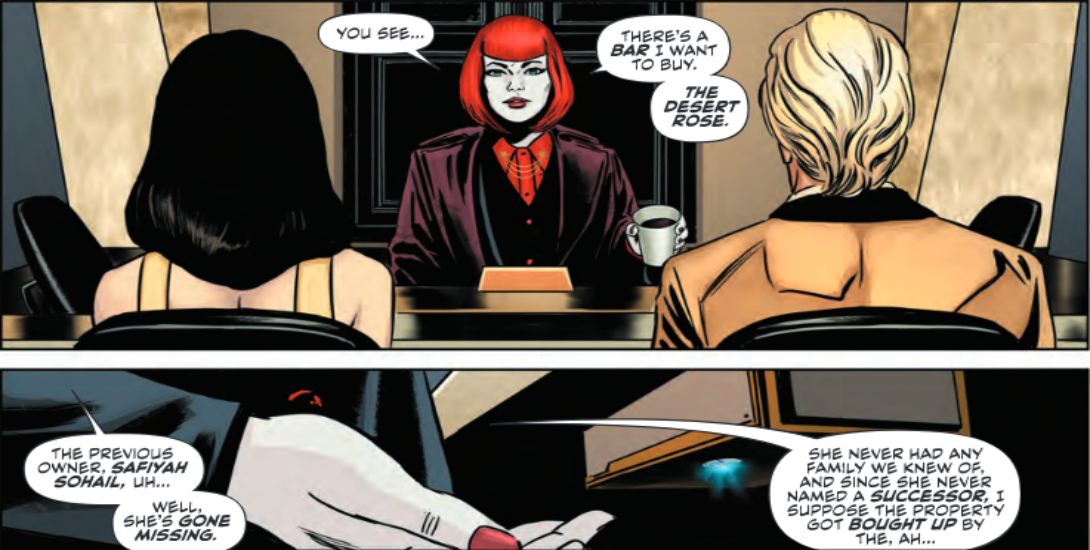 She is then informed that Safiyah passed the bar down to her heir. They referred to her as Mrs. Sohail. Kane was shocked by this, because she had no clue she was ever married. The bar was sold to the Kali Corporation by Safiyah's heir, Kate is informed.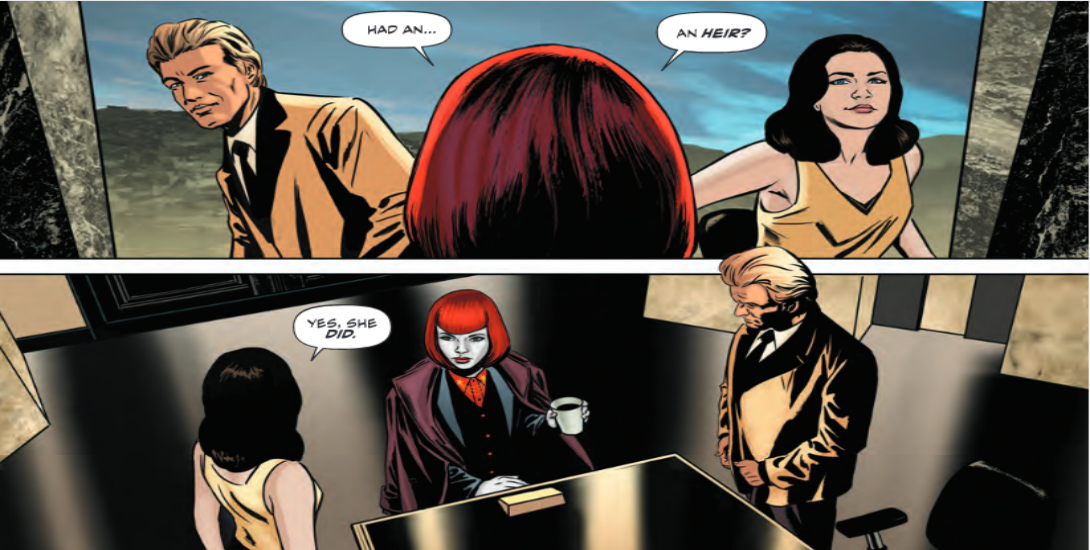 In the midst of their meeting, Pennyworth is researching. Once she finds the info she needs, she urgently tries to reach Kate. There is a bombing being planned for the island of Coryana, one large enough to erase the entire island's existence. She cannot get in touch with Kate, as the meeting has taken a turn for the worse.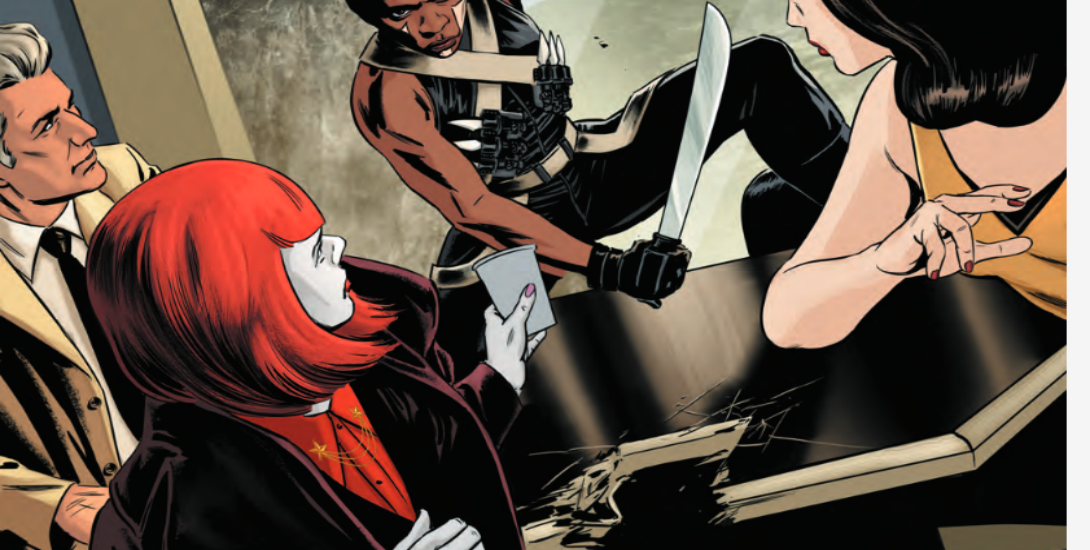 Tahani swoops in and rips Kate's device out from under the table in seconds. They begin to fight, and then Tahani escapes, as always.
Back on the island, Kate manages to get in touch with Tuxedo One. Pennyworth informs Kate of the bombings, and sends her the coordinates of the bomb sights.
While at the bomb sight, Tahani appears once more. Her and Kate get into a heated fight, it briefly appears as if Tahani is winning the battle. Unfortunately, before she knows it, she is outnumbered. Batwoman's allies are there to help. The issue ends with Kate telling Tahani, "Batman would have never helped make you."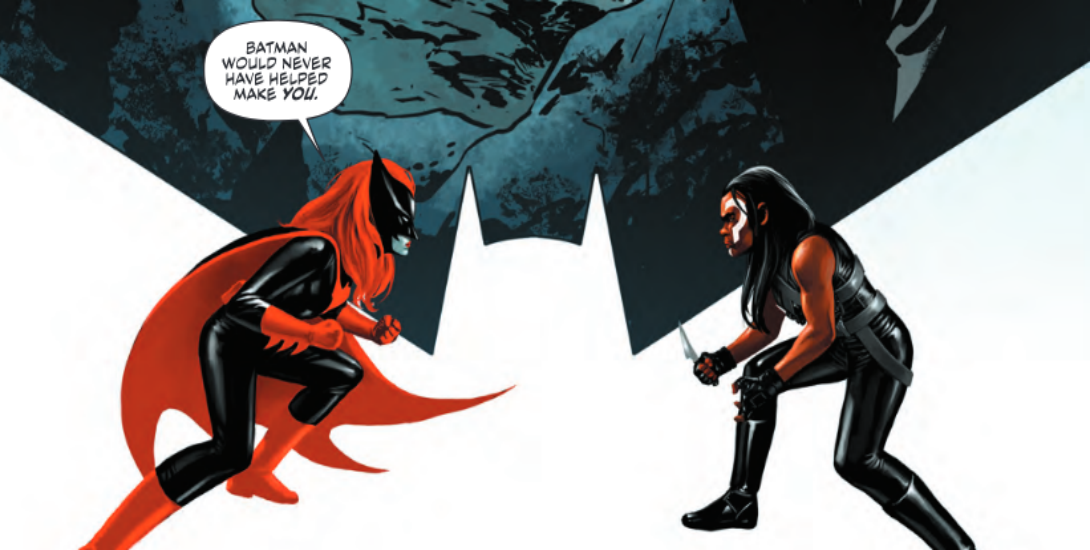 Positives
This issue was exciting overall. We get to see not one, but two fights between Batwoman and Tahani. We learn that Safiyah not only had a spouse, but an heir she gave the Island of Coryana to. We also see what The Many Arms of Death have in store for the island.
Negatives
I really don't have many negative things to say about this issue, personally. My only issue was that it felt so short compared to others. This is obviously because it was so exciting. I would have also liked to learn more about Safiyah's spouse, and her heir. I'm sure we will all know soon enough, though.
Verdict
These issues have gotten better with each installment. I've learned a lot of things about Batwoman and her relationships. As always, the art and writing was phenomenal. We can give a big thank you to Steve Epting, Jeromy Cox, James Tynion IV and Marguerite Bennett. I'm more than excited for the next issue. If you haven't already, make sure to check out the first two installments of the Batwoman Rebirth Comics.