[Editor's note: This review may contain spoilers.]
Writer: Cary Bates
Co-Plotter: Greg Weisman
Artists: Will Conrad
Summary
After taking on a new form earlier in the mini-series, Nathaniel Adam aka Captain Atom discovers he has a son. But before he has a chance to decide what to do about being a parent, his son is kidnapped by Thrane, a hired assassin. Thrane, now going by the name Ultramax, has been eliminating all his past clients in an effort to find the one that betrayed him.  Thrane offers to trade Captain Atom's son for General Eiling, whom he believes is the traitor.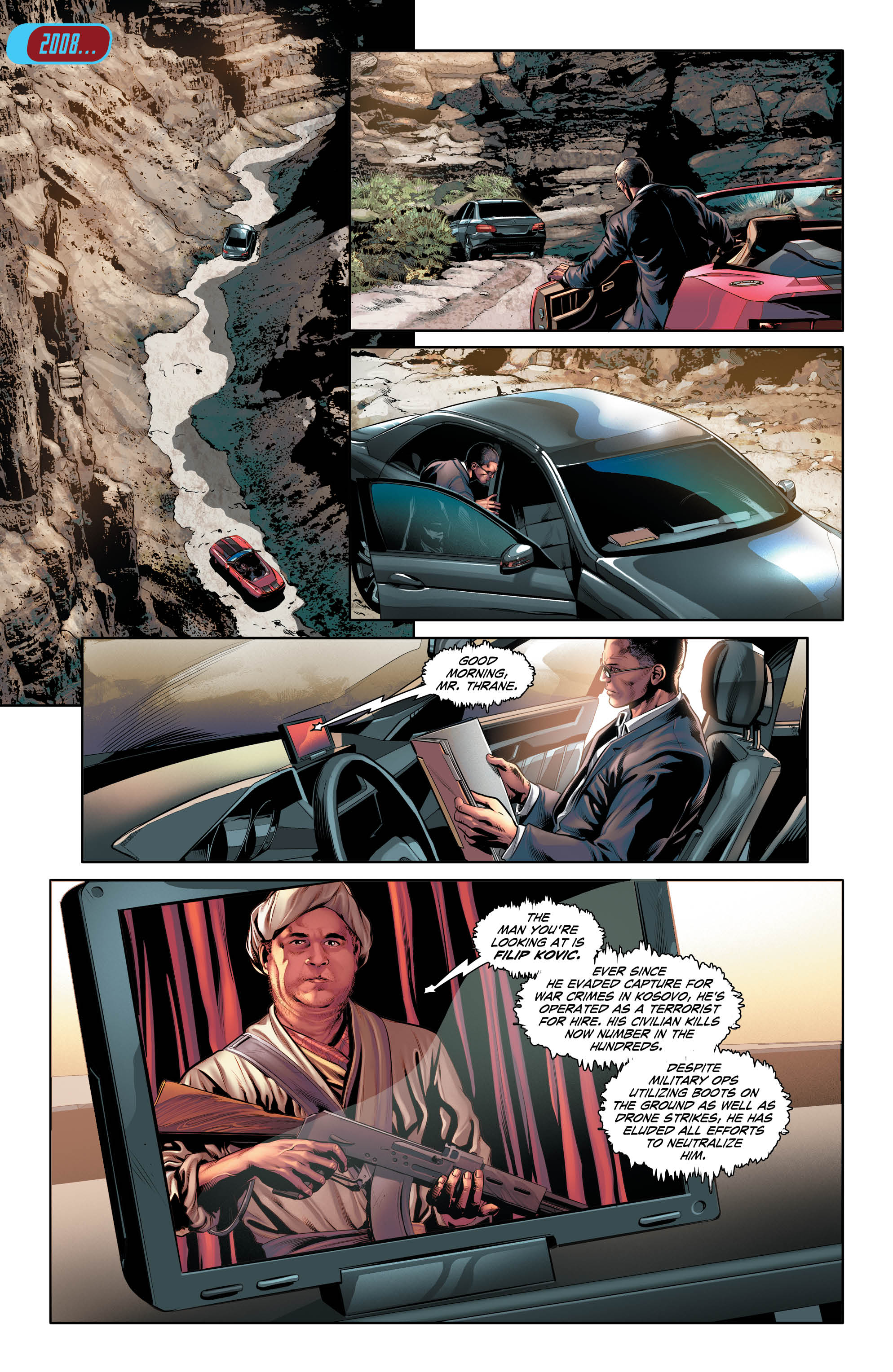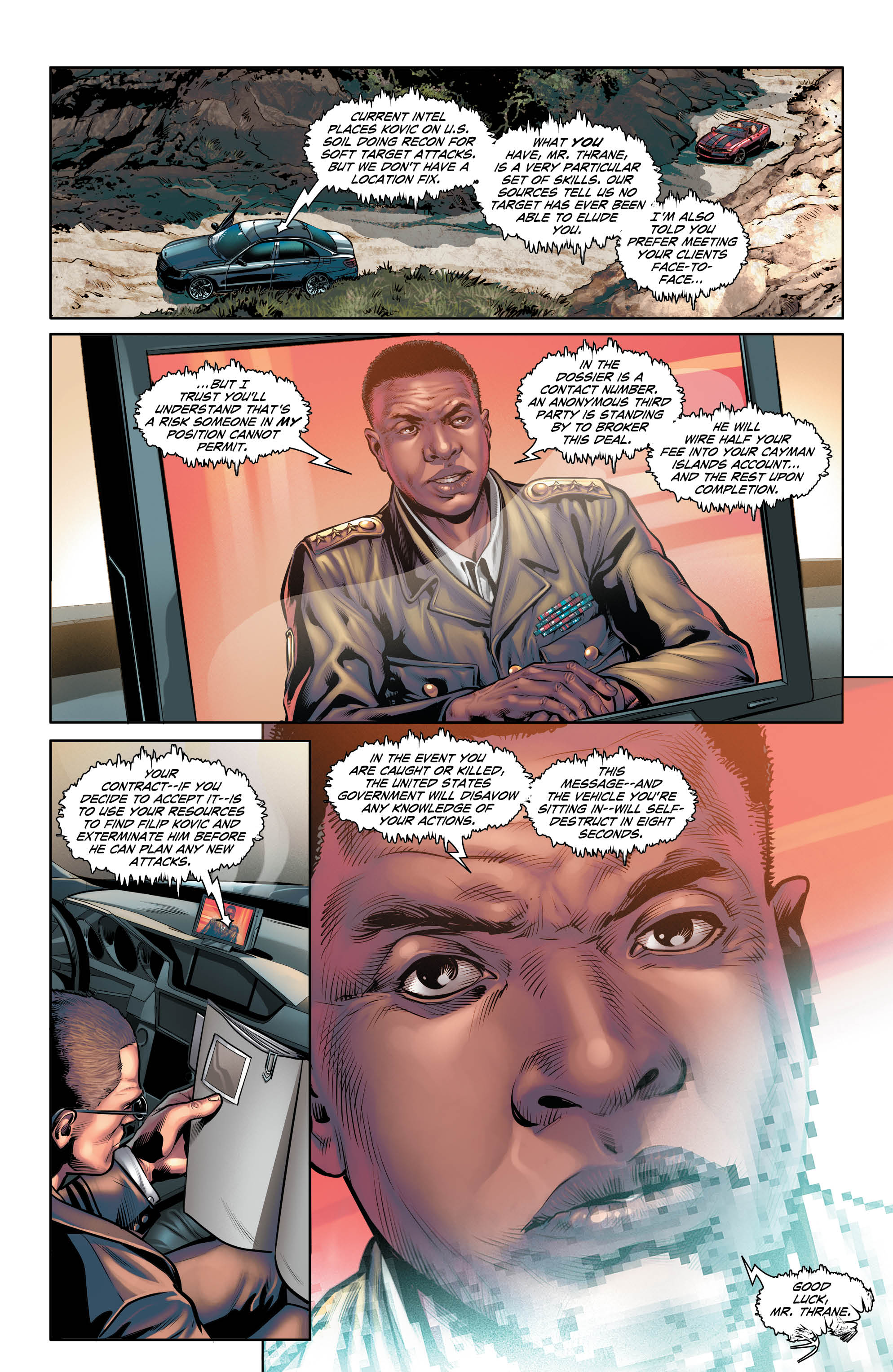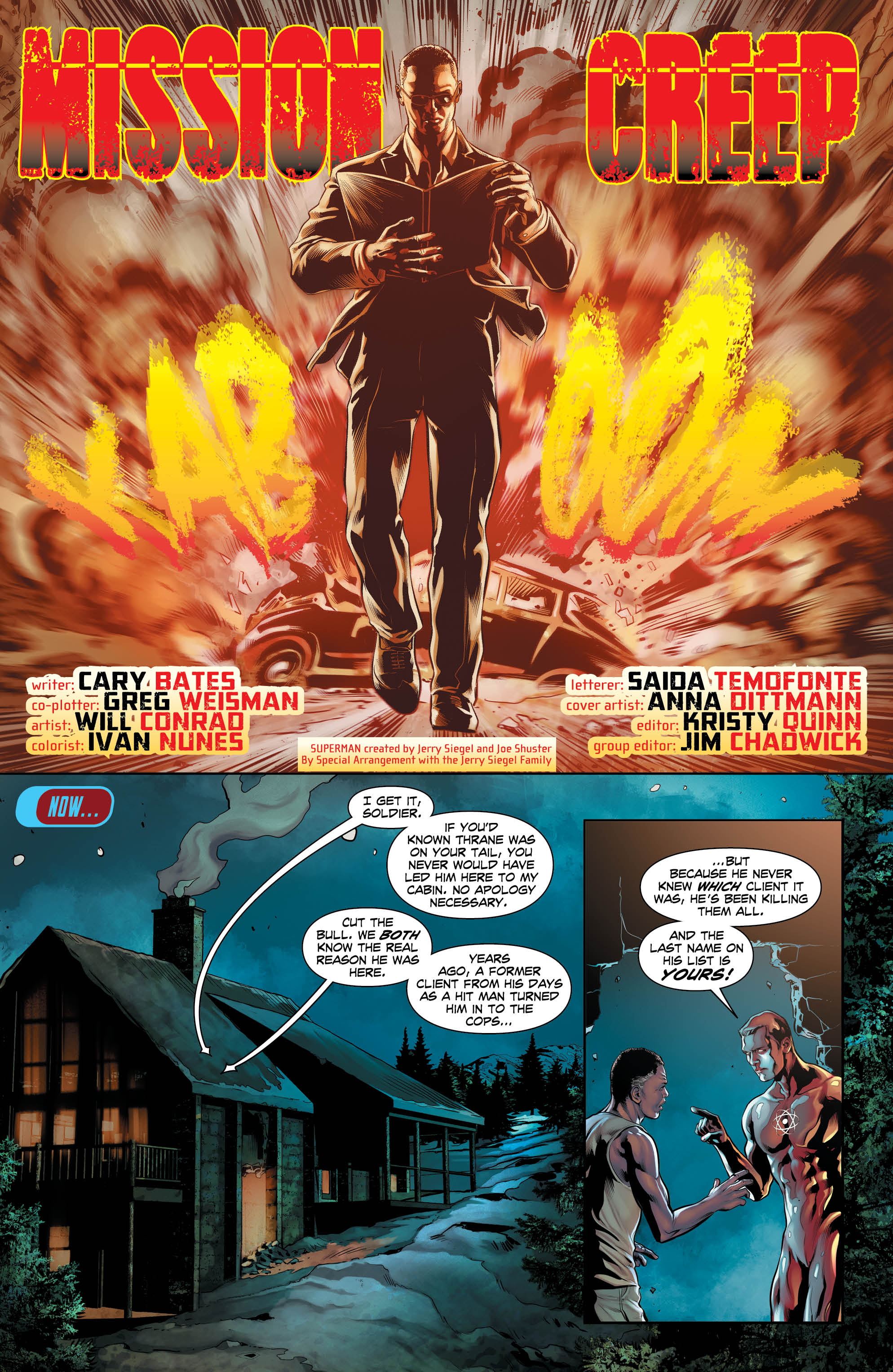 Positives
The team of Cary Bates and Will Conrad works really well together in bringing us an exciting mini-series from beginning to end. Conrad's art is consistently dynamic and energetic, which feels particularly poignant for a character like Captain Atom. The colors by Ivan Nunes compliments Conrad's style by adding vibrancy where it works best: on Captain Atom himself.
The dialogue throughout really adds depth and personality to each character, leading me to believe Cary Bates really enjoys writing dialogue. General Eiling, in particular, stands out as a very interesting character that I would like to learn more about.
The ending successfully sets up the possibility for more stories down the road by leaving us with even more questions, but does so without feeling forced or sacrificing the current story arc.
Negatives
Despite the mini-series being intriguing overall, I expected more of a climactic ending with this issue. The showdown between Thane and Captain Atom, could've been more intense, while the meeting between Captain Atom and his son could've been more emotional.
Verdict
As a single issue, readers will be lost. But as a full mini-series, The Fall and Rise of Captain Atom has a lot going for it. It's definitely worth taking a look at, especially if you are a DC fan.