[Editor's Note: This review may contain spoilers]
Writer: Tom King
Artists: Lee Weeks, Byron Vaughns
Summary
Someone has killed Elmer Fudd's true love, the beautiful Silver St. Cloud. Angry and alone, Fudd hunts down the killer, Bugs "The Bunny" and finds him drinking in a dive bar called Porky's. Bugs tells Fudd that the man who hired him to kill St. Cloud was none other than Bruce Wayne. Fudd takes the hunt to Wayne and before you know it, Elmer Fudd is having a showdown with the Dark Knight himself.
Positives
I have enjoyed most of the DC/Looney Tunes crossover books so far, but this one easily tops them all (up to this point). The artwork and writing are top notch and feels very appropriate for something like this. The noir setting and narrative really works well for Elmer Fudd's mission to take down his lover's killer. The crazy characters in the bar, all reimagined Looney Tunes characters, really gives personality to not only each character, but to the bar itself as if the underworld is living and breathing. It feels reminiscent of the old Dick Tracy comics.
The back-up story is equally fun, and like the other crossover issues, the artwork in the back-up stories is in the more traditional Looney Tunes style. In this instance it pits Bugs Bunny against Batman and Elmer Fudd. The classic verbal exchanges between the characters make this issue worth reading alone.
Negatives
It's hard to find anything wrong with this issue. But if I had to say something, I guess it would have to be Elmer Fudd's narration. I understand it's meant to reflect how he talks, but at times it may make some readers lose track of what's happening. But again, I am reaching to find something negative.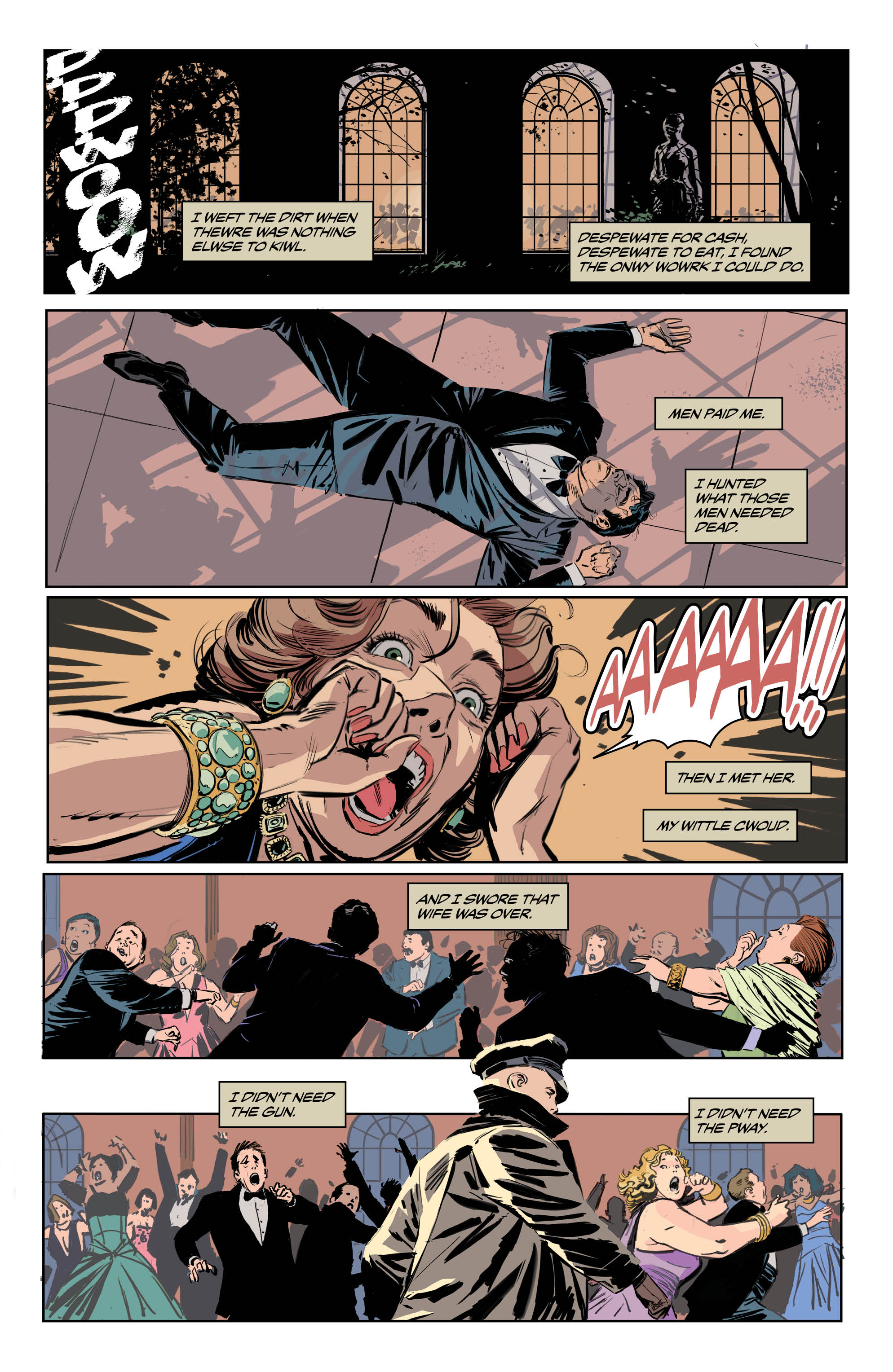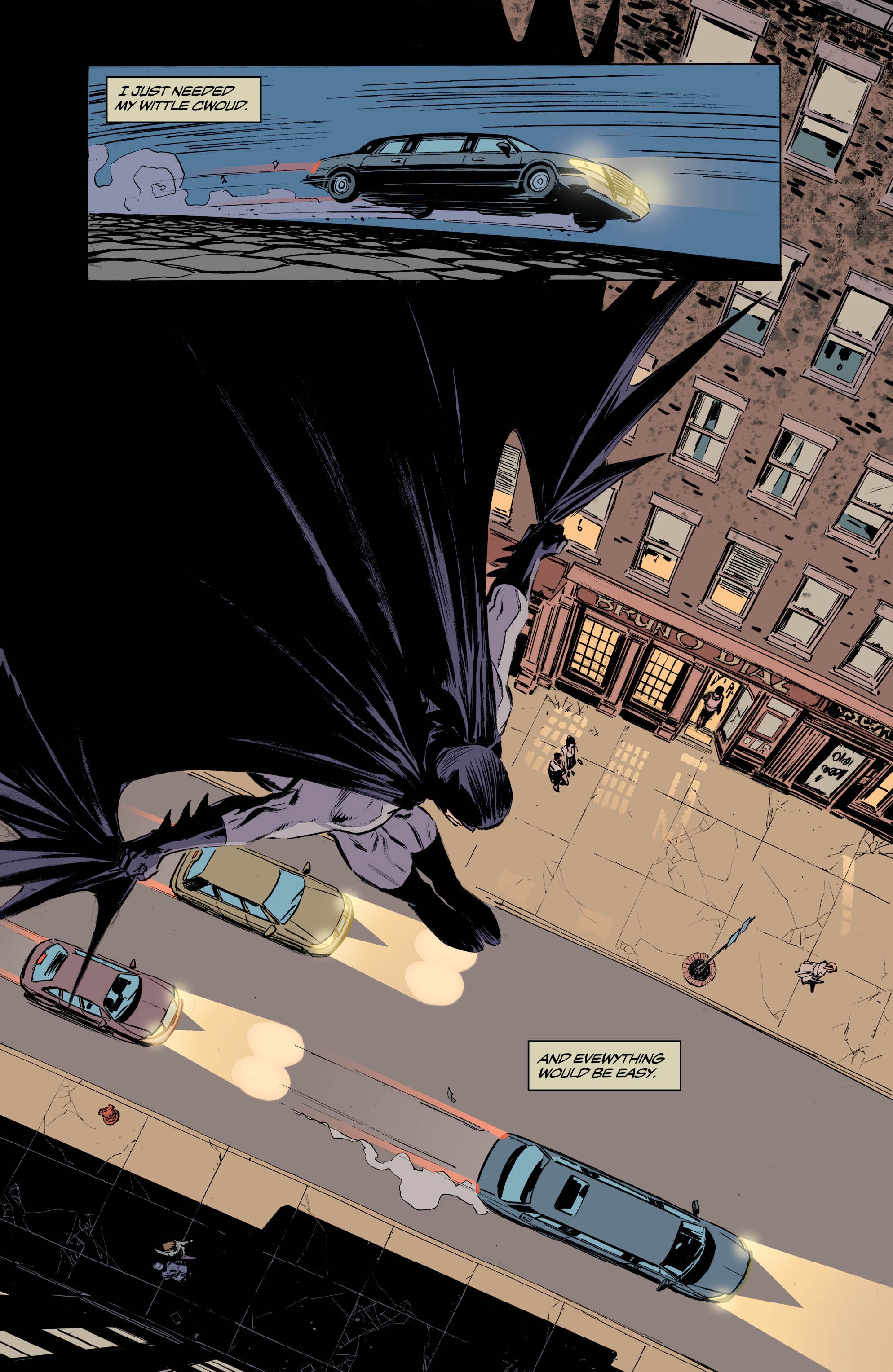 Verdict
The DC/Looney Tunes crossovers have been a lot of fun to read and this is by far the best one. The juxtaposition of these two characters mixed with the classic noir narrative just works and works well.