[Editor's Note: This review may contain spoilers]
Writer: Jody Houser
Artist: John Paul Leon
Colors: Dave Stewart
Summary
This issue begins with Violet trying to wrap her head around her unwelcome feelings of responsibility for the little girl she saved last issue.  Clearly, she understands the child's situation and empathizes with the fact that the child has no one.  Except, her maybe.  Maybe.  But, Violet is clearly trying to convince herself that she isn't that person.  She goes to Ratcatcher for advice on how Batman tracks down people.  He suggests using the rats, of course.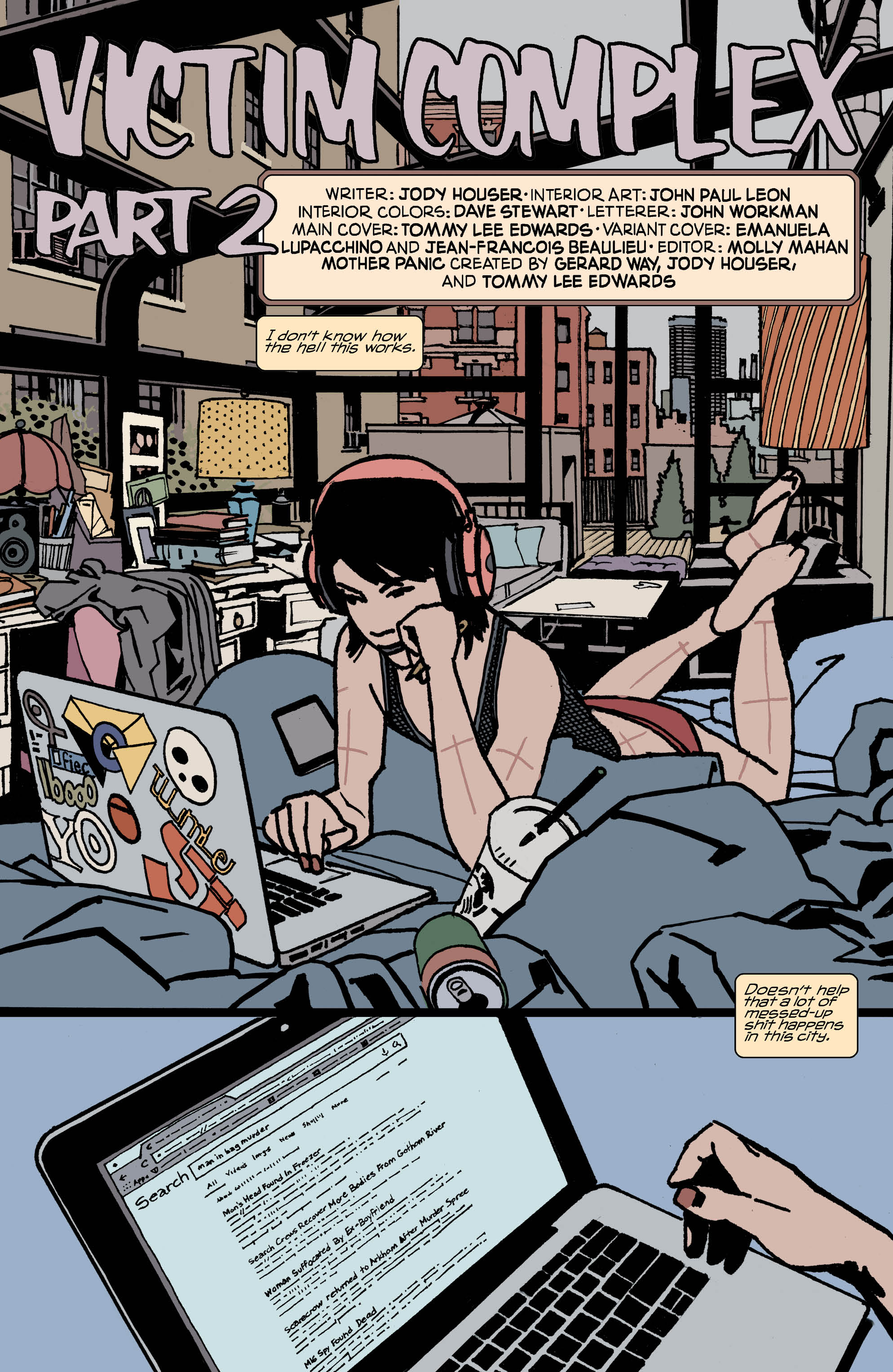 She's able to make a connection to a late night talk show.  Because her cybernetic spinal implant is in need of replacing, she can't go out in costume.  Instead, she gets herself on the talk show to tell her story of the tragic death of her father 15 years ago.  But, not the real story of course, which kills her.
Positives
Peppered throughout this issue we get a few more pieces of Violet's training.  Slowly revealing her mysterious upbringing is effective.  It's clear that there's more to her past that will continue to unfold as her character continues to be developed.  Utilizing references to Batman and his Gotham City judiciously is a better approach than this being just another Bat-book.  While Violet's situation is different from that of Bruce Wayne, it is enjoyable to compare them indirectly.  The notion that Violet is considering taking on the orphaned girl is extremely interesting.  While it doesn't seem like Violet would take her on as a potential sidekick, she might want to ensure she is taken care of and doesn't go down a similar path that Violet herself has taken.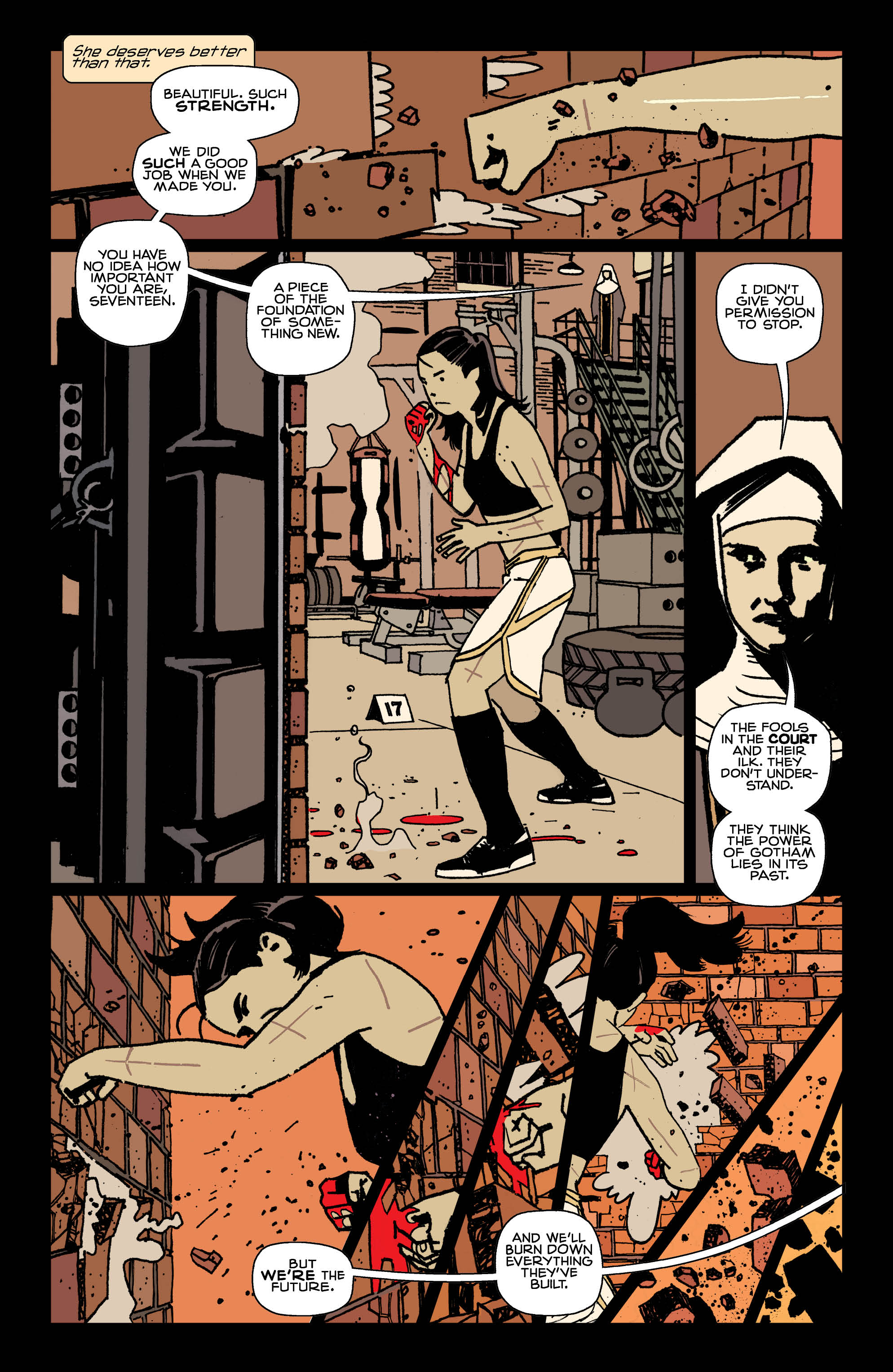 Negatives
About the only thing that stands out for me is the overuse of the "F word."  It can be effective when used for impact, but too much of it adds to a sameness in dialogue and is just as repetitive as the continued use of any adjective over and over.
Verdict
This book has a unique voice and sits in a special place on the fringes of the DC Universe, yet far enough off center that it can be different.  Violet's character is complex and damaged, and every issue lets the reader in a little further.  Pushing forward, how much can the reader take?