[Editor's Note: The review may contain spoilers]
Writer: Jimmy Palmiotti & Bill Matheny
Artists: Mark Texeira, Paul Mounts, Dave Alvarez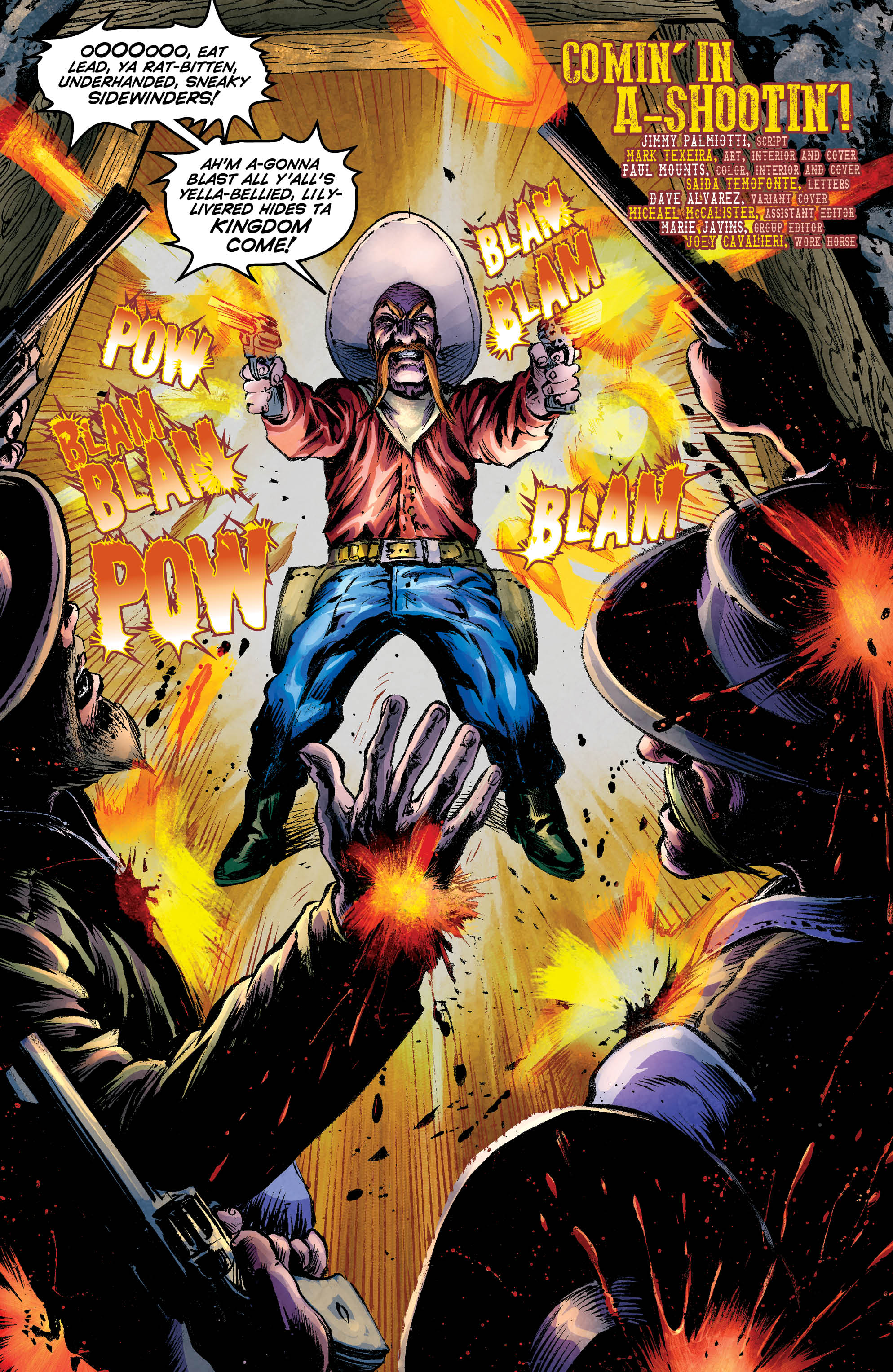 Summary
When miner Yosemite Sam strikes it rich, word gets out as everyone comes gunning for his wealth! To protect himself and his new riches, he hires bounty hunter Jonah Hex — but the man protecting him may be his worst nightmare!
Positives
It's a crossover that takes these characters from Looney Tunes, Yosemite Sam and Foghorn Leghorn and puts them into the world of Jonah Hex, and they look as they would belong in this world. Yosemite Sam is the type of cowboy you would expect in a Sam Peckinpah movie and Palmiotti takes full advantage of that. Foghorn is probably the best part of the crossover, as he comes across the type of hustler in the Wild West that we root for in Westerns. Jonah Hex is probably at his grittiest here, exactly the type of character that John Wayne became legendary for.
The backup story is funny, as we find Jonah Hex in Yosemite Sam's world, with a guest appearance from Bugs Bunny, and it is everything you would expect from a straight shooter in a crazy world.
Negatives
The only negative I have is that we needed more interaction between Foghorn Leghorn and the rest of the characters, as the way Palmiotti, portrays him here is way more interesting than how he has been portrayed in the cartoons.
Verdict
This is by far one of the better Looney Tunes/DC Comics crossovers I've read.  Definitely check it out.