This week on Preacher, Julie Ann Emery was introduced as the live-action incarnation of 'Lara Featherstone', and appeared alongside (sort of) Pip Torrens as 'Herr K. Starr', the white-suited man who floated around quietly somehwere behind all the action of the show's first season. The two are linked to a sofar (in the television series at least) unnamed group of mask-wearing cultists, who now have a big thick file on Jesse Custer (Dominc Cooper), the Preacher of the awesome force 'Genesis'.
Speaking with Cinemablend, Julie Ann Emery discussed her character, where she fits in the wonderfully sick world of Preacher both in the comic itteration and in the new live-action role:
"She's a zealot. She's willing to do absolutely anything for the cause, her cause being The Grail. And that creates a lot of mayhem. There's something about a person who's willing to go to any lengths, where there's no line, you know? She is definitely one of those people. . . . It's not limited to her sexuality, but she will use her sexuality. She'll use anything."
"The Featherstone from the comics is there, and the beating heart of Featherstone is definitely straight from the comics. But there is a layer to Featherstone in the series that's added and new that includes her sexuality and includes the lengths she's willing to go to — the tactics she's willing to tack — that I think fans are going to find very exciting. I find it very exciting. She is a thrill to play, as an actor. . . . There's a lot going on with Featherstone, and I can't wait for it to slowly unfold over Season 2 for everyone to see."
By the sounds of it, we can expect a lot from this series, and clearly Emery will play a pivitol role from here on. Emery confirmed that for the role she's gotten to work with just about every other member of the cast, and after her stellar performance in the most recent episode I think everyone will be very pleased to hear that.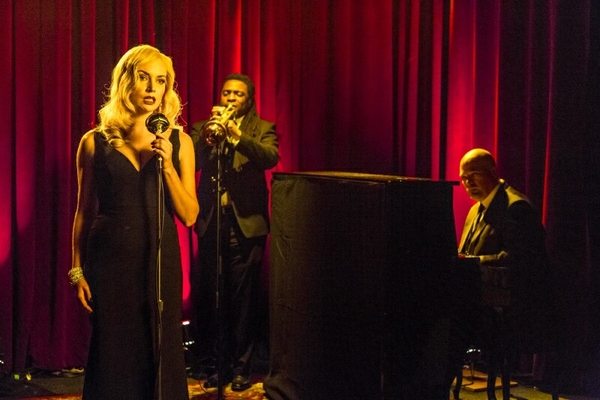 AMC's Preacher airs Monday nights at 9:00pm EST, and is available to stream on AmazonPrime.