At San Diego Comic-Con, the three Mother Boxes have been revealed for the upcoming Justice League film.
Last year, Warner Bros. continue the DC Extended Universe with the release of Zack Snyder's Batman v Superman: Dawn of Justice. And this year, the story continues as we see the coming together of the world's finest heroes in Justice League with returning actors reprising their iconic roles such as Henry Cavill as Superman, Ben Affleck as Batman, and Gal Gadot as Wonder Woman, with newcomers Ezra Miller as The Flash, Ray Fisher as Cyborg and Jason Momoa as Aquaman, to defend the world from Steppenwolf (being played by Ciaran Hinds).
Steppenwolf comes to earth with an army of Parademons to retrieve three Mother Boxes that were lost after the first war on earth thousands of years ago (which would be the subject of the prologue wherein Amazonians, Atlanteans and Humans come together and fight the New Gods). To those who are new to the DC Universe, Mother Boxes are mystical, supercomputers that were created by the New Gods who now reside on New Genesis and Apokolips, which is where Darkseid rules.
We got our first look at a Mother Box in Batman v Superman: Dawn of Justice when Diana Prince views a video of Silas Stone and an injured Vic Stone. Silas then uses a Mother Box and it fused with Vic turning him into Cyborg. It is then confirmed that the Human Mother Box is now fused with Cyborg, causing the Parademons to chase him. This Mother Box can be seen in the first trailer of Justice League presented in last year's San Diego Comic-Con.
The second Mother Box can be found with the Amazonians. It's been confirmed that Connie Nielsen and Robin Wright will be reprising their roles as Queen Hippolyta and General Antiope, respectively. They are expected to be in the prologue sequence of the film where they are going head to head with the two kingdoms against Darkseid's forces. The Mother Box they have was described to be colored-blood red with ancient Greek texts written all over it.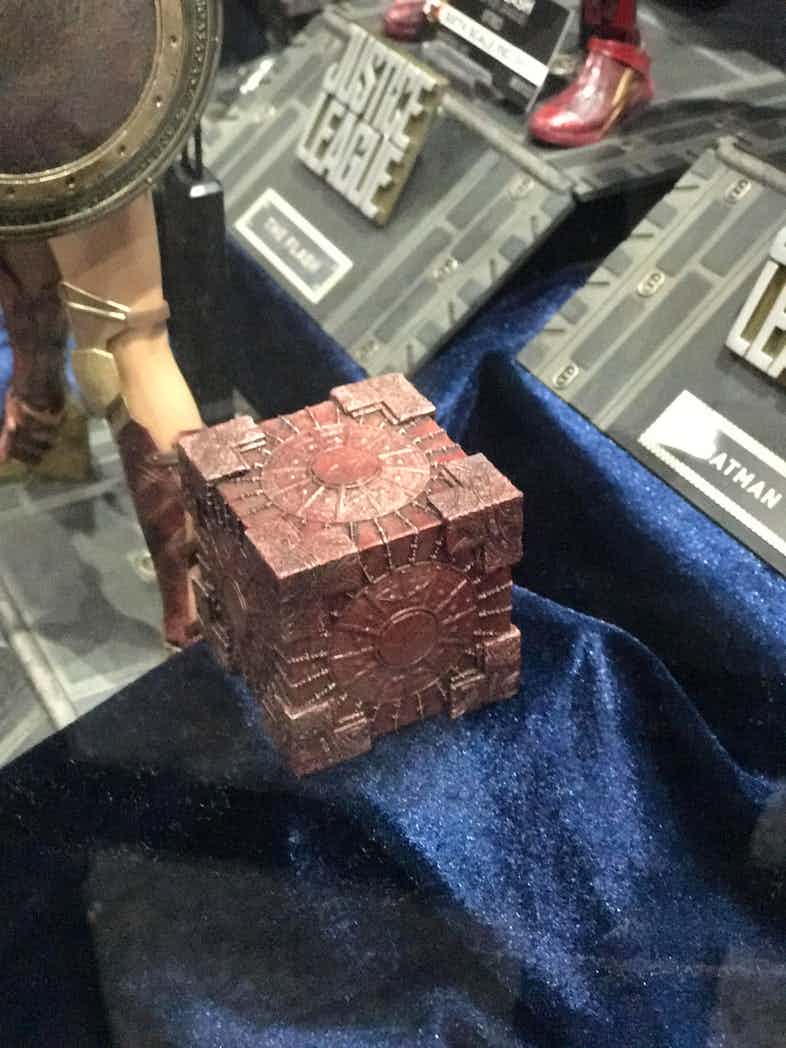 The third Mother Box is with the Atlanteans which was described to have underwater aesthetic seen in Atlantis. In the movie, Aquaman will somehow return in Atlantis for a brief moment to get his superhero costume.  This is probably when we will get to see the third Mother Box.
At this point, we still don't know much about what will transpire in the film, but we will be expecting great things. Right now, Joss Whedon and the cast are doing reshoots in London after taking over from Zack Snyder who stepped away following a personal tragedy.
Justice League will be released on November 17th in theaters worldwide.