[Editor's Note: This review may contain spoilers]
Writer: Joshua Williamson
Artist: Carmine Di Giandomenico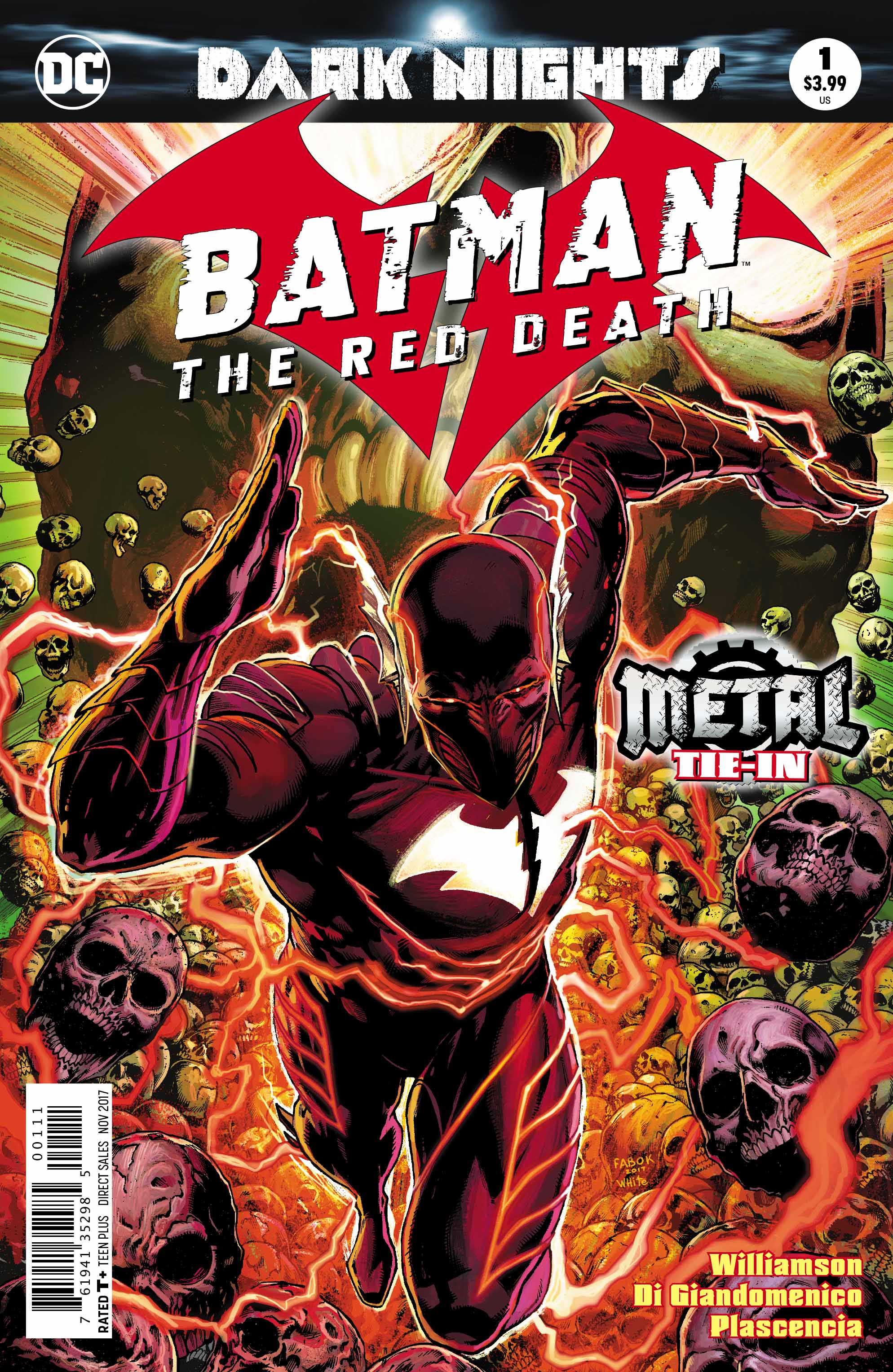 Summary
Set in the past during the Crisis on Infinite Earths, Batman feels that Barry Allen is not using the Speed Force to its full potential. But because of the urgency of the impending Crisis, instead of trying to find a way to guide Flash to reach that potential, Batman decides to take the Speed Force from him. Utilizing weapons taken from The Rogues, Batman hunts down The Flash to learn the secrets of the Speed Force. But even if he can master it, will that knowledge help him prevent the Crisis?
Positives
This issue ties directly into the comic book event series of the summer: Dark Nights: Metal. From beginning to end, this issue is non-stop action that takes us back to DC's first event comic series, Crisis on Infinite Earths.
In this issue, we witness the origin of the Red Death, the first of seven evil Batmen that have traveled to the DC Universe. It gives us the backstory as to why the Batman in that universe would resort to such things to get more power. As the reader, you can't help but understand his motives, but you can plainly see it isn't the same Batman we've come to know.
Carmine Di Giandomenico's kinetic style of art is perfect for any story involving a speedster. The sense of perpetual motion drives the action at a fast pace that works very well with an evil Batman that has mastered the Speed Force.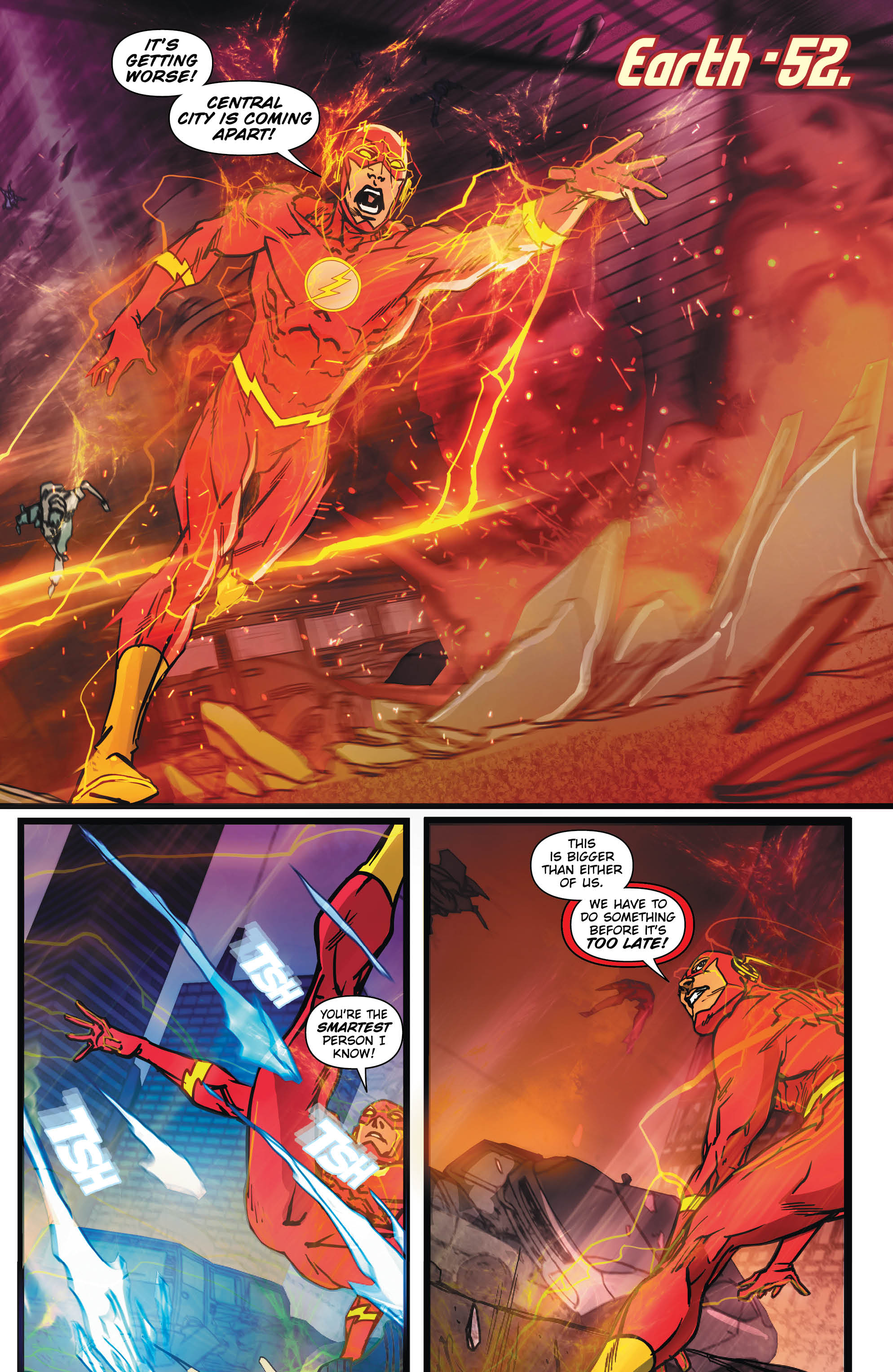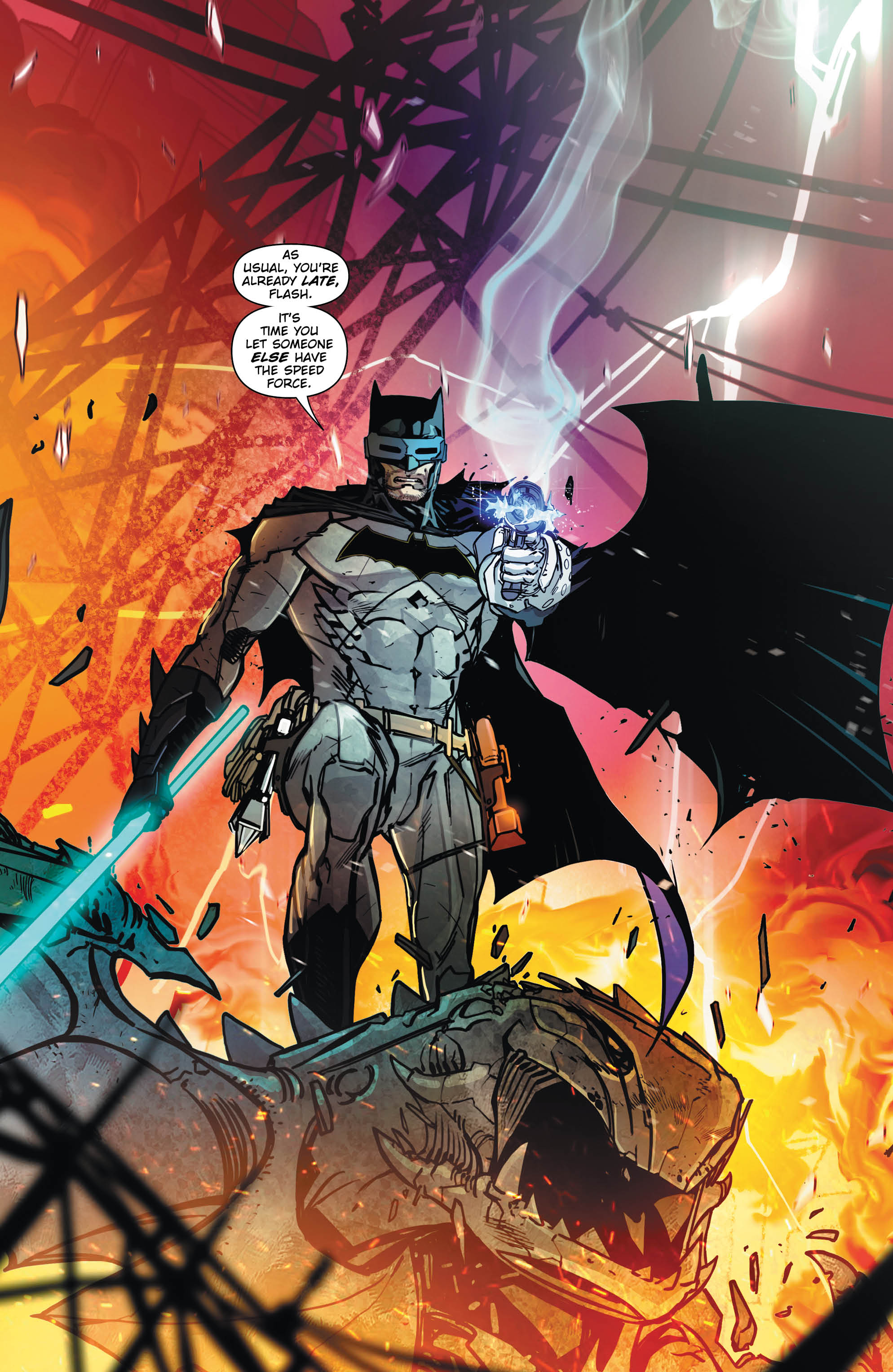 Negatives
Some people like the single-issue tie-ins so they don't have to collect numerous titles just to read the story. Normally I would agree, and while this issue gave us what we needed to know to move the story, I'm still very interested to dig a little deeper into this dimension. I would like to have seen Batman's fall from grace more in depth. Considering there are many more evil Batmen one-shots coming, his fall might have become repetitive but I still can't help wondering more about this world.
The only other negative is the cover artwork. Jason Fabok's line art is so incredible and beautiful on its own that I feel Dean White's coloring over it actually detracted from it. A more traditional coloring job would've been a better choice for such a great artist.
Verdict
This is a great one-shot that fits nicely into Dark Nights: Metal while setting the standard for the other upcoming one-shots. If you have not been reading Dark Nights: Metal, don't let that shy you away from this issue. I feel there is enough here that the reader would really enjoy the story and not feel lost. The fast pace of the story is driven by the energetic art style. If this is what we can expect from the tie-ins, then I look forward to the rest of them… especially Batman: The Dawnbreaker.