The 18th annual Baltimore Comic Con was jam packed this year with plenty of things to see and do!
So let's just start with Friday, Day one!
Making a Friday only appearance was the 2017 Guest Of Honor: Frank Miller and the 2017 Media Guest of Honor: Lynda Carter.
Frank Miller's DC Comics work includes The Dark Knight Returns, Batman: Year One, Ronin, The Dark Knight Strikes Again, All-Star Batman & Robin The Boy Wonder, and The Dark Knight III: The Master Race. Miller would be signing autographs after his Spotlight panel, a limited number of tickets were available.
Lynda Carter is best known for her title role in the Wonder Woman TV series and most recently her role as The President of the United States in the CW's Supergirl. Ms. Carter would be signing autographs and taking pictures with fans before performing a 90 minute concert after the convention.
Arriving late, I really only had time to get a lay of the land and pick up a few things.
I grabbed issue #1 and #2 of VS: Vamps vs Wolves by Scott Blair, BCC 2017 exclusive cover for Spencer & Locke #1 by David Pepose, The Interman by Jeff Parker, Batman Fortunate Son GN by Gerard Jones and Gene Ha, and a Zatanna sketch by legendary silver age artist Ramona Fradon!
Next up, I hit the Mini-fig vendors and added a few more to my collection!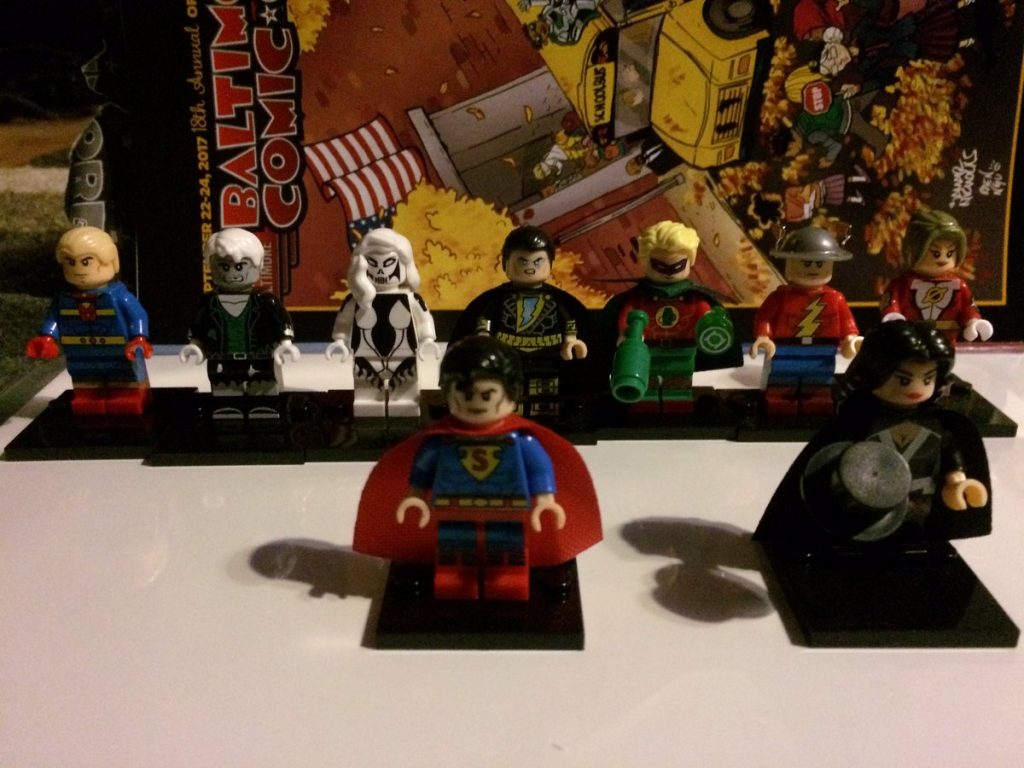 Circling back around I decided to pick up another piece by Ms. Fradon, a Hawkman head sketch.
The only panel I was able to attend was "The Jimmy and Amanda Panel",  which was a nice laid back way to start the 3 day show!
Please comment below and don't forget to like, share and follow us on:
Facebook: https://www.facebook.com/dccomicsnews
Twitter: @DCComicsNews
Pinterest: http://www.pinterest.com/dccomicsnews/
Tumblr: http://dccomicsnews.tumblr.com
Instagram: @dccomicsnews