[Editor's Note: This review may contain spoilers]
Writer: Peter Tomasi
Artist: Francis Manapul
Summary
The issue opens on Earth-12 and Batman holds a dead Wonder Woman in his arms. They have just fought what was supposed to have been the last battle between good and evil with Ares the God of War.
Back on Earth-0 the government meet to discuss what has been happening in certain cities across the nation as well as the arrival of the "Nightmare Batmen". As Batman the Merciless gets closer to their meeting, the tensions in the room build as they debate what needs to be done about it all. The truth unfolds as all hell breaks loose.
Positives
This issue has another gorgeous cover by Jason Fabok that reminds me of some of Frank Frazetta's more popular work. Peter Tomasi and Francis Manapul work well together to deliver a power tie-in to the Dark Nights: Metal event. Manapul's art style feels chaotic, which only adds to the chaos in the story crafted by Tomasi.
Unlike a couple of the other tie-ins, Batman feels like Batman here, but there appears to be an actual reason beyond his control that he goes evil. His agony and loss are just precursors to what causes him to make a poor decision.
The ending is particularly exciting by adding an element that I didn't anticipate.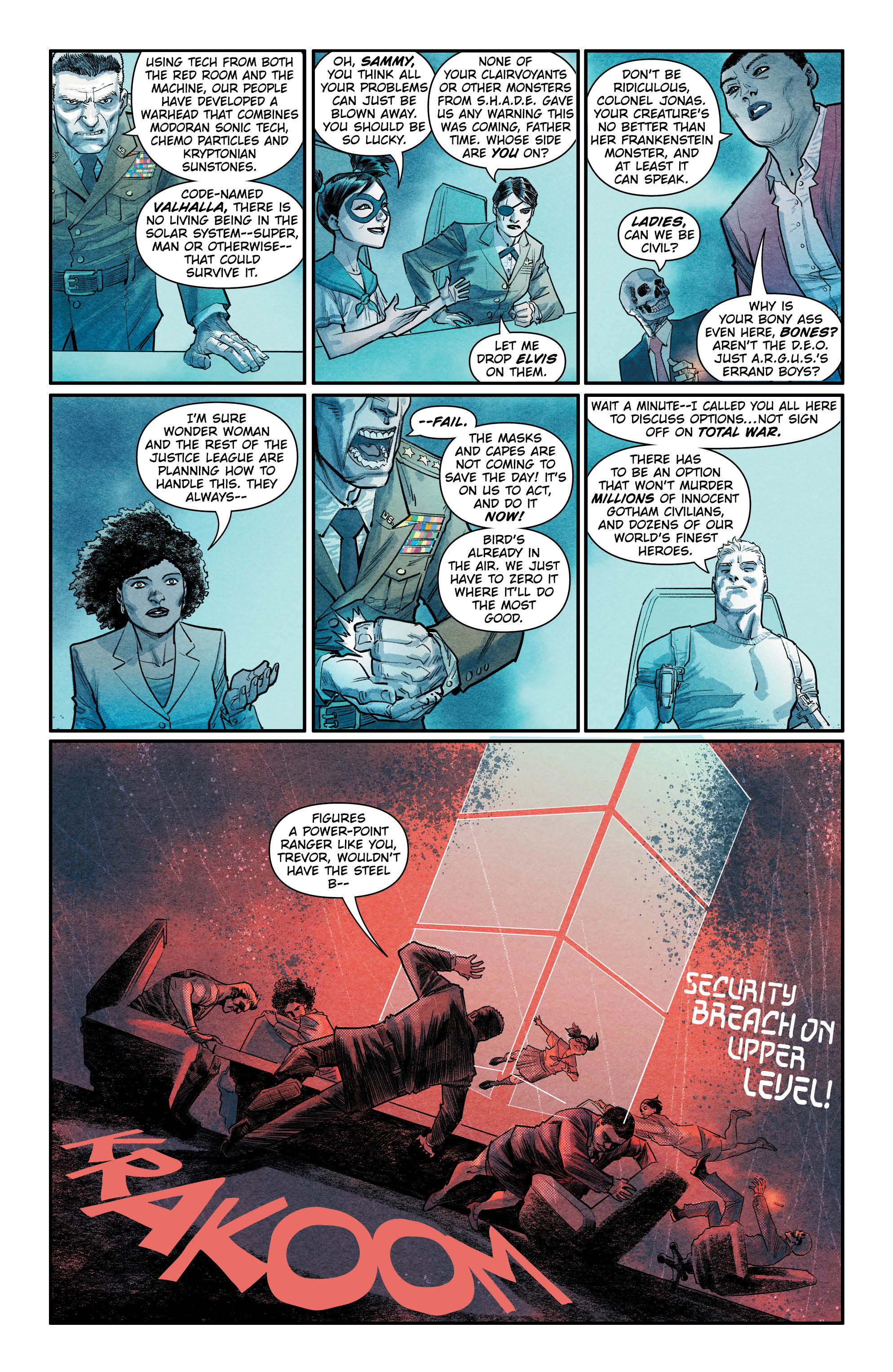 Negatives
It's really difficult to find anything wrong with this issue. But it's possible the implication at the end could be more concrete.  Some may question what it means because it's possible to draw two different conclusions from the ending. But to be honest, I think it works as is and I think there is enough there that most fans will lean to one specific outcome. But the great thing is, either outcome works well for the story.
Verdict
After a couple lackluster issues, Batman: The Merciless brings the tie-ins back on track with this exciting installment, which also has a memorable ending that most will not see coming. Great issue all around.