[Editor's Note: This review may contain some spoilers]
Writers: Scott Snyder, James Tynion IV and Joshua Williamson
Artists: Doug Mahnke, Yanick Paquette and Jorge Jimenez
Summary
What seemingly begins in the future with an aged Bruce Wayne telling his granddaughter tales of the Batman, quickly becomes a labyrinth through the Dark Multiverse as it taps into Batman's greatest fears.
Batman realizes he is trapped in the Dark Multiverse and tries to maintain focus as he fights his way through different time periods. Each place has things there to distract him, but each one leaves clues that only the world's greatest detective can decipher. Hopefully, he can determine what is real and what isn't while discovering the secret of Barbatos.
Positives
Scott Snyder, James Tynion IV and Joshua Williamson work well together to weave this mind-boggling story of Batman making his way through the Dark Universe. You can tell immediately something is off in this world and the further down the rabbit hole Batman goes, the more intriguing the issue gets.
Each new point Batman reaches in the story is graced by a different art style from the multiple artists that worked on this book. The different styles of Doug Mahnke, Yanick Paquette and Jorge Jimenez really adds to the concept of the book by changing to match each new backdrop, letting the reader feel as unsure as Batman is in the book.
Given that we have now seen the results of the arrival of the Nightmare Batmen, it was good to also see what was happening to Batman himself as he is trying to escape the dark Multiverse.
Negatives
It's difficult to find anything wrong with this issue per se. I say per se because I'm not typically a fan of the issues or episodes of television that are mind-boggling dream-state stories. But the delivery was excellent for anyone that enjoys those stories because even the bizarre elements are meant to be bizarre in order to add a dreamlike non-linear approach to the storytelling.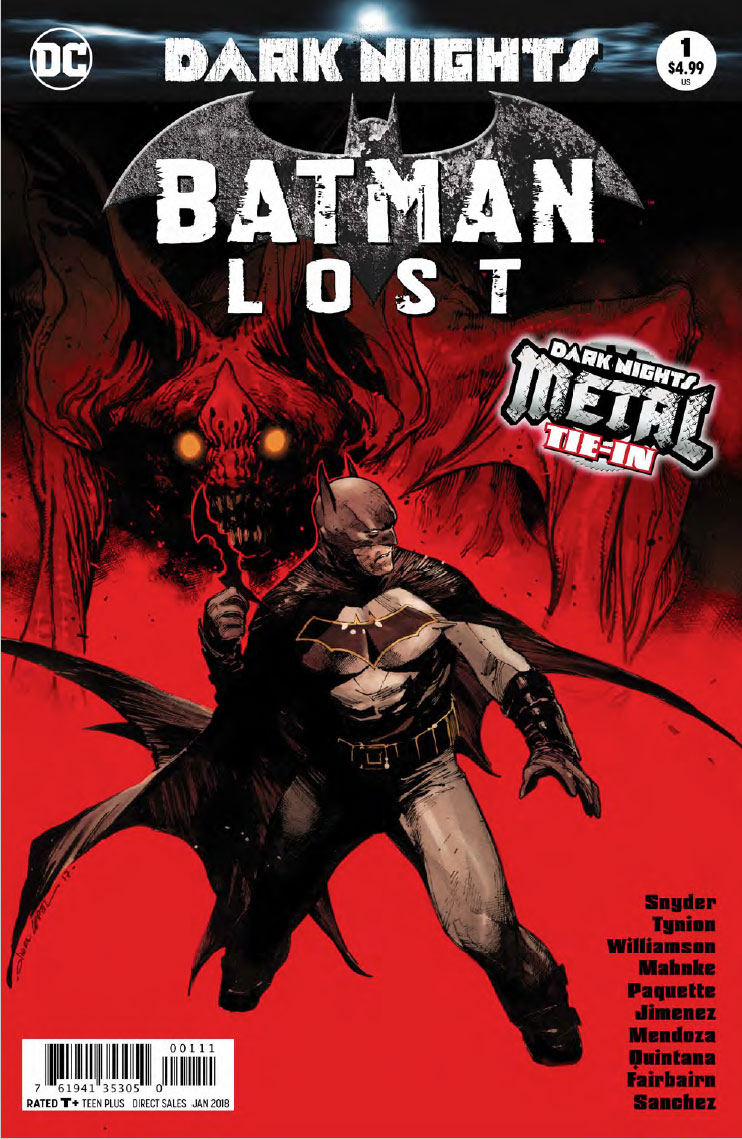 Verdict
Another well-written tie-in to the Dark Nights: Metal event. This issue gets particularly weird with its dreamlike sequences but it does so for the benefit of the story. As we dig deeper into Batman's psyche we get to see some of the most vulnerable aspects of Batman. Dream-state stories don't typically appeal to me, but this was well executed and anyone that enjoys those types of stories will definitely enjoy this one.