[Editor's note: This review may contain spoilers.]
Writer: Tim Seeley
Artists: Barnaby Bagenda, Mick Gray, Ulises Arreola
Covers: Will Conrad, Ivan Nunes, Brandon Peterson
Summary
Jessica and Simon investigate the disappearance of various super heroes.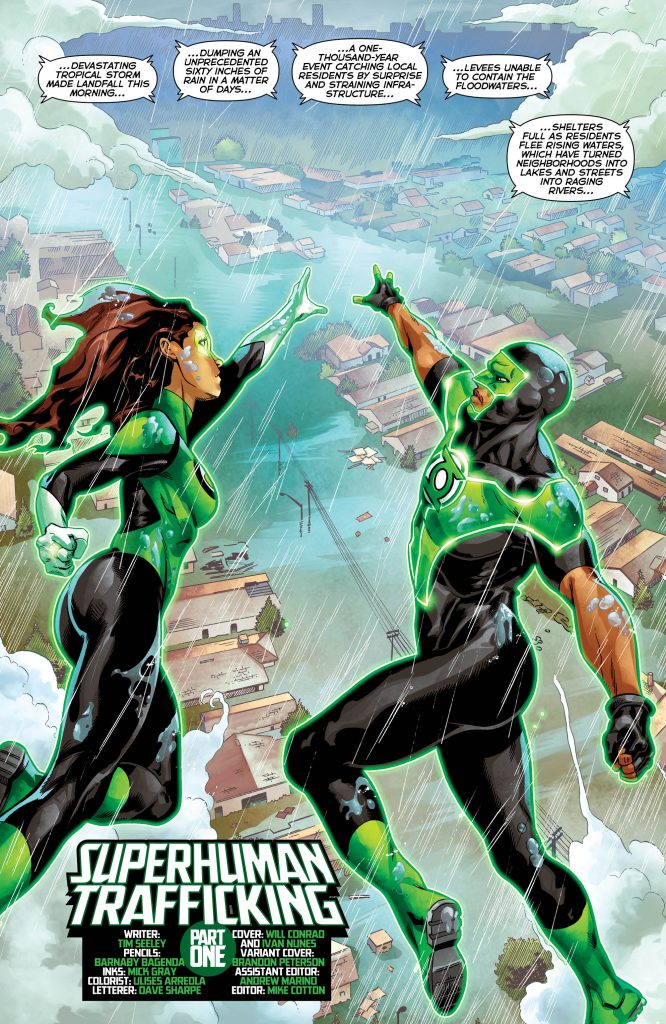 Positives
This issue was an absolute blast to read. Fantastic story, lots of humor, great superhero action pages, and beautiful artwork.
Right from the opening pages, it was just amazing to see so many superheroes come together to help people against a natural disaster. As Simon pointed out in the story, it was simple. No controversy, or ethical issues, just going out and doing what needed to be done, with everyone working on the same page and for a common goal. That right there set the tone for the rest of the issue.
The story then focuses on a superhero online dating app, which lets be honest, is a great idea. Superheroes looking to hook up with other superheroes, why not? Jessica's excitement to start using the app was obvious, and very endearing. That was the reason this app was just such a great idea. It continued to build Simon's and Jessica's characters with emotions and feelings, and reminds us all that they, like the rest of us, just want to find love and a normal life.
Jessica's use of the app was particularly fun to watch. It seemed all she wanted was to be matched with Nightwing.
We did meet a villain in this issue, but we're not sure if they're completely behind the disappearing super heroes, or just a henchman working for someone else. Definitely sets up a very interesting second issue of this story arc.
The art in this issue was very well done, not perfect, but still looked great. Beautiful colors and great action panels.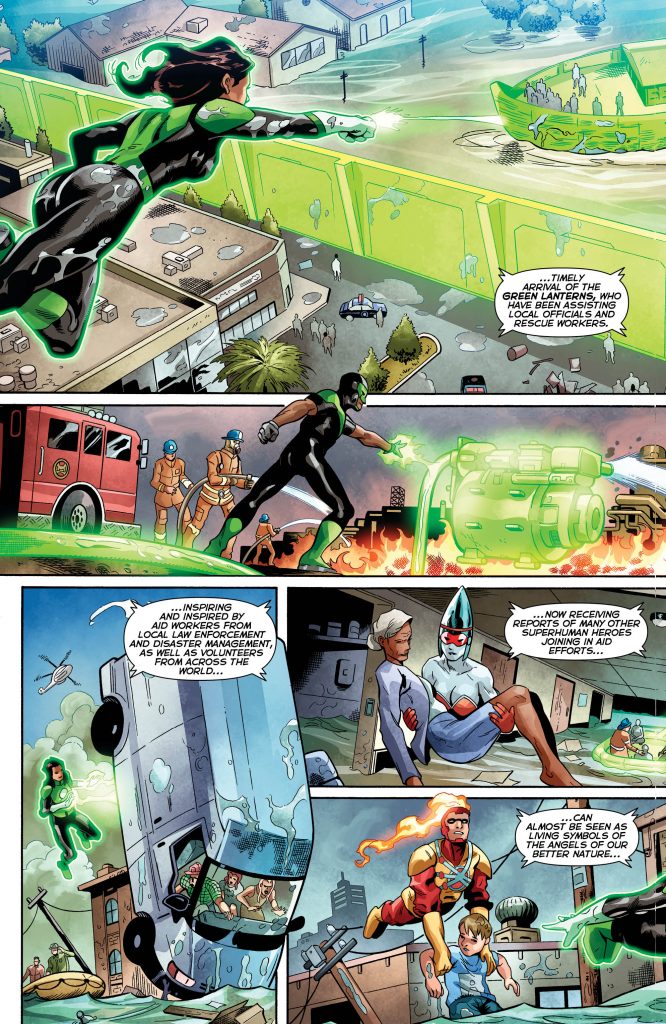 Negatives
Only slight negative I could see was in the artwork. Some of the facial expressions could have been a little less stiff and have more lines.
Verdict
Overall, a really fun and entertaining issue, with a great story, decent artwork, and sets up a very compelling second issue of this story arc.