[Editor's Note: This review may contain spoilers]
Writer: Dan Abnett
Artist: Riccardo Federici
Summary
The Atlantean resistance, known as the Undercurrent, attacked the Throne of Crowns barrier.  The Undercurrent surprises everyone with how well they do, but Commander Murk quickly orders a full division of Drift soldiers while Magister Loke tells the enclave of sorcerers within the Silent School to counter attack. The tide of the battle quickly turns to Corum Rath's advantage until Aquaman's new allies enter the battlefield.
Meanwhile, Mera is given the title of Queen of Atlantis, but first she must survive.
Positives
Fedrici's artwork really drives this climactic and epic issue, but at the same time it's Sunny Gho's vibrant choice of colors that really brings the magic of the Atlanteans to life. The two of them together make this entire arc one of Aquaman's most beautiful and cinematic feeling stories of all time.
Aquaman himself is the best thing about this issue. He finally acts like a leader as well the powerful hero he is supposed to be. This is the Aquaman I have waited to read since Aquaman lost the throne. His defeatist attitude recently was really not the makings of a great leader or a superhero and I found myself agreeing with Corum Rath, the new supposed tyrant king, because of it. But this issue renewed the strength of Aquaman as well as emphasized his loyalty to Mera which was good to see.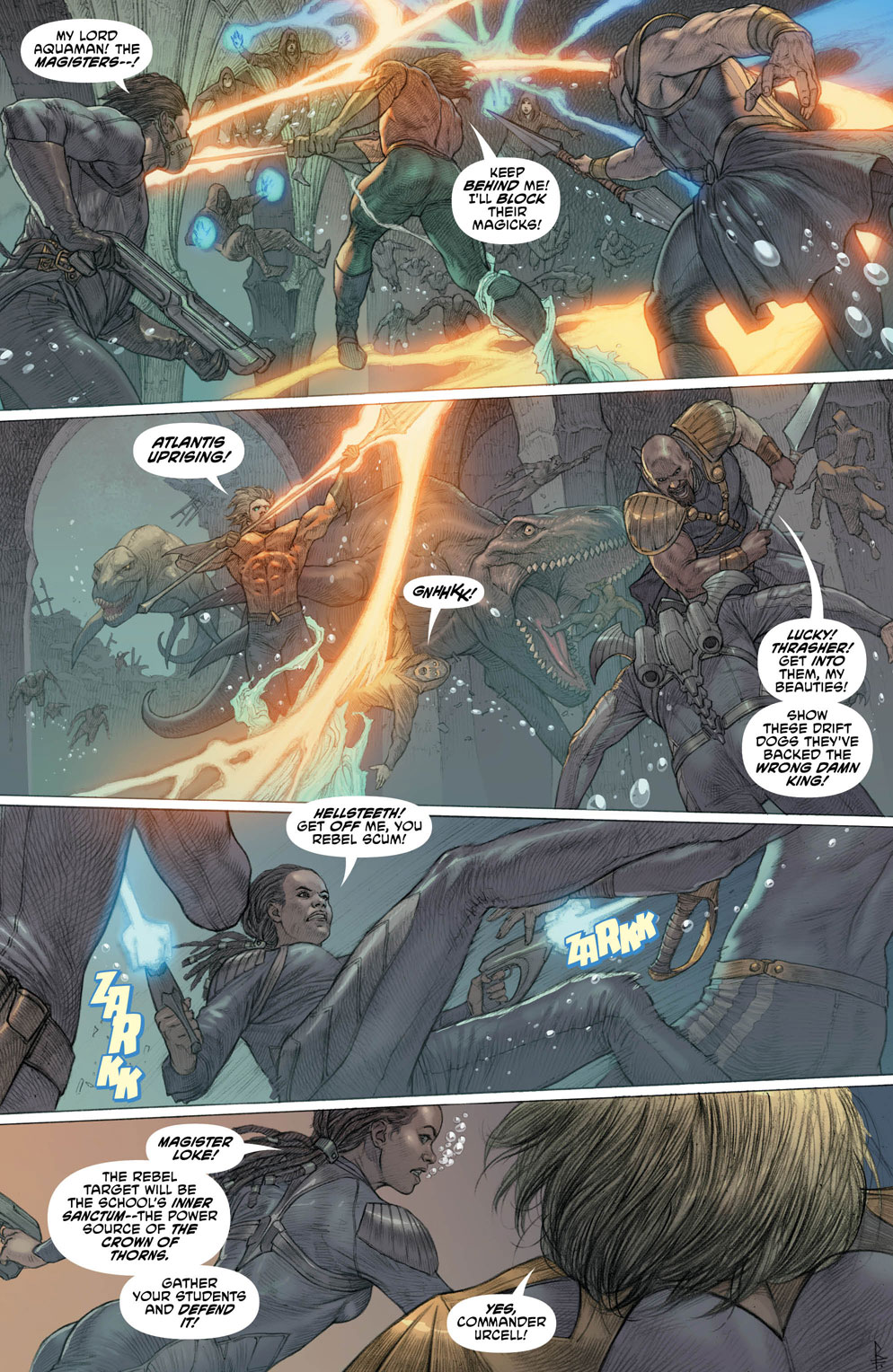 Negatives
The battle at the Throne of Crowns was good, but something about it felt less important than it should've felt. Perhaps it's because it isn't the final battle and Aquaman still must face Rath. But even though this isn't the climactic battle, if the Throne of Crowns was such a detriment to Atlantis, then it should've felt like a major victory when it came down.  Perhaps liberated reactions by Atlanteans or something else could've conveyed that. But because there isn't anything of that nature, it doesn't feel like that big a deal.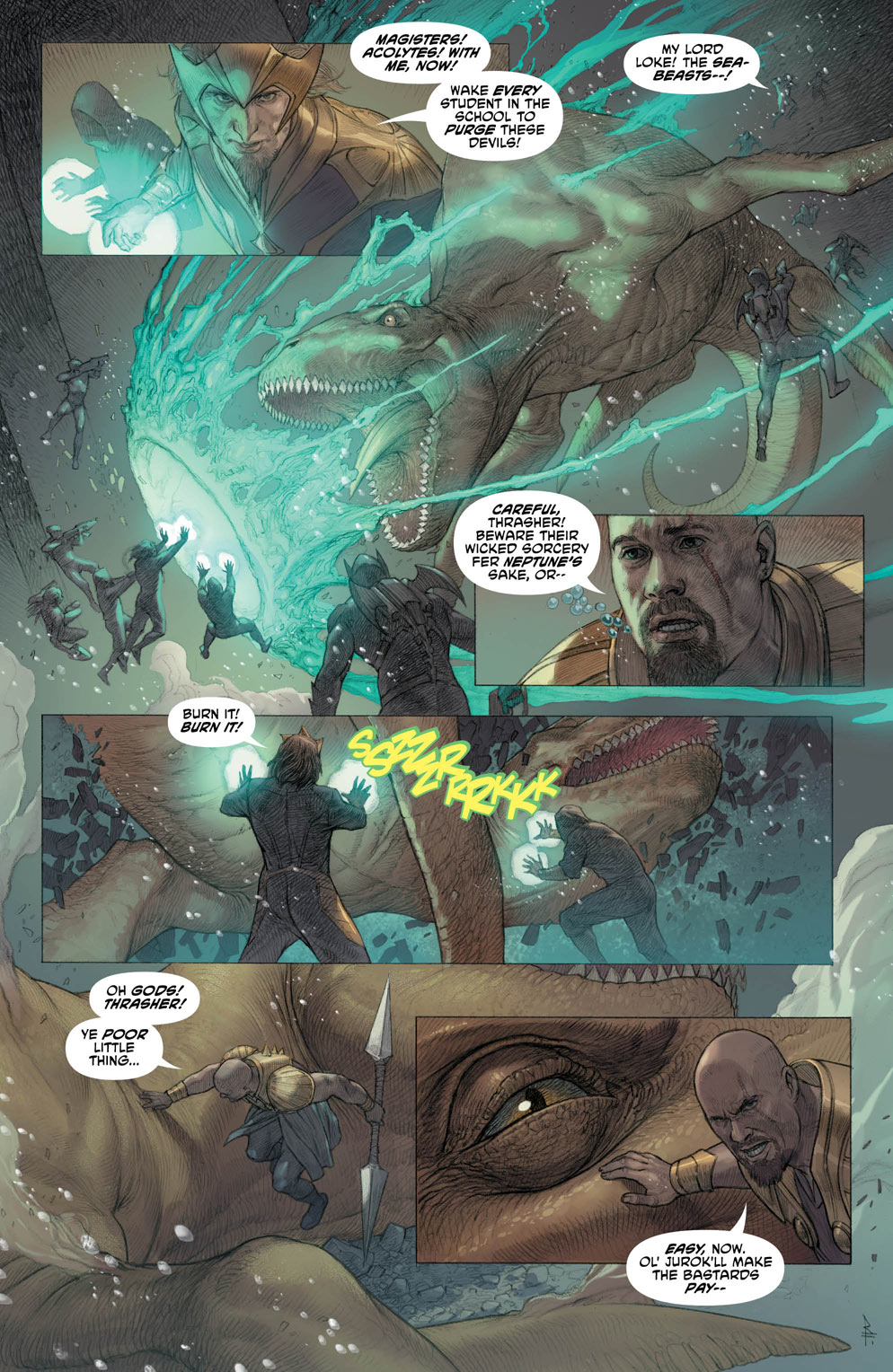 Verdict
Overall this issue as well as this arc have been great. Abnett and Federici tell an epic storyline that really brings Atlantis to life. I'm excited to see the rise of Mera as the Queen of Atlantis and how this all ends with the final confrontation between Aquaman and Corum Rath.