Celebrated writer Brian Michael Bendis revealed some welcome news to fans of his Jinxworld universe of titles, announcing that he'll be reuniting with two of his favorite artists on two brand-new Jinxworld comic books.
For the first time since creating Jessica Jones, Bendis teams up with artist and co-creator Michael Gaydos on Pearl. Scheduled to debut this August, Pearl is a story about finding out and embracing who you are, not what you were born to be. This sweeping, epic romance is set against the violent backdrop of warring Yakuza factions in modern-day San Francisco.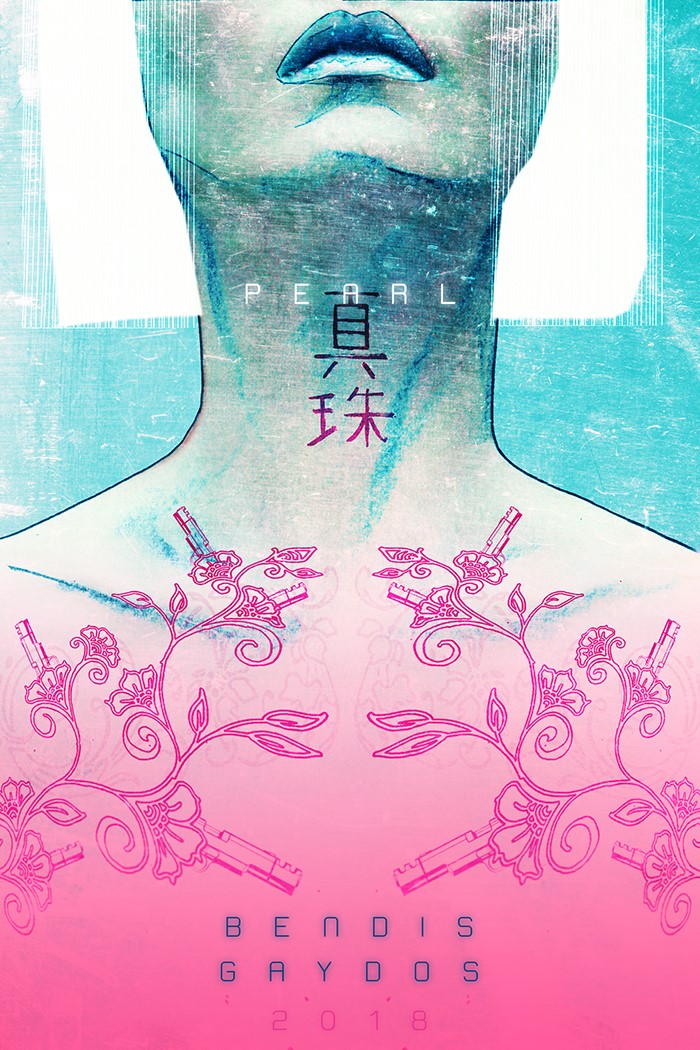 Pearl is a very special tattoo artist and accidental assassin whose life is turned upside down when she falls for her counterpart from a rival faction. Realizing that they're both products of a hellish environment with few prospects for real happiness, Pearl and her new lover are determined to escape this life and chart their own fates together.
As complicated and topical as Jessica Jones but with a completely different flavor and voice, Pearl will debut this summer.
Next, the award-winning creative team of Bendis and artist David Mack (Kabuki, Jessica Jones, Powers) reunite for another all-new Jinxworld series, Cover.  Debuting this fall and based on a true story, the intelligence community figures out that the traveling band of social misfits who make comic books are an exact match to the profiles of candidates recruited for intelligence and counterintelligence gathering. A very well-known comics creator is recruited by the agency to live a double life as a spy. And convention season is upon us. With a nod to films like Confessions of a Dangerous Mind and The In-Laws, this comic celebrates comics, comic creators, readers and of course, spies.
"I'm BEYOND excited to announce these new titles at Emerald City Comic Con," said Bendis. "The show has always stayed true to its comics roots and that makes it a perfect place to talk anything Jinxworld, especially new titles I'm working on with creators like Michael and David whom I value and respect so highly."
Finally, fans waiting patiently for Bendis' classic Jinxworld titles to return were amply rewarded when the writer announced that more than 150 Jinxworld periodicals and collected editions, covering Jinxworld favorites like Brilliant, Fire, Fortune & Glory, Goldfish, Jinx and Torso, plus the full run of Bendis and artist Michael Avon Oeming's landmark series Powers (spanning 100 individual issues and 17 collected editions), are available now for digital purchase and download through platforms such as readdc.com, the Vertigo app for iOS, Comixology and Amazon Kindle, with more platforms to follow.
In celebration of the DC/Jinxworld partnership, several titles from the Jinxworld catalog will have their #1 issues downloadable for free until March 7: Powers, Scarlet, United States of Murder Inc., Brilliant and Takio. Many of these series will be relaunched with all new stories.
"Making our catalog available for purchase digitally has been a tremendous undertaking, one that might not have been possible without Comixology and the support of our partners at DC," said Bendis. "Now, old fans and new have the opportunity to experience and re-visit some of the great characters and stories that formed the foundation of the Jinxworld publishing lineup and set the stage for more exciting titles to come."